When you plan for floor renovation, you also must consider installing underlay to get a smooth surface under your feet. Underlay is a floor accessory that adds to the comfort of walking. It also reduces noise and lends insulation from moisture. There are numerous types of sound reducing underlay available in the market, one can get overwhelmed by the options.
From wood flooring underlay to underlay for laminate floors, you can choose as per your flooring type. This material is used under the floor for soundproofing and is available in various qualities. You must consider premium quality products for long lasting effect.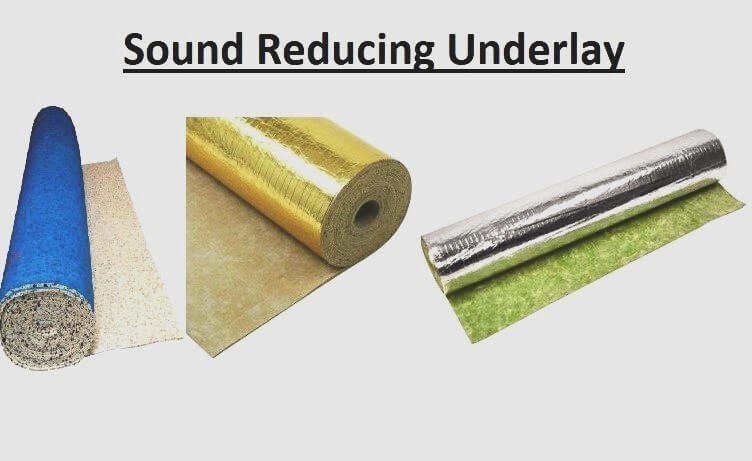 Do you need underlay for your flooring?
If you are wondering, whether, for your flooring you require laminate flooring underlayor not, we would recommend 'yes'. There is a reason for this. You must be aware of the airborne and structure borne noises. Footsteps and objects cause structure borne noises. By using underlayment, you can get rid of these irritating noises.
If you have an uneven subfloor, using an underlayment, you will get a smooth feel under your feet. It adds to the ease of walking. The underlay layer also makes it moisture resistant as it does not just offer insulation from noise but also moisture.
Underlay is installed below the flooring, it is not visible once the floor is laid. When we use an underlay, it increases the mass of flooring, resulting in offering a powerful barrier for noises. It becomes all the more important when you are living in an apartment. You wouldn't want the noises of your footsteps and other items to disturb your neighbours living right under you. Also, you wouldn't want their noises to disturb you.
Best Underlay Options 
Here we have rounded up quality underlays in your budget that can help you reduce the noises. So, without further ado, let's get started. These picks will offer you a great experience of walking on your flooring. Out there, numerous options with different material and thickness are available.
20db Sound Reducing Underlay
If you are looking something for sound reducing as well as for vapour barrier, this 2mm rubber underlay is ideal for you. Made of natural rubber, it has high density and has an integrated backing fleece. It also has an aluminium foil vapour barrier.
23db Sound Reducing Underlay
This one is extra thick (3mm) compared to the last one. It is perfect for protecting against any moisture migration from the subfloor. This gold natural rubber underlayment has ultra high density and is laminated with a gold vapour barrier.
For all your floor accessories related requirements, All in All is your one stop shop. They offer a vast range of premium quality products. They have quality underlay options, along with door bars, trims, stair nosing, adhesives and more. Explore their range online and find something ideal for your needs.
10mm PU Foam Carpet Underlay
This one is suitable for any area of your home. It is great for protecting your carpet from premature wear and tear. It offers excellent heat and sound insulation properties but good for under floor heating. It comes with a lifetime guarantee. It is made from polyurethane foam, recycled material and it can be recycled.
2mm White Polyfoam Underlay 15m²
It is perfect for a dry and level sub floor including plywood, floorboards, chipboard, hardboard etc. If you plan to use polyfoam underlay on a concrete sub-floor then it is suggested that you use a damp proof membrane (DPM).
3mm Green Foam Underlay with Plastic Vapour Barrier 15m²
This foam underlay with a plastic vapour barrier is ideal for engineered wood and laminate flooring. With barrier polyethene, it is great to prevent moisture migration from subfloors. So, out of all the above mentioned underlay options.
Underlays adds to the comfort of walking. It is an essential floor accessory as it lets you enjoy the great experience out of your new flooring. As mentioned above, out there, you have an extensive range of floor underlays that come in a variety of materials and thickness. You can select the one that helps in levelling your floor whilst adding warmth and lending the comfort of walking.