Kitchen cabinets come with different finishes that make them durable enough to endure damages. These finishes prevent scratches, spill damages, discoloration, and much more. Additionally, no matter you purchase shaker cabinets or glass cabinets, you need to think about the right finishing.
Here are some of the best finishes you can choose for your cabinetry. Let's take a look.
High-Gloss Finish
High gloss finish is also known as sleek and shiny because it helps cabinets to reflect the light around the room. This finish offers you several advantages. It is perfect for small spaces, as it helps to make the room look airy and bright. You get the similar feel of a mirror hanging in a small room. The reflection of light by the mirror helps make the area look bigger.
The most popular finish among homeowners is white gloss kitchen cabinets. This is because they offer the maximum amount of light to reflect in the room.
High gloss finishes are more common to use for modern-style kitchens. If you want to make your room stand out, look impressive, and feel airy, large, and light, you need to choose this finish. Another thing you need to know is high-quality brands offer these types of finishes, such as Walraft Cabinetry. So, if you want this finish for your cabinets, check their collection.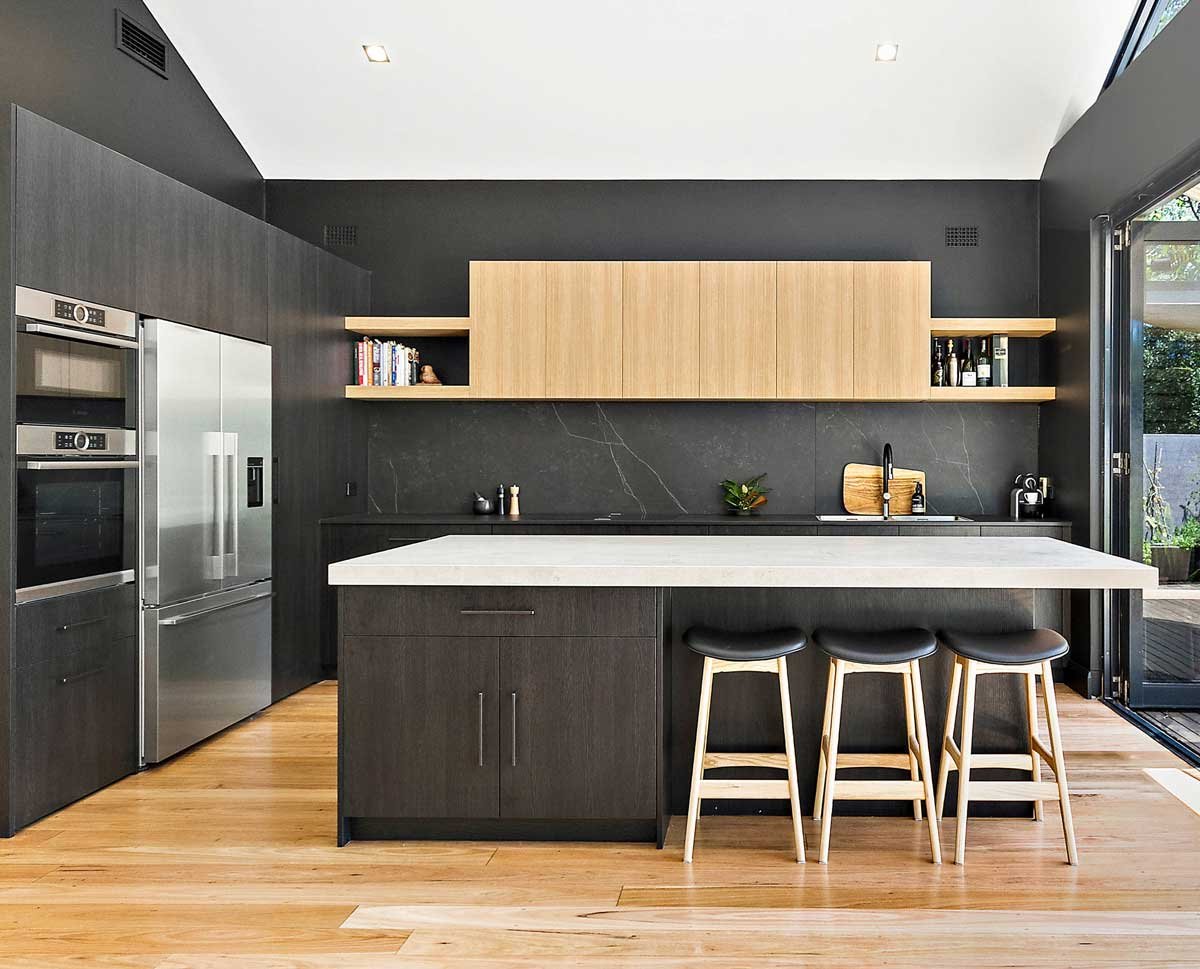 Semi-Gloss Finish
It is the best choice for people who want to reflect a bit less light through the finish. However, it still provides a nice and beautiful shine that also adds to aesthetics. Finishes such as polyurethane are popular for their durability and easy application. You also need to know that a premium quality semi-gloss finish is resistant to several things such as chemicals, heat, water, mildew, scratches, fungus, dents, and smudges.
Additionally, if you are thinking of choosing polyurethane, make sure to choose its oil-based finish. This oil-based finish offers your kitchen cabinets a lustrous shine, whether they are semi-custom or RTA cabinets. They also help you deepen the wood color and are ideal for almost every type of wood.
But here is the catch; this finish might turn a bit yellowish over time. Some homeowners also don't like its plastic-like appearance. But it is also true that they are ideal for busy kitchens, as you can easily keep up with their maintenance. Do remember, you still need to clean them regularly to get rid of visible grime and dirt.
Stain & Glaze Finish
Suppose you have purchased beautiful wooden made kitchen cabinets, and you want to show off their look. In this case, the stain finish can help you. This finish aims to enhance the natural feel of the wood. They are also available in a range of colors, from one solid color to transparent. You can also opt for them to get a completely new façade for your outdated cabinetry. The best part is that it complements almost every type of cabinet.
On the other hand, the glaze finish helps you highlight specific unique features of the cabinetry. It is a coating that companies use after applying paint or stain. In other words, a glaze finish is a type of transparent coating that you can use over the stain to get a more natural and attractive look.
Shellac Wood Finish
You can find this finish on the wooden objects in traditional old houses. The method of their application is pretty similar to polyurethane. Besides that, it is also one of the oldest wood finishes. Hence, it's an antique finish.
Like all the best and durable finishes, the shellac wood finish is the most recommended finish for kitchen cabinets. The primary reason why people use it is that you can easily touch up the shellac wood finish. Most importantly, it never gets yellow even after using cabinets for decades.
Oil Finishes
Nowadays, you can find an ample variety of oil finishes in the market that are all up to the mark. It includes Antique oil, Teak oil, and Tung oil, which are a blend of several resins, solvents, and oils. Because of the unique elements present in this finish, it gets dry quickly.
The benefit of using this finish is that it penetrates the wood deeply. Oil finishes slowly strengthen and harden the cabinets from within. This forms a protective layer against water and other damages.
Bottom Line
So, when you are looking for the perfect kitchen cabinets for your space, make sure to search what finishes the manufacturer has used. This way, you will be able to use your cabinets for a long time without worrying about repairs or upgrades.
Sources
https://kitcheninfinity.com/best-finish-for-kitchen-cabinets/
https://www.cabinetnow.com/what-is-the-most-durable-finish-for-kitchen-cabinets/
https://trendswoodfinishing.com/blog/selecting-right-wood-finish-cabinets/
https://www.improvenet.com/a/choosing-the-best-finish-for-kitchen-cabinets