If you're in search of tips for cleaning hardwood floors you've come to the right place! Hardwood floors can be pricey so maintaining them is key to getting the most out of your investment. Proper and consistent cleaning is key to preservation. Read on for advice that will help you keep your floors looking brand new!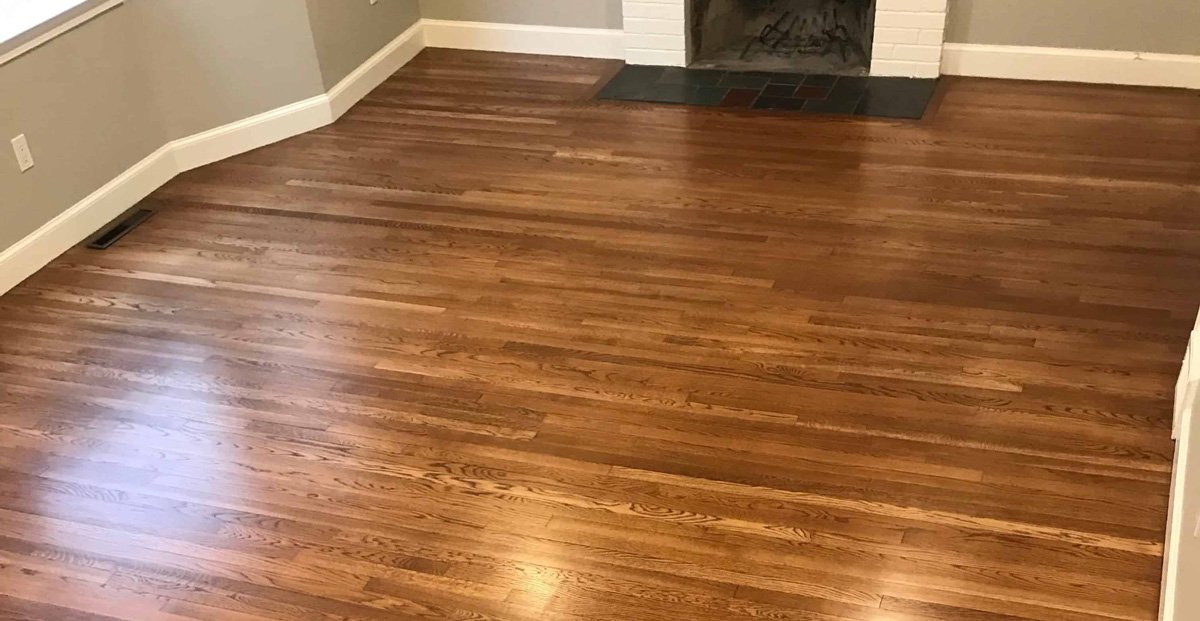 Tip #1: Develop a consistent schedule
Having a schedule for cleaning hardwood flooring will help you stay on top of their maintenance and keep you from getting overwhelmed. The foot traffic in your house, whether you have kids or pets, and the quality of your hardwood are all factors that will determine the intensity and frequency of your cleaning regime.
However, a good general schedule to follow is to do minor cleaning and maintenance weekly. This includes vacuuming and light mopping. Every month you should do a deep clean where you thoroughly mop underneath furniture and other items. Each month you should also spot treat any stains, scrapes, or blemishes. Lastly, every 3-5 years you should give your floors a fresh coat of finish. 
Tip #2: Clear the area
First things first, you'll want to clear the area that you'll be working in. Big pieces of furniture and rugs should be your main items of concern. Moving these things out of the way will ensure a thorough clean and will keep your floors looking cohesive. It may be tempting to neglect the spaces that no one sees but you'll thank yourself in 10 years when your floors still look brand new even under that ragged rug. 
PRO TIP: Use felt furniture pads to make moving furniture for cleaning easier. They'll also help to prevent any scratches or blemishes. 
Tip #3: Vacuum, dust and mop
Removing all of the debri from the area is a key step. It is helpful to sweep and/or vacuum with the grain of the wood. This will make it easier to get between those cracks and crevices. If you have hardwood floors with significant gaps you may also find it helpful to use the handheld attachment on the vacuum. This attachment can also help to clean tight corners and underneath furniture that can't be moved easily. 
PRO TIP: Check the wheels on your vacuum and make sure that they won't scratch the floors. Small items can get stuck in the bottoms of our vacuums and you could unintentionally do more damage to your floors while trying to clean them. 
Tip #4: Use a spot cleaner
It may sound counterintuitive to spot clean before you clean the larger areas but it will help you in the long run. By treating any small stains or scratches first you can breeze through mopping the rest of the floor later. You'll want to use either a premixed solution or a concentrate that you mix with water. 
The premixed solution can be applied directly to any area and the concentrate you'll mix with water according to the product directions and put into a spray bottle. Proceed to buff out any stains or scratches with a clean and dry cloth. 
PRO TIP: Follow the manufacturer's directions carefully when using a concentrated solution. Using too much can harm the floors. 
Tip #5: Get that mop
Now it's time to give your floors that shine you've been dreaming of. Apply the solution in small sections and use a dry mop to clean the floors. Use the mop in a figure 8 motion to ensure you're getting every spot. Continue doing this in small sections until you've covered all areas. 
You want to use enough product to get the floors clean but not so much that the wood is saturated. Having the floor dry as quickly as possible is important so avoid applying solution in heaps or puddles. If the floor is still quite wet when you're done you can go over it again with a dry cloth or mop 
CONCLUSION
When it comes to cleaning your hardwood floors it's important to use good quality products and to maintain a consistent schedule. Hardwood floors are an investment and to keep them looking brand new you must take care of them. Use these tips and make sure that your floors don't lose their value!