Every homeowner experiences that moment where one day they look around their home only to realise that they are no longer happy with their interior design. When you're looking at the same four walls every day, your interior design can become dated looking over time. What's more, those updates you made a few years back are probably well out of style by now and in need of a major revamp.
The problem that many homeowners face when it comes to updating their interior, however, is the cost. The good news, however, is that you don't need to spend a fortune to modernise, update or improve your home's decor. Even with a limited budget, there is a lot that you can do to make your home feel new again. Before you begin your interior redesign, be sure to put a plan in place so that you avoid overspending in the wrong places as your design ideas develop.
Let's take a look at a few simple ways that you can update your interior design, even if you are strapped for cash.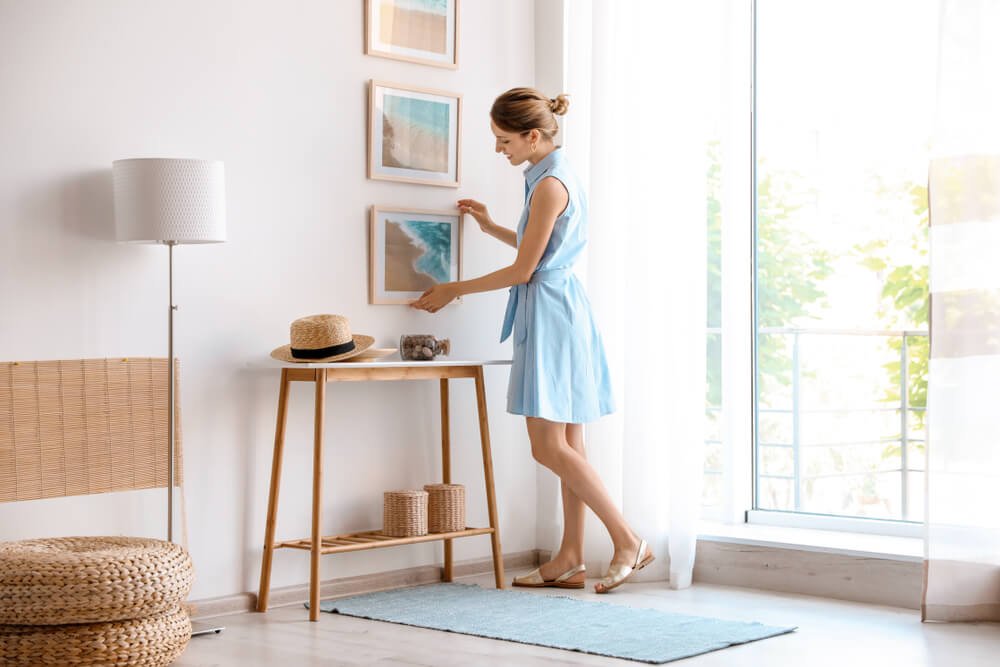 Swap Out Your Sofa Covers
While changing your entire sofa or even getting your furniture reupholstered can be expensive, changing the covers is not. Look online for new sofa covers that will fit seamlessly with your new design. There is a range of colours, patterns and design options available nowadays that will help to freshen up the look and feel of your interior instantly.
Repaint Your Interior
Taking the time to repaint your interior is one of the best, most cost-effective things you can do to update your decor. Hiring a painter can be expensive but doing the work yourself or recruiting some friends to help you out in exchange for some pizza and beer when the work is done is much more affordable. A fresh coat of paint can do wonders for any room in your home and should never be overlooked.
Change Your Curtains
Another excellent way to freshen up your interior is to get rid of those old drab curtains and replace them with something more modern. The window coverings you choose can completely change the feel of your space. If you want a warm cosy ambience, opt for large, heavy drapes. On the other hand, if you want to keep the space feeling light and airy then choose sheer curtains that will let more light into your home.
Hang Photos And Art
You don't need to be "into" art to appreciate it. If you already have photos and art pieces hanging on your walls, simply moving them around to different locations can help to make your home feel new again. If you have framed prints and photos, why not paint the frames and change what they are showcasing. Go to your local opp shop, markets or search online for prints that you like and hang them up in your home to add a touch of colour and personality to your space.
Transform Your Home Decor Without Breaking The Bank
No matter how much you have to spend on updating your interior, there are no limits to what you can do with a little imagination and creativity. Look for inspiration online, pick up some interior design magazines or visit showrooms in your local area to get your creative juices flowing. Don't be afraid to think outside the box when you're redecorating your home and be sure to inject some personality into your space where you can. This is your home after all so it should reflect your style and tastes and be a place where you will feel comfortable for many years to come.