No, sneakerheads don't have a foot fetish, well most of them anyway. Sneakerheads are sports shoe enthusiasts. They simply have a love for good sneakers, collect editions of them, and participate in a quickly growing resale sneaker market.
Not just anyone can, in good conscience, call themselves sneakerheads. You should be knowledgeable about all things sneaker-related. Here is a step-to-step guide to how to become a sneakerhead.
Know Your Shoe History
Being a sneakerhead isn't only knowing about the latest sneaker fashion. Start at the roots and learn the history of streetwear.
Many say modern-day urban streetwear culture begun in the United States during the 1970s. The nation's youth was about shedding stereotypes, identity, and expressing uniqueness.
In the '80s, what was largely started by skateboard and surfer culture was fueled by basketball heroes like Micheal Jordon. Even now, the most iconic sports shoe is, arguably, the Air Jordon from Nike. Through the years shoe brands like Adidas, Reebok, Converse, and others have fought for the attention of popular culture and style.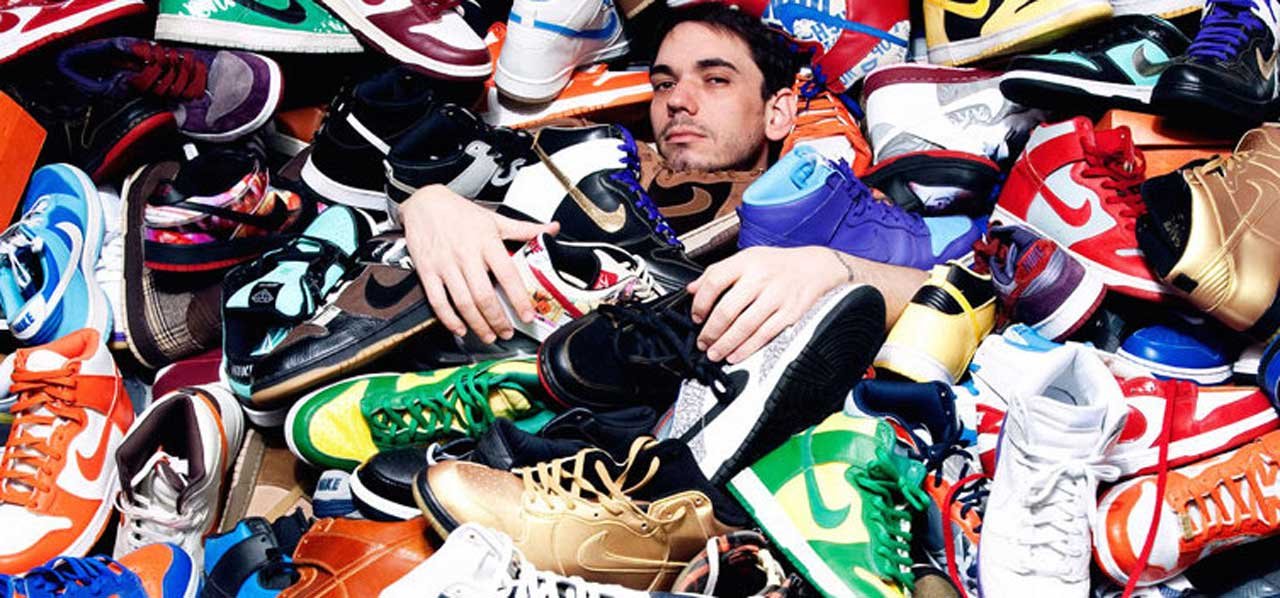 Sneakerhead Tips
A true sneakerhead is loyal to one brand. Wearing more than one label in a single look would be unheard of in these circles.
Before you get started with a serious collection it is imperative you decide on a favorite brand. That done, now it's time to check the style guide from Kickscrew.com and develop your own style. Your favorite style of shoe and brand will guide you as you grow your collection.
Shoe off your collection. Most Sneakerheads are not so fanatical that they don't ever wear the shoes in their collection. It is not uncommon for sneakerheads to wear a different pair every day.
Know Shoe Values
Sneakerheads buy shoes, a lot of shoes. However, when you are first getting started it can be easy to get duked. Check reputable sites and do a lot of shopping around before you make a big purchase.
Get in where you fit in, as they say. Join clubs and discussion boards to learn where the best deals on authentic limited edition sneakers can be found.
Know How to Care for Your Collection
The best way to ensure your valuable pairs stay in good condition is to not wear them too often. If you are a true sneakerhead this shouldn't be a problem, because you will always be buying new shoes.
Always clean your shoes after you wear them. Use specialized shoe cleaning products and brushes. You would not expect a sneakerhead to ever have dirty shoes in the house.
Lastly, store your shoes in a clean and organized manner. Many sneakerheads have elaborate displays in their homes for their favorite editions.
How to Become a Sneakerhead
Now that you know how to become a sneakerhead, keep learning as the world of sports shoes is constantly changing. Make some sneakerhead friends and they will help you to tread the waters. Above all, take good care of and enjoy the shoes you buy.
If you enjoyed this article, check back on our blog for more like it.