COVID-19 may be a worldwide health crisis, but it has actually had some benefits in many industries around the world by supercharging everything virtual, sending industries such as retail many steps into the future. In fact, a report by IBM in 2020 found that the pandemic sped up the shift to digital shopping by around five years.
Augmented Reality or AR applications have been on the increase for some time before the pandemic, with various virtual 'try before you buy' experiences that allowed customers to try on fashion items before committing to the purchase or see items of furniture in their homes before deciding to spend their money. But the difference today is that rather than being the 'nice to have' feature that it was before the pandemic, AR has quickly been propelled into something that has become an essential for many types of retailers who want to survive the worldwide crisis.
The COVID-19 pandemic temporarily closed all but essential brick-and-mortar stores around the world, leaving customers with no option but to shop online for items that were not deemed to be essential such as clothing, household furniture, cosmetics and more.
AR tools in eCommerce were quickly rolled out by many brands, even those who may have been reluctant to make the shift in the past, to allow customers to safely view items in their home or try them on before buying.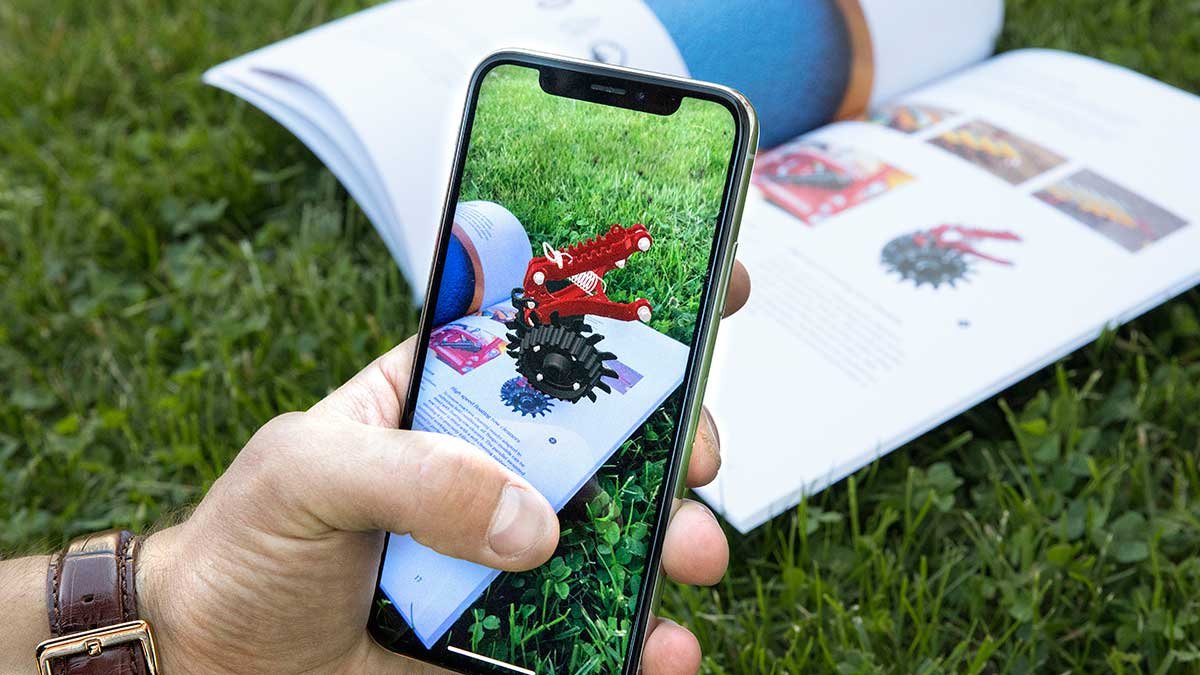 Increase in Online Shopping
Online shopping reported its highest numbers in 2020, with more and more customers looking to continue indulging in shopping for non-essential items, but being forced to do so from the comfort of their own home.
As a result, the eCommerce industry became even more competitive than before and AR quickly moved from a nice, optional additional feature for brands to something that many brands felt would be necessary to their survival and to help them thrive throughout the business difficulties of the pandemic.
Increased Customer Engagement
With online and some offline brands working hard to keep customers engaged during the pandemic, it became clear to see that AR provided a solution for engagement that allowed customers to interact with an online brand in a way that was never possible before. AR solutions such as this 3D cosmetics configurator from Apviz, for example, allowed consumers to continue trying products before buying and gave them the opportunity to try out different colours, styles, and other factors of the product without having to the leave the comfort and safety of their own home.
The cosmetics AR tool offered by Apviz provides customers with the option to try out cosmetic products; something that has not been permitted in-person since the start of the pandemic in order to reduce the risk of contamination and increase hygiene. Apviz offer a wide range of AR and 3D marketing tools to help improve customer engagement and interactivity.
Boost in Customer Satisfaction
Another main benefit of AR that online retailers noticed throughout the pandemic was a boost in customer satisfaction. While many customers may have been reluctant to send products back due to the risk of infection, others found that returning products that were not as good a fit as they expected was the only option, particularly due to the financial difficulties that were caused by the pandemic.
AR has been useful for both companies and customers in many ways, with try before you buy features offering customers the option to really try out the product on themselves or in their personal space before buying, giving them a better chance at choosing a product that they don't want to eventually return and know is the right fit for them. This increased interactivity with products has helped to boost customer satisfaction overall and comes with the additional benefit of cost savings for businesses who no longer have to spend as much on restocking, sanitising and repackaging returned products.
Virtual Store Experiences
AR was used extensively during the COVID-19 pandemic as a method of allowing people to enjoy experiences online that felt like they were able to get out of the home. Virtual tours and other virtual options became a fun way to spend your time in lockdown, and this also extended to retail businesses who used AR to provide customers with a virtual option to explore the store without having to visit in-person.
For those who prefer shopping in-person to online, this became the next best option during the pandemic, allowing customers to get as close as possible to the experience of shopping in store without the need to leave their house and break lockdown guidelines. Many AR features were integrated with popular apps such as Snapchat, allowing customers to explore stores and virtual closets using their smartphones before making a purchase without ever leaving the app.
Reduced Health Risk
Despite the fact that shops are beginning to reopen after the COVID-19 pandemic and in-person shopping is now permitted for more than just the essentials, we are still seeing a rise in AR shopping experiences. This is because, despite the vaccine, the pandemic is still very much active and there is still a risk of infection to people who shop in a brick-and-mortar store.
Many stores also have stringent rules in place including asking customers to refrain from touching or trying out products in store which can sometimes make the buying experience more difficult or increase the risk of the customer choosing the wrong product and returning it. Because of this, AR is becoming increasingly important not just in eCommerce but also in brick-and-mortar stores as a result of the pandemic to offer customers a safer and much more hygienic option to effectively try out products before buying them and make the right choices without putting their own health or the health of others at risk as a result.
AR in the Future
Propelled into the retail industry online as a necessity during COVID-19, it's safe to say that the adoption of AR has been significantly increased as a result of global events. In the future, it's likely that we can expect to see even more AR features offered by brands. AR is likely to become something that even amateur DIY eCommerce. Shopify website developers and owners can easily add to their store in the form of an app integration on many popular eCommerce platforms.
AR is set to be increasingly expected by customers, who have demanded more and more personalisation for their online shopping experiences over the years. And as customers become more health and safety conscious even as the vaccine is rolled out and lockdown measures lift, AR is likely to be increasingly turned to as a safer, more convenient option to try a product before you buy.
Throughout the COVID-19 pandemic, consumers were left with online shopping for getting non-essential items; a type of retail that has notoriously made it difficult for customers to try items before buying. As a result, the introduction of AR has been propelled into the eCommerce and retail industry rapidly to provide customers with more options for virtual engagement before committing to a purchase. It has had huge benefits for both businesses and consumers.