Your home is your sanctuary where you can relax, recharge, and have some private time away from your busy day. Why not make the most of it with these 9 upgrades that will improve your home for the better?
What should I upgrade in my home?
Upgrade #1: Replace Your Lights and Installing smart lighting
The light bulbs that you use in your house can have a significant impact on how well you live and sleep. Replacing them with more energy-efficient bulbs such as LEDs will not only save money on your monthly electric bills, but also help to create a better living environment in your home.
You can also install smart lights to make sure that you never have to worry about turning off lights that don't need to be on again since they will just stay on automatically once they detect motion in a room or when it gets dark outside. You can also install switches or sensors around the house so that you can control specific light settings using your phone or voice assistant of choice.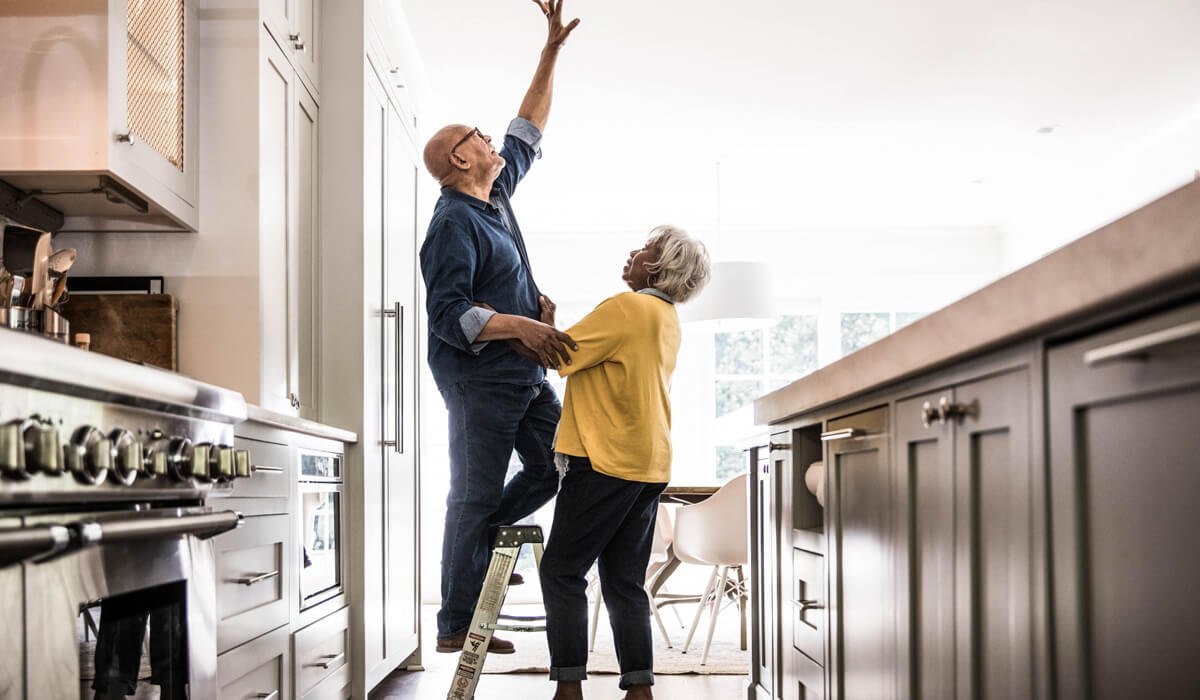 Upgrade #2: Add More Heating and Cooling Energy Efficiency System
Installing an energy-efficient heating and cooling system will not only make your home more comfortable, it will also save you thousands of dollars on energy costs each year.
Upgrade #3: Install Solar Panels
As the world has become more environmentally conscious, solar panels have been gaining in popularity. With the help of solar panels, you can power the majority of your appliances in your home with clean energy from the sun. As one of the most common upgrades in any home, it is important to know what the benefits of solar panels are.
Save money and power bills
Increase your home's value
Increase your home's resale value in spite of its age
Upgrade #4: Adding a garden
Gardening is not only about growing plants, but also about creating a personal space for reflection and peace. Gardening can be done indoors or outdoors, depending on the season.
This upgrade has both tangible and emotional benefits. You will get a free source of fresh air, sunlight, and food that can be used in cooking or juicing. You will also have the satisfaction of seeing your hard work grow over time.
Upgrade #5: Installing a smart waste disposal system
Smart homes are not new, but smart waste disposal systems are. They are a lot more convenient, and in some cases, they can even turn your trash into electricity!
Upgrade #6: Updating your heating system
When your heating system is old and out-dated, now is the time to invest in these upgrades and make your home more accessible to you. The benefits of an updated heating system can extend to your health. It is also a cost-effective investment that will enhance the overall value of your home.
Upgrade #7: Install a new door
People rarely think of doors when they are thinking of home renovations. But in order to improve the quality of your home, it is important to upgrade your doors.
If you're a homeowner and you're looking for an alternative to replace the old wooden door in your house, it may be wise to consider installing a glass door or replacing it with a modern sliding door. It would be easier if you bought your doors from the store closest to you. If you're in San Diego, then look for glass doors in san diego.
Upgrade #8: New paint colors
A fresh coat of paint can make a big difference in how you feel about your space. It's a subtle change that makes a big impact on the overall look and feel of your room.
Upgrade #9: New furniture
Whether it's a new couch or some chairs to brighten up the living room, having new furniture can change everything about an area. It'll give you more options for decorating and rearranging as well as add in some style. The home parts store nearest you is a great place to buy your new furniture. You don't need to worry about long shipping times anymore! Like if you are in Arizona, then look for parts in arizona.