A bedroom is a special place for a couple. Since couples have to share the same room for hours, it should be relaxing and inviting. Designing the perfect bedroom for you and your spouse is not that easy since there is a lot to consider. This relaxing space should be functional and offer enough storage space for both of your belongings.
You should also think about pleasing the taste of both you and your partner as you come up with a good bedroom design. Embracing certain bedroom ideas for couples can help you come up with a serene room that has a sense of romance. Check out some of the tips that you can use.
Come up with a mood board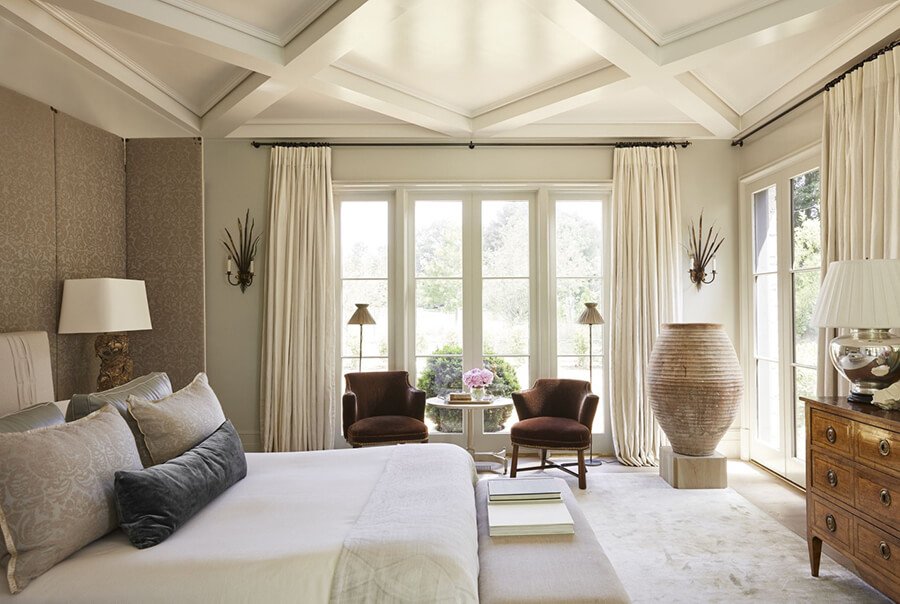 Before you begin redesigning the master bedroom, you should sit down with your partner and brainstorm ideas together. Doing this can help you and your partner design how you would want the bedroom to look. As you create a mood board, you can help your partner understand your style. Discuss your taste and find out the looks that both of you want to achieve.
Feel free to use different sources when creating a mood board. Ensure that both of you are on the same page before proceeding with the project to avoid any surprises. You can gather inspiration from different sources online. Take your time to collect different samples of fabrics, paints, and wallpapers and share them with your partner before proceeding with the project.
Choose a color scheme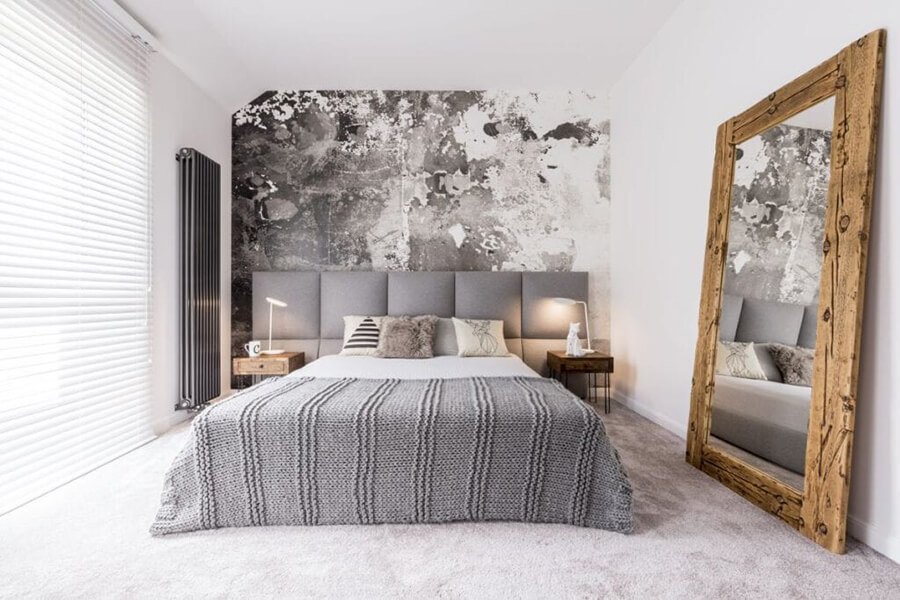 After brainstorming ideas as a couple, you can now decide on the color scheme you want for the bedroom. Though most couples have different color preferences, you can find common ground when discussing the best color scheme for your bedroom. Consider going for neutral colors such as grey or white. If you want to give the bedroom a more romantic feel, you can consider painting the master bedroom with deep rich hues such as navy or red. Such colors give a couple's bedroom a luxurious feel.
If you find it hard to choose a good color for the couple's bedroom, you can test different color samples until you identify a shade that both of you like. Experts recommend neutral tones in a couple's bedroom since they offer a sense of relaxation and refinement. If you are thinking of bold neutral color for the bedroom, suggest black to your partner.
Pick the right bed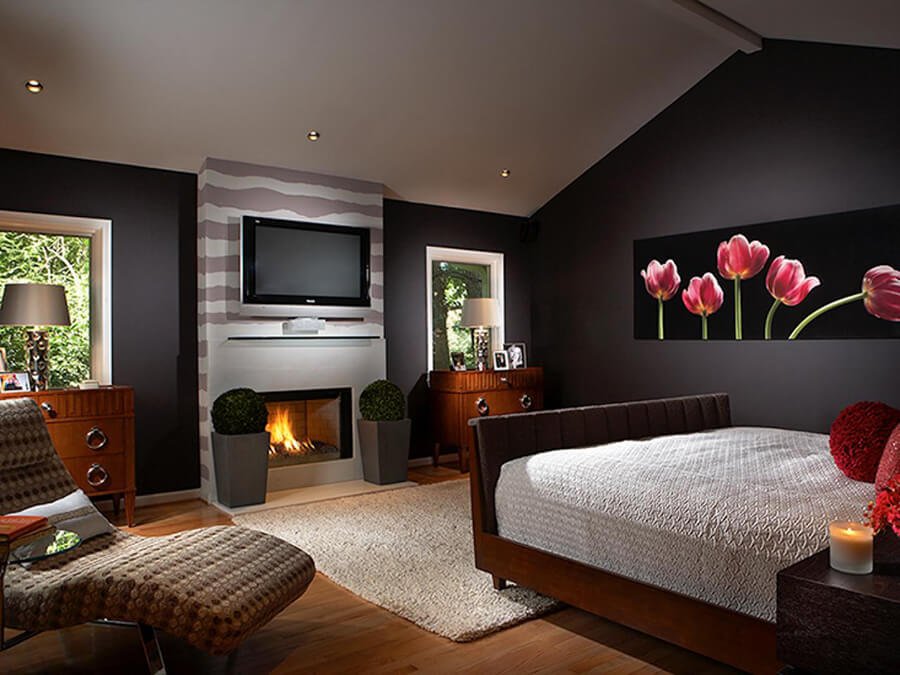 As you redesign the bedroom, you should consider getting the right bed. This is the main focus of the bedroom. When sharing a bed with a partner, it needs to be as comfortable as possible. Go for a bed that suits not only your style but also that of your partner. You can, for instance, get a classic wooden bed or an upholstered bed that has a headboard. If, for instance, one of you experiences excess sweating at night, you should consider getting a cooling Bear bed that can help boost comfort for both of you.
Keep the bedroom simple and timeless
If you cannot find the right style that both of you will enjoy, you can try to keep the couple's bedroom simple. You can come up with a stylish space that includes luxurious bedding as well as soft pieces of furniture. As you design the bedroom, think about recreating a hotel room that both you and your partner will love.
Pick the right lighting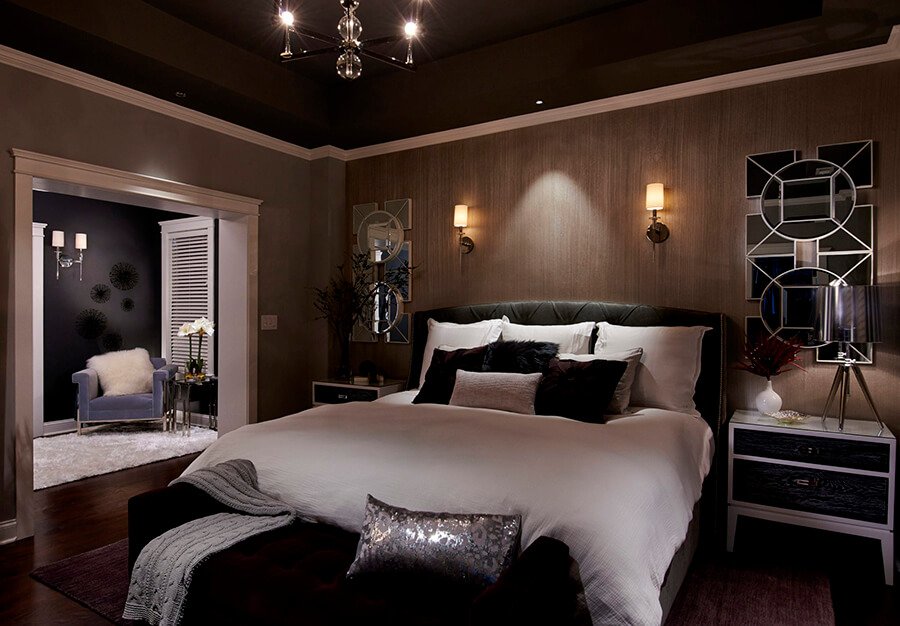 When sharing a bedroom with a partner, bedroom lighting plays a significant role in the space's overall design. Apart from the overhead light, you should think about getting lights on each side of the bed. This can prevent you from disturbing your partner at night if, for instance, they are sleeping and you are reading. It makes it easy for both of you to control the lighting.
Apart from that, ensure you set a switch somewhere near the bed so that you can switch off the main light easily. Consider getting warm bulbs for the bedroom since they can create a soft glow in the room and give it a romantic feel.  You can place floor lamps on the corners of the couple's bedroom to offer a softer light.