Those who are into advertising brands, services, or products online must know about StumbleUpon. It was one of the most user-friendly sites that were used as a discovery and advertisement engine. It allowed users to discover and rate photos, videos, and web pages that are personalized according to their preferences.
The site used an automated process of combining human opinions with machine learning to create a virtual community of similar web surfers. StumbleUpon became very popular at a time and it was trending those days. However, the site lasted only for few years.
Competition among the platforms on the internet was rising. Sites with high traffic were preferred more. Unfortunately, StumbleUpon lost its identity and its web traffic was decreasing. Finally, the owners decided to shut the site. In 2018, StumbleUpon was closed and a new platform known as Mix.com came into action.
However, the users were very friendly with StumbleUpon. They loved the site and it was very easy to use. Everything has replacement and so does StumbleUpon. Now 11 sites replace it easily. Here are the list and details of those 11 sites.
1. Mix.com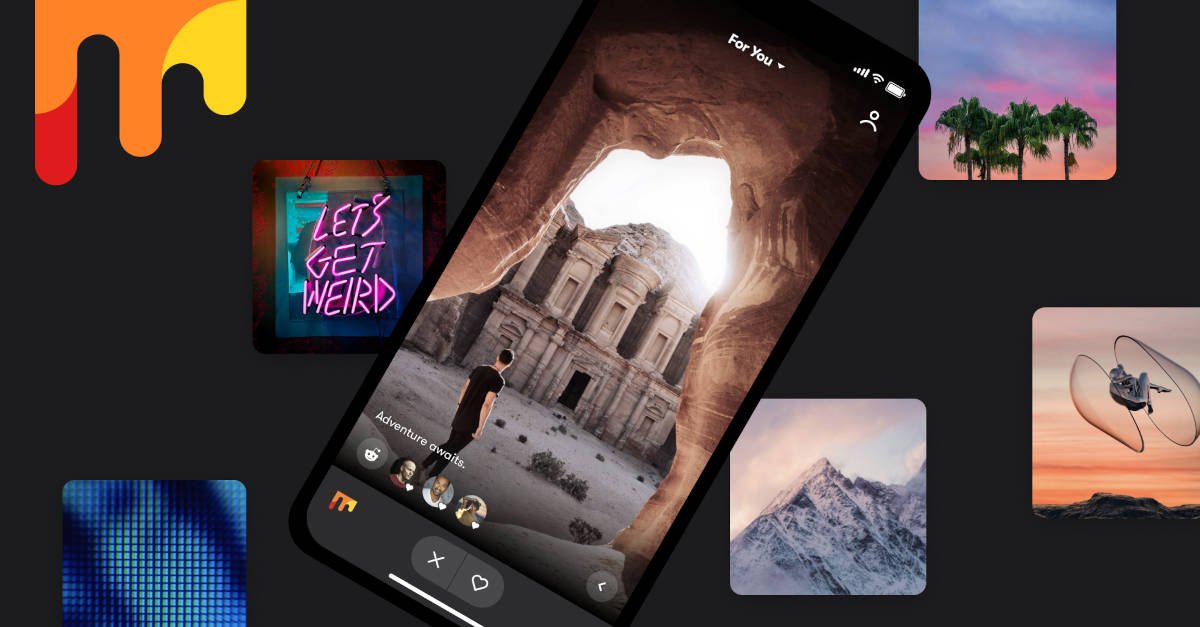 The site came as a replacement for StumbleUpon and it is launched by the same developers. The website is launched to help you create your favorite content on the internet. Create your favorite content here, add your articles, images, videos and everything you think will add value to other people. You can also look at the collection created by others according to your interest and preferences.
2. Pinterest
These days it is one of the most favorite and trending websites. The search feature of the website is ever stronger than StumbleUpon. The site is all about photos and linked blogs and articles. For social bookmarking, it is one of the most widely used platforms.
For every bookmark content, it has an image, video, or animation attached to it. Surprisingly, there are some features that match StumbleUpon. Here you get lots of content according to your interest and you will also find custom lists that are known as boards. The site can provide lots of traffic to your content.
3. Reddit
These days Reddit is one of the most popular sites and almost everyone knows about it. It is loved for its style of forum setup that allows its user to leave a comment on the topic they are of their interest. Scroll over images, jokes, and everything you like. It also runs a page known as Interesting asf*** that has really interesting content.
4. Pinboard
Pinboard is one of the most interesting sites for introverts. It is a very easy social bookmarking site that is not filled with auto-saving the things you need. The site holds itself in the field of social bookmarking. It allows you to organize your saved content by using keywords named tags.
The website is very easy to use and preferred by lots of people these days. That is why it has a huge amount of traffic. If you have the basic knowledge of social bookmarking, you can use it easily.
5. Pearltrees
It is one of the most popular sites for people who want to save almost everything they see on the internet. Pearltrees is very convenient to use and saves everything you want. Here you can save pictures, songs, videos, office documents, notes, and other websites.
You just need to drag and drop the content into the pre-existing custom categories. Explore more things and save here. The only drawback of the website is the saved content is visible to everyone. To avoid this, one must have the paid premium of the website.
6. Discuvver
It is one of the easiest websites to use with a very simple concept. All you have to do is go to their website and click on the tab, "take me to a useful website over there". You will be auto-directed to a new website with useful features. If you want to subscribe to their newsletter, add your email id.
7. Mypaperwriter
If you want to improve your writing skills, this can be the best option for you. Here you get to experience with the help of experts. They help you achieve excellent academic performance. The site provides an opportunity to attain professional skills in formatting and decorating papers.
8. Nexstories
As the title suggests, the website is all about stories. Here you can read interesting stories online. Whenever you find something interesting, you can save it by using the bookmarking tool provided by the website. It helps to improvise your online reading experience.
9. Instapaper
If you are planning to save things and read them later on, this is probably the best option to save with. Instapaper helps you bookmarking almost everything you like on the internet.  Save videos, photos, articles, and anything you would love to see later on. Organize the things in your way and save them according to your preferences.
10. Tumblr
The site has traffic across the globe. Upload articles, videos, images, or even GIF images easily. Here you meet brands of all types and all others who want to be a part of the website. Also, you can make your personal blogs on this website.
11. Flickr
It has been one of the top leading sites for pictures. It has billions of photos and nearly 2 million groups. The site has over 118 million users out of which 25% are from America. While most people do not know about this site but it has huge traffic and provides you a large platform.
Conclusion
StumbleUpon was a site that gathered a huge amount of audience. However, the site did not remain on the top as before. Eventually, the developers decided to close it and open a new platform known as Mix.com. These 11 sites took after StumbleUpon easily. Today they are highly preferred and have huge traffic on them.
If you are looking for some sites that replace it, these are the perfect options to explore. You can practice social book markings here just like StumbleUpon.