Thomas Jeffrey Hanks, most popularly known as Tom Hanks is an American actor, director, writer and producer.
He took a career out of defying genres and making it into his own. He is regarded as one of the highest grossing actors in the world and undoubtedly one of the most notorious actors worldwide.
Hanks was coined as an American cultural icon and was currently referred to as 'America's Dad'.
There is more to know about Tom Hanks in the succeeding sections  of this article. If you want to know more about Hanks, then keep on reading as we  will provide you enough information about his early life, career breakthrough, personal life, awards, honors, and net worth.
Personal Details
Full Name: Thomas Jeffrey Hanks
Celebrity Name: Tom Hanks
Gender: Male
Birthday: July 9, 1956
Place of Origin: Concord, California, United States
Age: 64 years old
Height: 6'1" ft
Weight: 82 Kg
Nationality: American
Sexual Orientation: Straight
Status: Married
Wife: Rita Wilson
Profession: Film Producer, Screenwriter, Television Producer, Television/Film Director, Actor, Voice Actor
Total Net  Worth: $400 million
Early Life
Thomas Jeffrey Hanks was born in Concord, California on July 9, 1956 to Amos Mefford, an  itinerant cook and Janet Marylyn, a hospital worker. When Hanks was four years old, his parents got divorced which made him go with his father along with two other siblings, Sandra and Larry.
Hank's family has been moving a lot which resulted in living in a total of 10 different houses. As a school boy, Hanks is a really good and responsible kid. Hank started getting interested in acting when he started attending Skyline High School in Oakland, California. From there, Hanks acted in various school plays including South Pacific.
He attended California State University, Sacramento and studied theater arts which got him to intern at the Great Lakes Theater Festival in Cleveland, Ohio for three years. He has always been amused and determined to learn the ways of the theater including the set design, lighting, stage direction, and many more.
This also prompted Hanks to drop out of college. At the same time, Hanks earned his first award from Cleveland Critics Circle Award for Best Actor for his role as Proteus in Shakespeare's The Two Gentlemen of Verona in 1978.
Career
Hank's career jumpstarted when he moved to New York City and made his film debut, 'He Knows You're Alone' in 1980.
Afterwhich, he started receiving roles as supporting actor and gradually landed on his first lead acing in the Riverside Shakespeare Company's production of 'The Mandrake' by Niccolò Machiavelli. 
Hanks was critically acclaimed for his acting skills and was recognized by most directors that he will succeed in tim in his chosen career path. He was offered a stream of roles which exposed him to various screenplay and film directors who saw a potential in him.
He made a career of defying genre constraints and soon after, Hanks debuted in directing with the film That Thing You Do! In 1996. After garnering success over the comedy film, Hanks along with producer Gary Goetzman created a record and film production company called Playtone.
Hanks has continued to grow over the course of his career switching from directing, producing, and acting. He has starred in numerous films that have received positive reviews from numerous critics including My Big Fat Greek Wedding, Catch Me If You Can, The Ladykillers, The Circle, and many more.
His recent film was titled 'News of the World' in which he played the role of a Civil War Veteran. This year, Hanks will star in the science fiction drama Bios that is set to be released in April by Universal Pictures. Moreover, he will also be taking the role of Elvis' manager, Tom Parker in the film Elvis.
Personal Life  
Hank first married actress Samantha Lewis in 1978 for almost ten years. The couple had a one son, actor Colin Hanks and a daughter, Elizabeth Hanks. 
Soon after their divorce, Hanks got acquainted with actress Rita Wilson whom he married in 1988 after converting to her faith in the Greek Orthodox Church. The couple have two sons Chester Marlon "Chet" Hanks, the rapper and Truman Theodore.
Recently in 2020, Hanks together with his wife has been diagnosed with COVID-19. It came about when he was shooting for an upcoming biographical drama film about Elvis Presley, titled Elvis. Days later, Hanks and his wife was released from the hospital and the couple donated their blood antibodies for virus research.
Hanks has also contributed to politics which is evident in his social media account when he endorsed former president Barack Obama. In 2016, he was endorsing former Secretary of State Hillary Clinton. And in 2020's US Presidential election, Hanks endorsed current President Joe Biden.
He has also been involved in philanthropic causes and served as a chairman for the Hidden Heroes Campaign of the Elizabeth Dole Foundation which efficiently supports retired military and veteran caregivers.
Achievement and Awards
Hanks has been in the film industry for quite a long time and that resulted in numerous notable awards and achievements. He has received Academy Awards, Tony Awards, Primetime Emmy Awards, and many more.
Hanks was also bestowed with several honors including AFI Life Achievement Award (2002), Douglas S. Morrow Public Outreach Award (2006), Kennedy Center Honors Medallion (2014), Presidential Medal of Freedom (2016), Legion of Honor (2016), Honorary citizen of Greece (2019), and Golden Globe Cecil B. DeMille Award (2020).
Aside from the aforementioned, Hanks has also been referred to as "America's Dad" recently. He also belonged to the top five highest all-time box office star in North America . top ten most powerful celebrities in the world for three consecutive years, and top Ranker's 'The Best Actors in Film History'.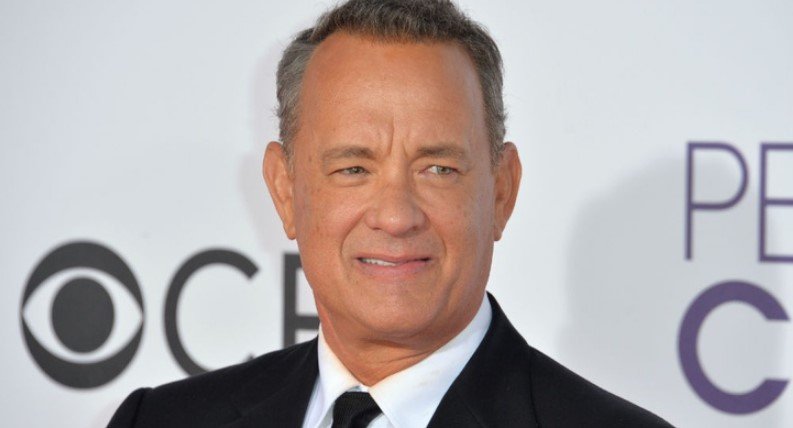 Furthermore, Asteroid 12818 Tomhanks was named after him. 
Tom Hanks Total Net Worth
Tom Hanks net worth is estimated to be at roughly $400 million. The source of this huge amount is undoubtedly his successful filming and acting career not to mention several TV appearances, endorsement deals, and many more.
Hanks has been one of the world's highest-grossing actors earning millions of dollars per film. He is also notorious for one of the most coveted actors in the world.