Since its debut season back in 2013, 'Peaky Blinders' has been a real treat for many TV junkies. The show revolves around the story of a street gang in Birmingham England. Its 20th century setting is perfect for looking back at what it was during the interwar period. 
'Peaky Blinders' currently has five seasons under its belt. The upcoming sixth season is said to be the final one. Fans and viewers are making all sorts of speculations and possible theories on how the ending will go down.
Now with a sixth season coming, it seems that things will get more and more interesting. So, let's delve deep into what we know so far about 'Peaky Blinders' Season 6.
'Peaky Blinders' Season 6 – Plot
The past five seasons have been an absolute treat for fans of the show. Season 5 featured the unexpected allegiance of Alfie and Michael to betray Thoms Shelby, the protagonist of the show. 
'Peaky Blinders' Season 5 was filled with action-packed scenes that kept fans on the edge of their seats. The show also surprised us with a ton of dramatic sequences and unexpected twists.
At the end of the season, Tommy's suicidal thoughts started to catch up to him, which drew a lot of concerns and dilemmas from the fans. Is he going to take his own life, or will he reconsider this decision? 
Another major turning point was Polly's resignation to Thomas. In the last moments of Season 5, we saw Thomas putting a gun on his head. The ending left fans completely dazed and confused.
It's safe to say that Season 5 was a roller coaster ride of emotions. The cliffhanger ending also added to the mounting theories that fans have about the ending of the series. 
Predictions and expectations are flying here and there about what will happen on 'Peaky Blinders' Season 6. However, with no official update yet, all we have now are pure speculations.
'Peaky Blinders' Season 6: What to Expect?
Season five had a questionable ending, which leaves Season 6 to fill in all of the answers. Despite the downfall, fans are still expecting the Shelby's to make an epic comeback and claim the ultimate victory. 
To recap, Season 5 ended in a tough situation for Thomas Shelby, where his life is hanging on the balance. The lives of his loved ones are also at stake, making the entire situation even more dire. Right now, it's hard to speculate what will happen. Will he fight for his family or save himself. The ending saw Thomas feeling guilty for the situation that his family is going through because of him.
Speculations are also brewing about the idea that Thomas might take his own life in an attempt to salvage his family. While there's no confirmation, the expectations of him dying are higher than ever. But then again, nothing's for sure until the Season 6 release. 
People's actions tend to have consequences. This might be the case for Michael Gray after betraying Thomas Shelby in Season 5. Many are anticipating a return betrayal from Gina. Some are even speculation that Michael might get killed by his own mother, Polly.
Despite what happened, Polly has always been known for her loyalty to Thomas. It's only a matter of time for her to discover her son's scheme. That's why fans are theorizing that Season 6 might see her killing her own son as payment to what he did to Thomas.
Judging by the events of the previous season, there are also theories that Thomas Shelby might also die after saving his family. While there are no confirmations yet, this theory seems to have more logic sense. 
The series is in its final season, making it more dramatic to kill its main character and tie up all the loose ends. Again, anything can happen at this point. So, we'll just have to wait and see once Season 6 does roll along.
'Peaky Blinders' Season 6: Cast
Fans are excited to know which characters are coming back for the last hurrah. As expected, there will be guest appearances from some of the previous cast members. But who are the main cast that's going to be on the show once Season 6 debuts?
Here's a short list of all the cast members who we expect to see for 'Peaky Blinders' Season 6:
Cillian Murphy (Thomas Shelby)

Paul Anderson (Arthur Shelby)

Helen McCrory (Polly Gray)

Sophie Rundle (Ada Thorne)

Finn Cole (Michael Gray)

Harry Kirton (Finn Shelby)

Natasha O'Keeffe (Lizzie Stark)

Packy Lee (Johnny Doggs)

Jordan Bolger (Isaiah Jesus)

Charlie Murphy (Jessie Eden)

Anya Taylor-Joy (Gina Gray)

Sam Clafin (Oswald Mosley)
Other potential appearances would include Tom Hardy, who might return for the finale as Alfie Solomons. Kate Phillips might make a guest appearance as Linda Shelby. Finally, Brian Gleeson might also make a cameo as Jimmy McCavern.
'Peaky Blinders' Season 6: Release Date
According to a recent report, shooting began last January 2021. Unfortunately, the official release date is still up in the air. But according to another report, the creators of the show confirmed that shooting will take roughly six months, followed by another six months for the editing process.
From that information, we can speculate that the release date will either be the first or second quarter of 2022. It will first be released on BBC iPlayers and BBC One. That means it will get a much later release on other streaming platforms like Netflix.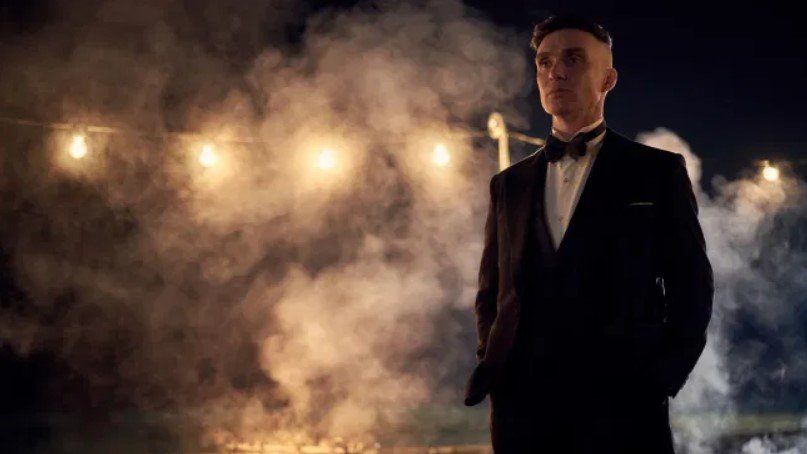 So there you have it! It's not much, but that's everything we know about 'Peaky Blinders' Season 6 so far. Make sure you hold onto your seats for the sixth and final season of 'Peaky Blinders. After five successful seasons, the show has grown a large fanbase, so the thought of converting the show into a full-fledged film would earn it some more recognition and money. 
So, what do you think is the conclusion of 'Peaky Blinders' Season 6? Make sure you stay tuned as official updates will be announced in the coming months.