Percy Robert Miller or is famously known for his stage name 'Master P', is an American basketball player, actor, rap artist, record producer, film director, screenwriter, and businessman. 
Personal Details
Stage Name: Master P
Full Name: Percy Robert Miller 
Gender: Male
Birthday: April 29, 1970
Place of Origin: Louisiana, United States
Age: 50
Height: 6 ft. 2 in. 
Nationality: American
Sexual Orientation: Straight Male
Status: Divorced – Single
Spouse: Sonya C. Miller married 1989, divorced 2014
Children: Romeo, Cymphonique, Hercy, Mercy, Veno, Tytyana, and Young V
Profession: Basketball Player, Athlete, Actor, Rap Artist, Record Producer, Film Producer, Film Director, Screenwriter, Entrepreneur, and Investor 
Total Net Worth: $200 million
Personal Life
Percy Robert Miller was born on April 29, 1970, in the city of New Orleans, Louisiana, United States. 
Percy was the oldest son and has 4 younger siblings, he has one sister named Germaine and three brothers named Kevin, Corey, and Vyshonne. Two of his brothers are also rap artis known as 'C-Murder' for Corey, and Vyshonne 'Silkk the Shocker' Miller. 
Percy had his secondary education at Warren Easton High School and Booker T. Washington High School. He was actively participating in his school sports activity and joined in the basketball team, where he then got the opportunity to attend the University of Houston with an athlete scholarship. A few months of his freshmen years, he decided to drop out of the university and decided to transfer to Merritt College to pursue a major course in business administration. 
When his grandfather died, Percy inherited $10,000 US Dollars, as part of a settlement. With the money he got, he decided to open a record store in California, and call it 'No Limit Records'. This became the start of her own record label under the same name. 
In 1990, Percy released his first cassette tape called 'Mind Of A Psychopath'. Unfortunately, in the same year, his brother Kevin was killed in New Orleans. Because of this, he became more focused and determined to be more successful to turn his life and save his family. 
Percy married Sonya in 1989. Together they have 7 children, including Romeo. The couple got divorced in 2014. 
His religious perspective is Catholic and his children follow the same practice. When Percy was a child, he also went to a Catholic School. In 1999, he saved his alma mater school in New Orleans and two other schools by donating half a million dollars.
Percy's political involvement is supporting and encouraging voter participation during elections. He is a supporter to the former US President Barack Obama and his wife Michelle Obama in their campaigns. He and his son Romeo, attended and hosted the anti-obesity campaign of Michelle Obama. 
Career
Music Career
Percy released his first debut studio album titled 'Get Away Clean' in 1991. It was then followed by his second album titled 'Mama's Bad Boy', released in 1992. 
His first collaborative project is with the group TRU, titled 'Who's da Killer?'. 
His third studio album was released in 1994, titled 'The Ghettos Tryin to Kill Me!'. This album was re-released later in 1997 as a limited edition project under 'Priority'. 
He used to open for Tupac Shakur's show in the 90s and people would refer to him as 'Mr. P the country singer'. 
In 1995, Percy moved back from California to New Orleans, with that, relocating the No Limit Records while setting new artists and producers. 
In 1997, the group TRU has lessen its members to Percy and his two brothers, C-Murder and Silkk the Shocker. In the same year he was able to release an album 'Ghetto D.', which made his breakthrough. The album sold over 760,000 copies with a triple platinum certification. The album includes his hit single 'Make 'Em Say Uhh!'. 
In 2001, Percy already released his 10th album titled 'Game Face' under the New No Limit in partnership with Universal Records.
Percy continued to perfect and made success in the music industry up to the present time. 
Business
Aside from making record albums, he invested his millions in expanding the industry covered by No Limit Records to travel agencies, retail outlets, real estate, film, music, stocks, television production, communications, sports management, vehicle accessories, gas stations, jewelry, toy making, and clothing lines.
Film & Television
Since his career in 1997, Percy has already made appearances in several films and television shows such as Uncle P, Uncle Willy's Family, Gone in 60 Seconds, Toxic, Foolish, I Got the Hook Up, Hollywood Homicide, and Soccer Mom. 
In 2008, Percy made history as the first Hip Hop businessman to own a cable television network, it is called Better Black Television. It was created with the intention to promote positive content and messages to the African American Culture. 
Awards, Nominations and Honors
All throughout his career, Percy has been well acknowledged and recognized by his fellow artists, celebrities, fans, and critics. His success in the industry of film, music, and life are well noted by his awards, nominations, and honoraries, including tributes. 
He has received a tribute performance from his sons and relatives at the 2010 Hip Hop Honors, to honor his success and No Limit Records. DJ Hektik released a mixtape titled Uptown Veteran in tribute to Master P.  
He has won awards in the American Music Awards for Favorite Rap/Hip Hop Artist, BET recognition as the Most Influential Rappers of All Time and The 25 Influential Black Music Execs.
His music ranked 36th in VH1 50 Greatest Hip Hop Artists, and his single 'Make'em Say Ugh' was ranked at 94th in VH1 100 Greatest Hip Hop Songs. 
He received the honors and was inducted in the Louisiana Music Hall of Fame, making him the first Hip Hop artist to receive this recognition.  
Master P Total Net Worth
Percy is a successful rap artist, entrepreneur, and film producer who in the late 1990s and early 2000s became very well known in the music industry and considered to be one of the richest rap artists in the world.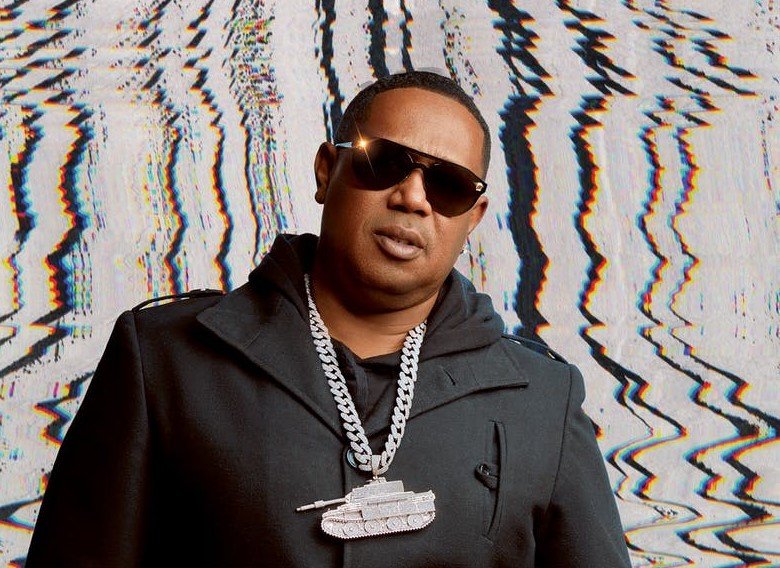 He has many careers and investments. His total net worth is a cumulative count from his several channels of earnings.  He has a total net worth of $200 million.