Every woman wants to look beautiful and there's nothing like a pretty piece of lingerie to make you feel loved and special. Whether you're looking for something just to pamper yourself or for a special night with your man, the right lingerie can literally do wonders to make you feel and look your best. But how do you find the right piece for yourself? Don't worry, here are some sustainable tips that you should know about lingerie!
Quality check:
Lingerie is the closest garment to your skin, so proper fabric quality is important to prevent infections and rashes. Quality matters more than anything else, especially when it comes to lingerie.
Clovia is one of the best lingerie brands that provide high-quality lingerie in pretty colours and designs.
H&M is also another brand that provide good quality lingerie, the prices are a bit high but the quality is exceptional.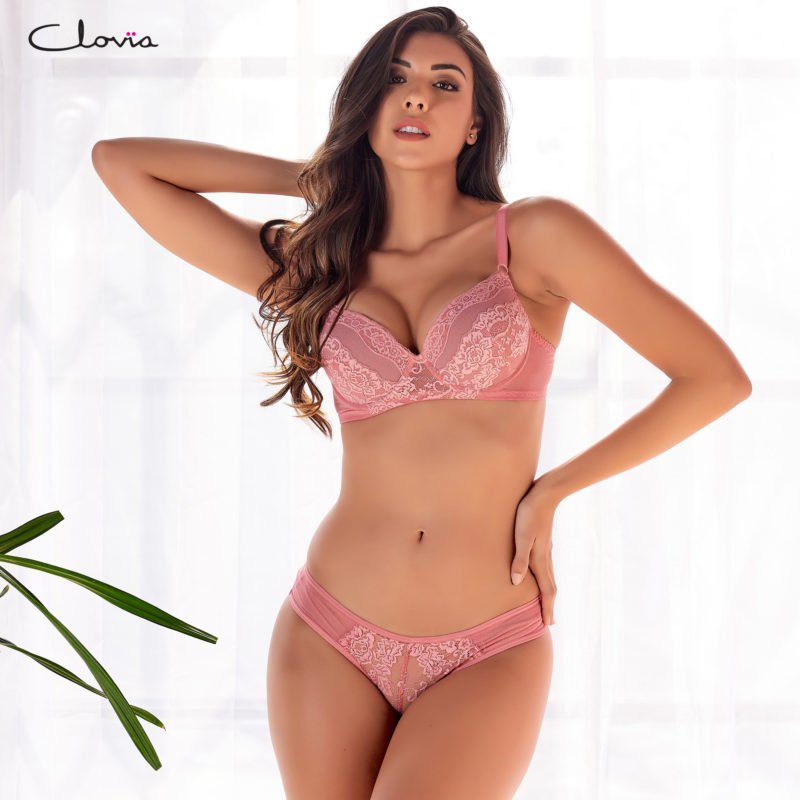 You definitely need more than one type of bra:
We all agree that one size does not fit everyone!  So why adjust one bra under every outfit?. Your outfits and lifestyle need different types of bras. For instance, a T-shirt bra is seamless and comes with a smooth cup to avoid lines under a body-hugging T-shirt or a dress. A sports bra is compulsory while engaging in any kind of physical activity because it supports your busts and protects you from injuries. A plunge bra is really important if you want to wear any deep neckline outfits to avoid awkward moments.
Clovia has a wide collection of bras! Plunge bra, t-shirt bra, padded bra, transparent bra, you call it! They have it.
Underwear for every occasion:
Aren't you tired of wearing the same old granny panties every day? Most of us don't even know that there are a wide variety of panty styles available in the market! Yes, you heard it right!
Marks & Spencer is synonymous with exceptional quality and a confident style, combined with the latest trends and fashion. They have a wide variety of panties like boyshorts, bikinis, high leg, brazilian and full briefs to match all your occasions and moods.
Clovia also has a wide variety of underwear collections including lace panties, boyshorts, hipsters, bikinis and a lot more at affordable prices.
How to wash lingerie:
Now that you know the different kinds of lingerie available in today's market, let us know how to wash them properly so that they can stay a little longer with us! In your tight schedule, it's really hard to find time for washing lingerie and all you do is just toss them in the washing machine. This damages the fabric's quality and elasticity. Hand washing your bras and panties is highly recommended.
Wash them in lukewarm water and add a mild detergent.
Soak them for 30 minutes.
Gently rub the fabric together to remove any dirt.
Rinse in cool water.
Lay the garments flat on a towel.
Lay another towel over top and press to remove extra water.
Always lay your bras flat for drying instead of hanging them, never tumble your lingerie.
How to store lingerie
Always store your intimates properly. Make sure to fold the padded bras properly so that the shape of the cup is not ruined. Proper storing ensures long life and maintains bra-fits. Also, store your everyday bras and fancy bras separately.
These are a few sustainable tips that you should know for sure. Make sure to follow them properly and rock all your outfits without any hassle.