Durk Derrick Banks AKA Lil Durk is one of the most renowned rappers in the industry. His popularity expands from the USA to several continents. With his exceptionally refreshing music and lyrics so relevant that they could touch so many hearts, Durk Derrick Banks has managed to create a crazy fan base of his own. With his albums like Remember my name, he proved that he is the future of music.
He was born on  October 19, 1992, in Chicago, Illinois. Durk Derrick Banks is an American rapper, a songwriter, and a singer by profession. The collective and record label, Only the Family has been founded by him. He is also the lead member of this group.
As a musician and a rapper, he has specialized in drill. However, Durk Banks likes to call his music "melodize drill". His mixtapes have done a successful sale over the years and the rapper makes sure he releases at least one of these mixtapes each year.
In 2015, he released an album called Remember My Name, which was his debut album. The album did significantly well on the music charts. In 2017, he released three new albums named Love Songs for the Streets, Supa Vultures, and Signed to the Streets 2.5, which performed exceptionally well. Around the same year, Lil Durk also collaborated with Tee Grizzley for a mixtape Bloodas.
Who is rapper Lil Durk and what's his real name?
Durk Derrick Banks is an American rapper and singer-songwriter also known by his stage name by his fans and followers as Lil Durk was born on October 19, 1992. He comes from Chicago Illinois and is a prominent member of the collective and recording label that goes by the name – Only The Family aka OTF.
Durk's music gathered him an enormous fanbase or more of a cult following after the release of the mixtape series known as Signed to the Streets in 2013 that led to him signing a record deal with Def Jam Records. Def Jam released Durk's debut studio albums including  Remember My Name that came out in 2015 and Lil Durk 2Xnin 2016 but they later dropped Durk as an artist in 2018.
Durk made his debut on Billboard Hot 100 in April 2020 with his single "Viral Moment" from his fifth studio album Just Cause Y'all Waited 2. Durk's commercial return grew with his further releases including singles like "3 Headed Goat" that featured Polo G and Lil Baby, "Backdoor" and "The Voice" and his features on Drake's 2020 single – " Laugh Now Cry Later" and Pooh Shiesty's song – "Back in Blood" as well as his Long Playing records such as The Voice (2020) and The Voice of the Heroes ( his joint album with the Lil baby that released in 2021) turned out to be his first release to debut atop the BillBoard 200. His popularity faced a great rise making him one of the most prominent trap music figures.
Lil Durk Early Life:
Durk was born on October 19, 1992, and grew up with a whole lot of responsibilities at his home due to the incarceration of his father when he was only 7 months old. He has also stated that he even faced times when he had run out of enough food when he was quite young.
He started his journey with his breakthrough social media channels on platforms such as Myspace and Youtube and soon grew fond of the rapping profession as his fan base grew wider. He started to take his career more seriously after he became a father at 17 and dropped out of school from Paul Robenson High School to join a street gang named The Black Disciples in Chicago.
He started to get into trouble with the law soon after joining the gang and served his time in October 2011 for gun charges including possession of a firearm with a defaced serial number. He was later proven guilty to a reduced charge – aggravated unauthorized use of a weapon, according to court records.  His Father – Dontay Bonks Sr. served two death sentences throughout his childhood without any possibility of parole with no further disclosed details.
He also had an older brother Dontay Banks Jr. also known as "D Thang". As of 2020 he is a father of six children and is in a relationship with India Royale. Durk's Cousin, rapper McArthur "OTF Nunu" Swindle was murdered on May 31'2014. Later on March 27 of 2015 his friend Uchenna "OTF Chino Dolla" Agina and his manager were also shot dead.
On November 6, 2020, his close friend King Von was also assassinated in Atlanta. On 6th June 2021, Durk lost his brother – D Thang as he was shot and killed outside a Chicago Nightclub. Durk himself got targeted in a home invasion during the early hours of July 11, 2021, where he and his girlfriend exchanged gunfire with the suspects. Fortunately, no one was harmed during the incident and the suspects fled from the scene. Lil Durk is a Sunni Muslim and his beliefs are known to be motivated from his time in prison and also just simply the Chicago city.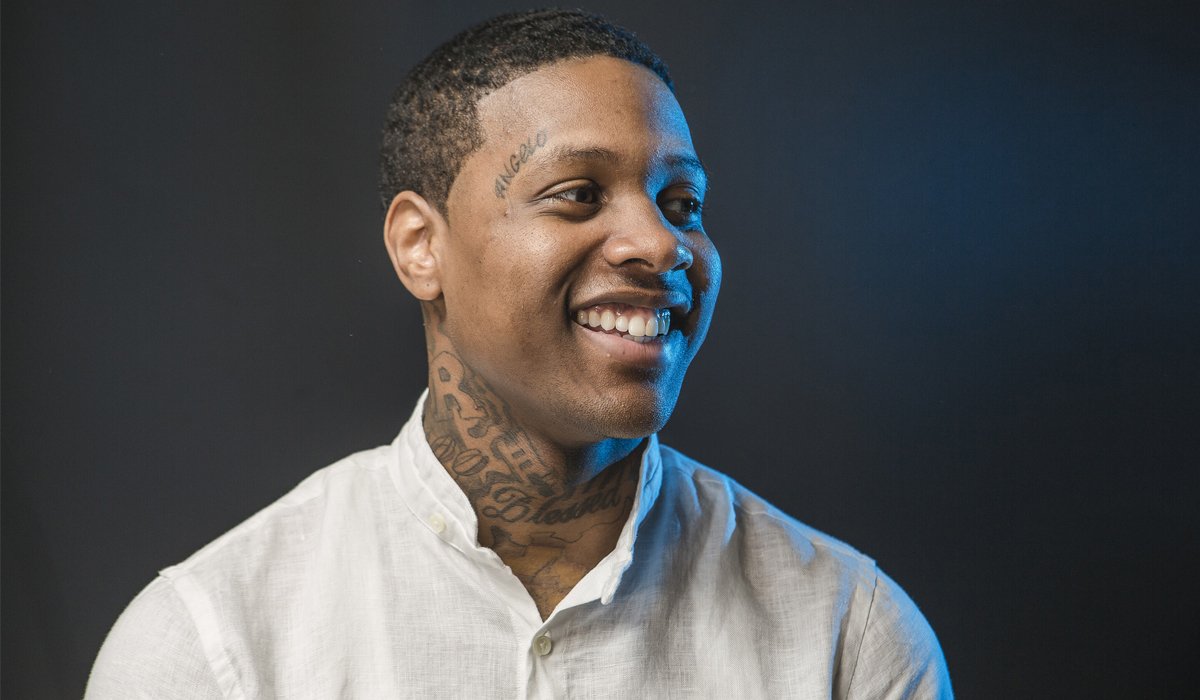 Lil Durk Career:
Lil Durk had been pursuing music for a long time, but finally, in 2011 he decided to take it more seriously and pursue it as his primary career. In the same year, chief keef and French Montana's label were supposed to collaborate with Lil Durk, but due to some turn of events, they failed. Later, Lil Durk decided to take up rapping as his primary career, and also, his "Sneak Dissin'" and "I'ma Hitta" did exceptionally well on several music charts across the world.
This happened to encourage him even more towards rapping. In 2012, he released his third mixtape which was named "Life ain't no joke", the mixtape was such a hit, that data that was provided in 2015, suggested that the album had been downloaded more than 2 lakh times in just 3 years. In 2012, he released an album named "L's Anthem", which was followed by "Dis Ain't What U Want", which was released in 2013. The two albums were so successful that they got him to collaborate with Only the Family and Def Jam Recordings. The rapper and songwriter have given several countless super hit numbers over the years.
He has had 6 studio albums released to date. These were Remember My Name, Lil Durk 2X, Signed to the Streets 3, Love Songs 4 the Streets 2, Just Cause Y'all Waited for 2, and The Voice which was released on June 2, 2015, July 22, 2016, November 9, 2018, August 2, 2019, May 8, 2020, and December 24, 2020, respectively.
The rapper has had as many as 135 singles released to date. Some popular ones of these are L's Anthem", which was released in 2012, I'm Still a Hitta, which was released in 2012, "Dis Ain't What U Want", which was released in 2013, Signed to the Streets, which was released in 2013, Money Talk" which released in 2014, WYDTM, which released in 2015, Decline, which released in 2015, Like Me, which released in 2015, RIAA: Gold, which released in 2016, and My Beyoncé, which released in 2015.
Apart from these, he has released 12 mixtapes, 3 Compilation albums, and a Collaborative album. Most of his musical ventures have been and have made him one of the most promising musicians in the world.
What is Lil Durk's Net Worth?
Lil Durk is the founder and lead member of the group OTF. Apart from this, he is also the richest member of the group, with the highest net worth. As per the reports presented in 2021, Lil Durk's net worth is $3 million the 2nd richest member of the group, Memo600 has a net worth of $1 million. The third position in terms of net worth has been occupied by Booka600, with a net worth of $550,000. King Von holds the fourth position, with a net worth of $400,000.
The luxurious lifestyle and wealth of Lil Durk are attributed to his long Carter of super hit singles and music albums that were Chart Busters.
Some of the superhit ventures of Lil Durk's career till now have been the single My Beyoncé, which was released on November 20, 2015. On June 5, 2017, the Recording Industry Association of America (RIAA) certified the single with a gold, since it sold approximately 500,000 copies.
Like Me off the Remember My Name album was released on December 7, 2016, and was again certified gold by the RIAA. Another hit single 3 Headed Goat off the mixtape Just Cause Y'all Waited 2 was released on May 8, 2020, and scored the fifth rank on Billboard 200.
Life Ain't No Joke has been one of his most successful mixtapes that were released on October 19, 2012. On September 22, 2015, it was revealed that the mixtape was downloaded 216,000 times on DatPiff.
Just Cause Y'all Waited was another mixtape by Lil Durk that was released on March 29, 2018. It scored the 57th position on Billboard 200, 28th position on the Top R&B/Hip-Hop Albums chart, and 22nd position on the Rap Albums chart.
How Did Lil Durk Get So Rich?
Lil Durk's wealth is attributed to his long career as a rapper and a songwriter. He has released several hit singles like L's Anthem", I'm Still a Hitta, "Dis Ain't What U Want", Signed to the Streets, Money Talk", etc. Some of his hit albums are Remember My Name, Lil Durk 2X, Signed to the Streets 3, Love Songs 4 the Streets 2, Just Cause Y'all Waited 2, and The Voice.
Why is he so famous?
Lil Durk's is a popular rapper and songwriter with a fan base that expands across various continents. He has had countless super hit music ventures that have accounted for the success he enjoys.
Who is richer between Lil Durk and Lil Baby?
Like we mentioned previously, Lil Durk's net worth as of July 2021 is $3 million. Lil Baby's net worth is $5 million. Therefore, in terms of their net worth, Lil Baby can be considered richer than Lil Baby.
Famous Quotes from Lil Durk:
Failure is inevitable and in a way, failure is what makes success taste sweeter. Talking of his own experience with failure and his philosophy about it, Lil Durke says, "You got to have a strong mind if you fall back. When you fall back, they are going to count you out. So you got to have a strong mind and know your worth. When you come back, you've got to be different and even better."
Everybody has a purpose in life. One's purpose can be of the simplest kind and yet be the purpose of their life. Looking at  Lil Durk's stardom, one would expect him to have a larger and out-of-the-world seeming purpose. But when he talks about his purpose, you cannot help but wonder. He says, "I just wanted to speak to the streets and give them motivation on making it out. Whatever situation they're in, know that they can make do and have a better life."
One's experiences in life shape them, change them and make them the people they become. Lil Durk had a childhood deprived of his father. So he made sure his children never felt like they did not have a father. Talking about the same, he said, What really broke it down was I had my son while I was locked up, so that really affected me. I can't really have this, knowing my father was locked up when I was small. So that really out of everything – through the fame, the money, everything – that really put the toll on me: 'Oh yeah, I gotta change.'
Conclusion:
Lil Durk is one of the most celebrated rappers in the country. He was born on October 19, 1992. He is a rapper and a songwriter by profession. The genres of his music are Hip hop, trap, drill, and R&B. He has been associated with several labels like Only the Family, Alamo, Geffen, Interscope, Def Jam, and Coke Boys.