Eric Marlon Bishop or is famously known by his celebrity name as 'Jamie Foxx', is an American multi-talented artist who made a career as an actor, comedian, music artist, producer, and director. 
Personal Details
Stage Name: Jamie Foxx
Full Name: Eric Marlon Bishop
Gender: Male
Birthday: December 13, 1967
Place of Origin: Texas, United States
Age: 53
Height: 5 ft. 8 in. 
Nationality: American
Sexual Orientation: Straight Male
Status: Single
Spouse: None
Children: Corinne and Anelise
Profession: Actor, Stand-up Comedian, Musician, Singer, Songwriter, Pianist, Radio Personality, Screenwriter, Television Director, Television Producer, Film Producer.
Total Net Worth: $150 million
Personal Life
Eric Marlon Bishop was born on December 13, 1967, in the city of Terrell, Texas, United States. His father is a stockbroker named Darrell Bishop, was renamed to Shahid Abdula after converting to the practise of Islam, his mother is LOuise Annette Talley Dixon. 
When Jamie was born, he was adopted and brought up by his mother's adoptive parents, Mark Talley, who was a yard worker, and Estelle Nelson, who was a nursery operator and domestic worker. Growing up, he has little contact with his real parents, and was not really there for him either. He takes pride and talks about how his grandmother became a great influence to him as a part of his life's success. 
He and his adoptive parents have lived in a racially segregated community at the black quarter part of Terrell. 
At the age of five, Jamie played the piano and became a part-time pianist as well as a choir leader, during his teenage years in their New Hope Baptist Church. His adoptive parents were strict to his upbringing as a Baptist practitioner. 
His comical character was a natural talent for him, and during his third grade in school, he began telling jokes. Her teacher was pleased with his talent and everytime the class behaved well, his teacher would award his classmates by letting him share a joke with them. 
Jamie had his secondary education at Terrell High School, where he was acknowledged as a promising student with top grades. He was also active in school activities by joining and playing in the school's football team as a quarterback and the basketball team. He aimed high during his football time and was the first of his school to make history as the player who made more than a one thousand yards pass. Jamie wanted to become a professional player under the Dallas Cowboys football team. He also was a part of a music band called Leather and Lace. 
After graduating from highschool, he received a scholarship in the United States International University and studied there in the musical and performing arts, in the field of composition. 
He has two daughters named Corinne, who was born in 1994 and Anelise, who was born in 2009. Jamie was formerly engaged to celebrity actress 'Katie Holmes'. They were dating from 2013 to 2019.  
Career
Jamie's career started in 1989 as a stand up comedian, where he would tell jokes in a comedy club open mic nights. This happened when his girlfriend dared him to do so. 
After being in the comedy scene for a while, Jamie noticed that most female comedians are often called out first to perform on stage, with this, he started to use the name 'Jamie Foxx', it was a name for him that was ambiguous that would prevent biases. The surname 'Foxx' was taken as a reference and tribute to the famous black comedian 'Redd Foxx'. 
In 1991, Jamie made it to television by joining in as one of the cast members of an american sketch comedy television show called 'In Living Color'. After that, he also played a role in a sit comedy drama series called 'Roc'. 
In 1996 to 2001, Jamie starred in his very own sitcom show called 'The Jamie Foxx Show', while he was producing it through his own production company called 'Foxx Hole Production'. 
His major film debut was in 1992 where he played a role in a comedy film titled 'Toys'. Then his first dramatic film role was in the movie 'Any Given Sunday' in 1999. As Jamie played the supporting role in one of Tom Cruise's movies, he gained attention and was awarded as best supporting actor in the Academy Awards. 
Some of his major film roles are in the movie White House Down, The Amazing Spider-Man 2, Annie, DJango Unchained, Soul, and several others more. 
Jamie is also successful in his endeavors in the music industry with songs that ranked in the number 1 spot in US Billboard Hot 100. His works have been acknowledged by winning the 2006 BET Awards. Several of his songs are collaborative with famous artists such as Kanye West, Mary Blige, and Ludacris. 
Awards and Nominations
All throughout his career, Jamie has excelled in his career as a comedian, film actor, and singer. His work is acknowledged by the awards and nominations he was given. 
He has received nominations in MOBO Awards, MTV Video Music Awards, Nickelodeon Kids' Choice Awards, Teen Choice Awards, American Black Film Festival, Blockbuster Entertainment Awards, Dallas-Fort Worth Film Critics Association, Golden Raspberry Awards, Independent Spirit Awards, New York Film Critics Circle, People's Choice Awards, Online Film Critics Society, TV Land Awards, and Vibe Awards.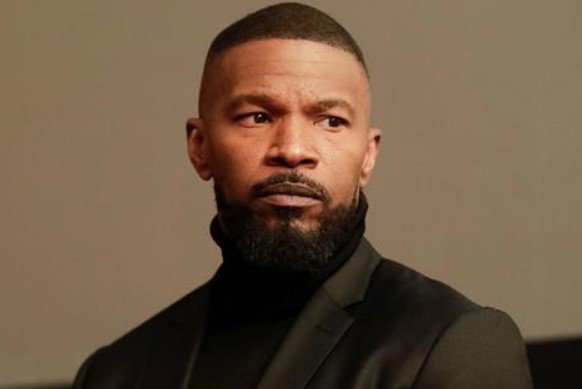 He has won awards in Women in Film Crystal + Lucy Awards, Washington DC Area Film Critics Association, Vancouver Film Critics Circle, Southeastern Film Critics Association, Soul Train Music Awards, Satellite Awards, National Society of Film Critics, National Board of Review, NAACP Image Awards, Screen Actors Guild Awards, Grammy Awards, Golden Globe Awards, British Academy of Film and Television Arts Awards, Academy Awards, and several other more. 
Jamie Foxx Total Net Worth
Jamie is one of the most celebrated actors, singer, comedian, producer, and director of his generation. He is one of the most sought after with a high paying salary in Hollywood. Definitely a multi-talented person and is well appreciated by his colleagues, fans, and critics.  
He has a total net worth of $150 million.