If you're an animal lover, an art collector, or simply looking for a unique piece of animal canvas art, you've come to the perfect place. Knowing what the most common options are before purchasing your animal canvas will help you make the best decision. You can choose an animal based on your personal preferences, an animal that symbolically represents your personality, or an exotic animal to complement the décor of your space.
Panel Wall Art features a large selection of high-quality animal canvas prints to choose from. The vast assortment of animal canvases will undoubtedly fulfil your requirements. Your selections are endless, whether you want a playful puppy, a speeding cheetah, a riderless stallion, a woolly mammoth, a roaring tiger, a soaring eagle, or a comical monkey. You might also use a beautiful canvas art to express your love for your beloved animal. Animals, like humans, have individual personalities and distinguishing characteristics.
Why should you choose animal wall art? 
Art has a magnificent ability to entice people from all walks of life. Animal enthusiasts can select how they adorn their walls to express themselves. Art is a form of expression that expresses feelings and portrays an artist's voice without the need of words. The type of art displayed in a person's personal space can reveal a lot about their interests.
There are many wonderful ways to decorate walls, but animal-themed art adds a fun aspect to the home or office. Make your own animal-themed wall art to suit your preferences.
Fine Art of Musk Oxen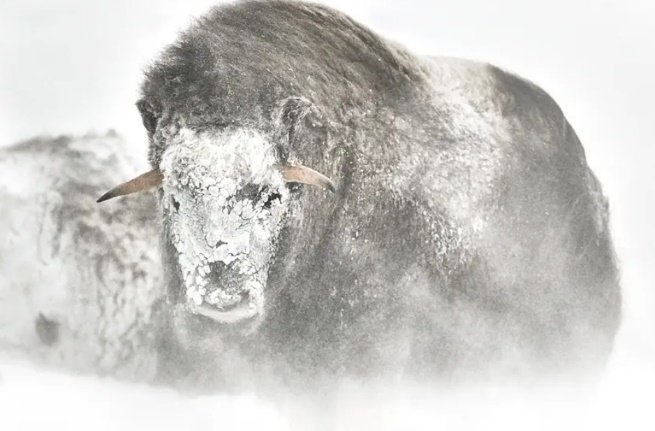 The Arctic bull is a symbolically complex animal. At once male, strong, and sturdy – a figure of rage and aggression, but all too often also the victim, murdered in a show of strength, surrendered in a ritual act, or tamed and weakened by man's greater intelligence. The bull is supposed to represent strength, fertility, and hard work in traditional cultures. It has a lot of sturdiness about it. Above all, it's a complicated and delicate power symbol.
Over the course of thousands of years, this magnificent creature has held significant symbolic value in many cultures. The Bull is a virility, sovereignty, and prosperity figure in Irish folklore. If a colorful and lively fine art painting of a musk ox warms your heart, it can be a great focal point for family gatherings and special guests. Above all, it's about what your heart desires.
Arctic Fox for Your Home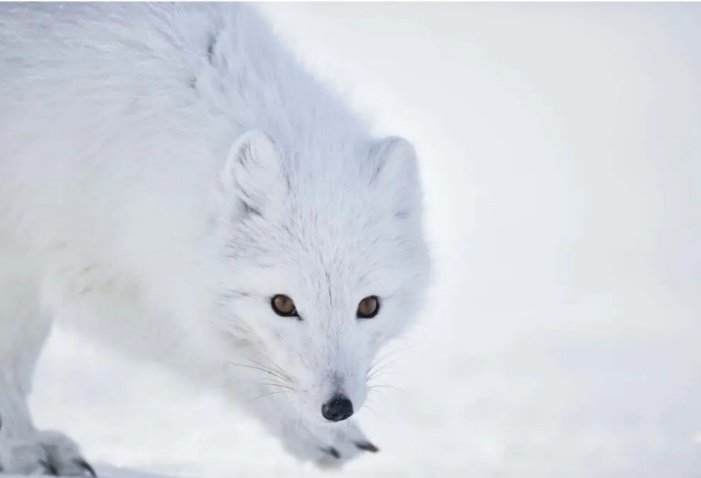 It's no wonder that the sly fox has a reputation for being cunning and deceptive, with Christianity even claiming that this animal possesses devilish characteristics. Other cultures, on the other hand, have positive portrayals of the fox, such as its worth to humanity and as a symbol of prosperity. The fox is regarded as a fertility and agriculture symbol in Japanese culture.
Cute arctic foxes are perfect wall art for any room in your house. Having such images in your home is a great way to add a fun touch and extra personality to your space. When the proper photo art is displayed around your walls, your room will feel genuine to your heart, and the energy will astound you.
Horse Wall Art
We've got another animal in the mix that's a powerhouse and plenty of variation. Horses are noted for their endurance, strength, and power. Animals represent stamina, knowledge, independence, wildness, intellect, and loyalty in animal iconography. They're also famous for their nobility, divination, and prophesy.
The horse is a gorgeous, free-spirited, fast-paced, and wild animal. Because a horse glides through life quickly, its demeanor displays absolute strength. It's also a dependable and reliable buddy. A riderless horse picture canvas in your living room could be viewed as a symbol of your strength, independence, and self-assurance. The efficiency, effectiveness, and speed with which you operate would be reflected in a canvas of running wild horses in your office.
Lion Wall Art
The personality of a lion represents value, majesty, and strength. They live luxurious lives and take advantage of every opportunity to indulge themselves. Lions are fearless, yet they are also protective of their pride members. Lions live in prides and hunt peacefully with one another. In your office, a multi-panel wall art of a lion pride could show efficient teamwork and strength. Baby lion photos make a lovely addition to a baby's room or a wonderful wall hanging in a child's room.
Conclusion – Wild Wall Art
Ejaz Khan's modern wall art collection has something for everyone's taste, including wall décor and animal wall hangings that will add depth and texture to any large wall. Artist Ejaz Khan's whimsical art prints are sure to brighten up the space. Animals have always been present in any place we've been, whether it was the savannah, the jungle, or the ocean, and they always transfer the coolness that nature represents and bring it within your walls. Don't miss Ejaz Khan's wall art for inspiration on how to combine different prints to create a unique look for your house. Choose your favorite animal patterns and turn your walls into a safari. There is a large selection of wall art there. Some of the concepts they provide to you include black and white tigers, unique flamingos, and stunning elephants. Get in touch with your crazy side!