One of the newest additions to the world of social media, TikTok has gained rapid popularity in the last couple of years. Since its launch in 2016, the platform is highly enjoyed by GenZ and millennial users. Today, it is available in 75 languages in over 150 countries.
Most of the dance influencers and content creators are rapidly shifting to this platform to cater to a younger audience. Brands have also been quick to understand the potential of TikTok and leverage this for marketing benefits.
With more than 800 million active monthly users, TikTok is playing an instrumental role in shaping digital culture and relevant conversations. Here is how you can use TikTok to drive your branded marketing strategies.
Understand How TikTok Works
The key to using any marketing platform is to understand how it functions. When a TikTok user launches the app, they are taken to the For You Page (FYP). Here, you will see the trending videos by the top video creators and the people that you follow. The popularity of TikTok for influencer marketing is because a user does not need to follow anyone to have a great user experience.
Besides the FYP, you will see the following tab. This will show you the videos from people that you follow. There is a Discover tab that you can explore while checking out the last hashtag trends and challenges.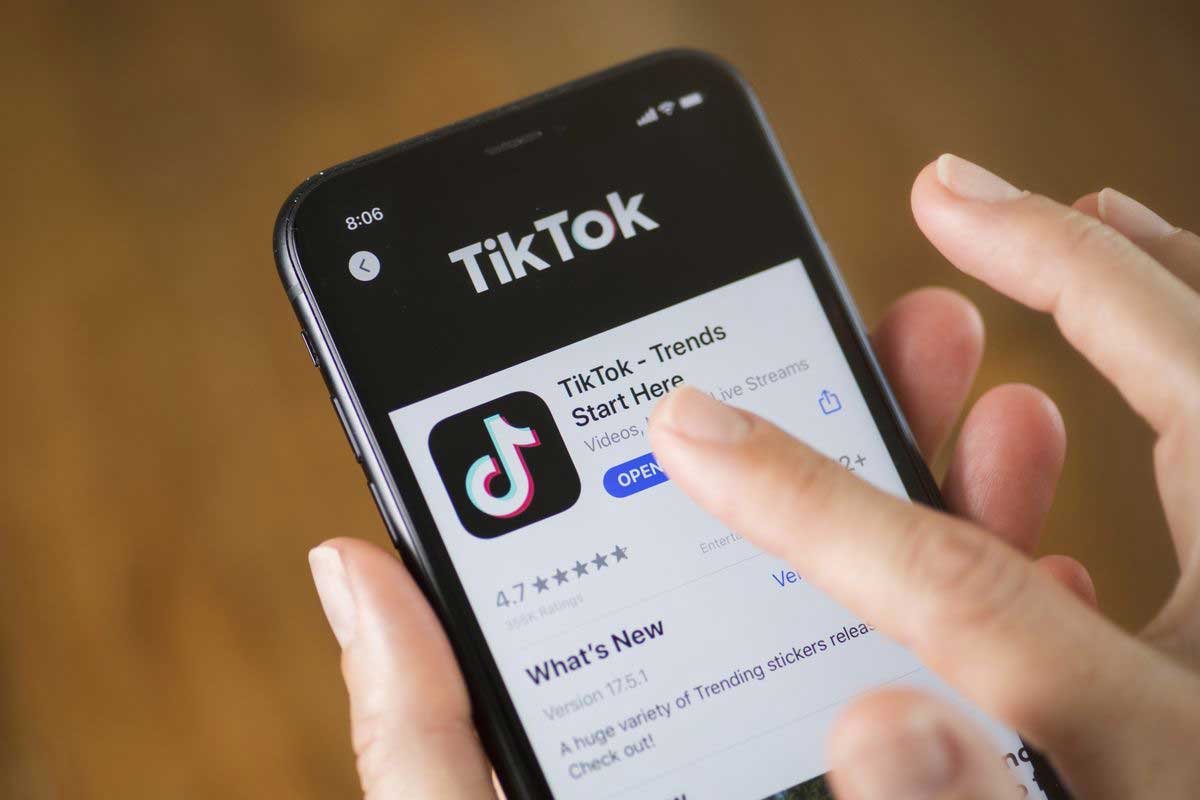 Paid Advertisements
TikTok encourages paid advertisements and gives you are good ROI on the money spent on advertising. Here are the different types of paid advertising options that you can explore on TikTok.
In-feed Native Content
With in-feed ads, you can create videos in less than 15 seconds that will show up in the feeds of your target group. Usually, the goal of such advertisements is to get traffic to a landing page.  The users click on the URL and are directed to the page you want them to visit. The performance of your in-feed native ad is calculated by the number of clicks, CXTS, play duration, and video interaction.
Top View Ads
Top view ads use appropriate sounds, images, and a poignant narrative. These are powerful ways to capture the viewer's attention.  It has the feel of native in-feed ads and has a strong brand recall among the viewers.
These are played without audio the moment your target user launches the TikTok app. The user can then choose to play the video with the sound. Top View ads support all forms of user engagement such as follows, shares, and likes.
Brand Takeovers
Branded takeovers are efficient ways of grabbing the user's attention and come with a full-screen display. These have high visual appeal and are recommended for brands that are launching something innovative and grand. The branded takeovers are displayed to the user on launching the app and maybe GIFs, a static image, or a short video. It is an effective tool of brand endorsement, and you can embed the links to your website's landing page.
Hashtag Challenge
The reason for the widespread popularity of TikTok can be attributed to the fact that it allows users to become content creators. Brands can use hashtag challenges to tap into their follower's passion for creative expression. Most brand hashtag challenges involve the firm asking its followers to create a video with their products and post it with a pre-decoded hashtag.
TikTok offers 3 to 6-day packages that support media placements and a seamless setup. The UGC will then aggregate and align the challenge with the existing organic trends. Refer to the latest Tiktok Marketing Report, the average engagement on hashtag challenge videos is 8.5% higher than that of other posts.
Branded Effects
TikTok is encouraging brands to come up with branded lenses that followers can use. This is like Snapchat 3D and 2D lenses on photos and images. For brands that are keen to build a sense of community around their products, it provides an excellent opportunity to engage with their followers. Branded filters are in the initial days of implementation, and we expect newer features to be added to them in the coming days.
Promote User Interaction
The major reason behind TikTok's success as a marketing platform is the users' interaction with content.  For example, many establishments in the food industry encourage customers to send in video clips of their off the menu dishes. The brand then showcases these in their official TikTok handle.
When a user gets featured on their off-menu dishes, it builds a personal connection. Such a person will be very likely to promote the restaurant brand in their peer circles and talk about their wonderful experiences. Understand that such voluntary brand endorsements come off as genuine and are likely to get you more followers.
Opt for Creative and Fun Content
While using TikTok for brand marketing, you do not have to worry about the quality and polish of your film. Originality is the driving factor for TikTok popularity, and your focus should be on creating innovative content. Since shorter videos are popular on TikTok, you can create a video series on your area of business operation.
You can also create listicle videos to share your knowledge and establish yourself as a figure of authority in your respective field. If you want to influence prospective buyers, offer them entertainment content. Meme videos are another effective way of promoting yourself on TikTok. Understand that TikTok users appreciate the silly side of content promotion, and the more genuine you are, the higher are the chances of getting viral.
Be Consistent on Your Posts
There is no shortcut to getting viral on TikTok. While adding relevant hashtags and engaging captions does help, you need to be consistent in your posts. By posting regularly, you create a connection with your followers. That way, they start looking forward to your posts.
Moreover, the greater the number of videos, the higher are your chances of getting viral. Depending on the resource availability at your end, try to come up with a posting schedule. That way you can balance the different types of videos that you create and spaces them at equal intervals. You can also plan to collaborate with popular TikTok influencers and micro-influencers on your videos.
TikTok rewards genuine videos and provides smaller brands a fair chance to compete in the marketing world. As there is a meager monetary investment involved in the creation of TikTok videos, brands on a limited budget can express their creativity. For brands that target younger demographics, this is a golden opportunity to expand their reach. With the tips discussed above, you can strategize your TikTok initiatives and plan them to drive the best conversions and sales.