Gabriel Iglesias is a well-renowned actor, writer, voice actor, and producer. The 44-year-old is famous for his hit shows "I'm Not Fat… I'm Fluffy," and "Gabriel Iglesias: Hot & Fluffy." 
Also known as 'Fluffy' or 'Fluffy Guy,' he became a well-known comedian through sheer hard work and good-quality comedy. In fact, he was among the highest-paid comedians of 2018. 
But just how much money does he make for a living? How much has he earned throughout his career as a professional comedian? Let's find out!
Personal Details
Celebrity Name: Gabriel Iglesias
Full Name: Gabriel Jesús Iglesias
Gender: Male
Birthday: July 15, 1976
Place of Origin: San Diego, California, USA
Age: 44
Height: 5ft. 8in.
Nationality: American
Sexual Orientation: Straight
Status: Undisclosed
Profession: Actor, Comedian, Screenwriter, Film Producer, Voice Actor, Television Producer
Total Net Worth: $40 Million
Who Is Gabriel Iglesias?
Gabriel Iglesias is a famous actor, comedian. Also known for his other alias, 'Fluffy,' he has become world-famous for his good, clean and funny material. He delivers his funny content to multicultural audiences to propel his popularity to new heights.
His fame and reach led him to tour around the world, playing stand-up comedy to different audiences in packed venues. He has also appeared in or voiced a long list of films and television shows. 
Currently, Gabriel Iglesias is starring in his own Netflix sitcom, "Mr. Iglesias." Now in its second successful season, the comedian plays a high school teacher. According to him, the show depicts an alternate version of his own life story.
Early Life
Born in San Diego, California in 1976, Gabriel Iglesias was the youngest son of parents Esther P. Mendez and Jesús Iglesias. He has six other siblings whom he is very close to while growing up. 
Gabriel lived in many places, including Riverside, Santa Ana, Corona, Compton, and Baldwin Park. However, he spent most of his youth in Long Beach after the family settled there for good. 
At a young age, Gabriel Iglesias left a secure job at a cellphone company to try and break into comedy. Despite his family's objections, he pursued his dream career as a professional comedian. His hard work paid off as he got multiple breaks that would propel him to stardom.
Comedy Career
Gabriel Iglesias has had a long and successful career in the industry. His first big break came in 2000 when he appeared on one season of Nickelodeon's hit kids' show, "All That." He starred along with Nick Cannon and Amanda Bynes. 
In 2007, Gabriel Iglesias landed multiple voice acting roles. He voiced a Mexican family on an episode of "Family Guy." Gabriel also voiced twins in Disney's
Another big break came for Gabriel Iglesias when he made it to the final eight of the stand-up comedy reality contest, "Last Comic Standing." Unfortunately, he was booted out after smuggling a mobile phone onto the show.
In 2009, Comedy Central released his DVD called "Gabriel Iglesias: I'm Not Fat… I'm Fluffy." His show's success resulted in the network producing "Gabriel Iglesias Presents Stand Up Revolution" in 2011. The stand-up showcase program ran for three successful seasons, spearheaded by Gabriel Iglesias as the host. 
Gabriel Iglesias also managed to turn his success in comedy into a good acting career. He has appeared in multiple films, including "Magic Mike" and "A Haunted House 2." He has also appeared in several TV shows, including "My Wife and Kids," "Modern Family," and "The High Fructose Adventures of Annoying Orange." 
Gabriel Iglesias has also been featured on many reality TV series, including "Fluffy's Food Adventures" and "Fluffy Breaks Even." His hard work and determination earned some recognition in 2012. 
That year, he was nominated for an ALMA Award for Favorite TV Reality, Variety, or Comedy Personality or Act. The initial success of Gabriel's first set of reality TV series led him to have recurring roles on "Hey It's Fluffy!" and "Cristela." 
Gabriel Iglesias has also accrued an ample list of voice acting gigs. His voice can be heard in multiple animated movies. These films include "The Nut Job," "The Nut Job 2: Nutty by Nature," "Planes," "Norm of the North," "The Book of Life," "The Smurfs: Lost Village," "Blazing Samurai," "The Star," and "Coco."
In 2019, Netflix gave Gabriel Iglesias his very own sitcom, "Mr. Iglesias." He describes the show as an alternate history of his own life where he became a history teacher instead of a successful stand-up comedian. 
Iglesias has also released three comedy albums, "Aloha Fluffy," "Hot and Fluffy," and "We Luv Fluffy." But despite all of his side gigs, his first and lasting passion will always be stand-up comedy. In a recent interview, he said that his biggest influences came from comics like Eddie Murphy, Bill Cosby, and the late Robin Williams. 
Initial Struggles and Success
Gabriel Iglesias previously worked a regular job in his twenties during the early to late '90s. That would eventually change when he decided to pursue his long-time dream – to become a full-time stand comedian. 
Gabriel always had the talent for making people laugh. All he needed was the chance to prove that he is worth it. So in 1997, he quit his stable job to pursue his dream. Of course, there were initial struggles. 
His parents were not in favor of his plans, and it seemed like the world was against his dream career. There was a point where he was completely broke. He even lost his home and care. 
Fortunately, luck finally came knocking. He eventually gained some ground over his first decade in the industry as a stand-up comedian and voice artist. From there, things would go nothing but up for Gabriel Iglesias.
In 2000, he made an appearance in Nickelodeon's "All That." Two years later, he taped a half-hour-long Comedy Central special. These small breaks paved the way to even bigger ones, which benefited both his fame and pocket.
Gabriel Iglesias Total Net Worth
As of right now, Gabriel Iglesias has a total net worth of $40 million. The American actor, comedian, and writer have carved a pretty successful career highlighted by his iconic stand-ups.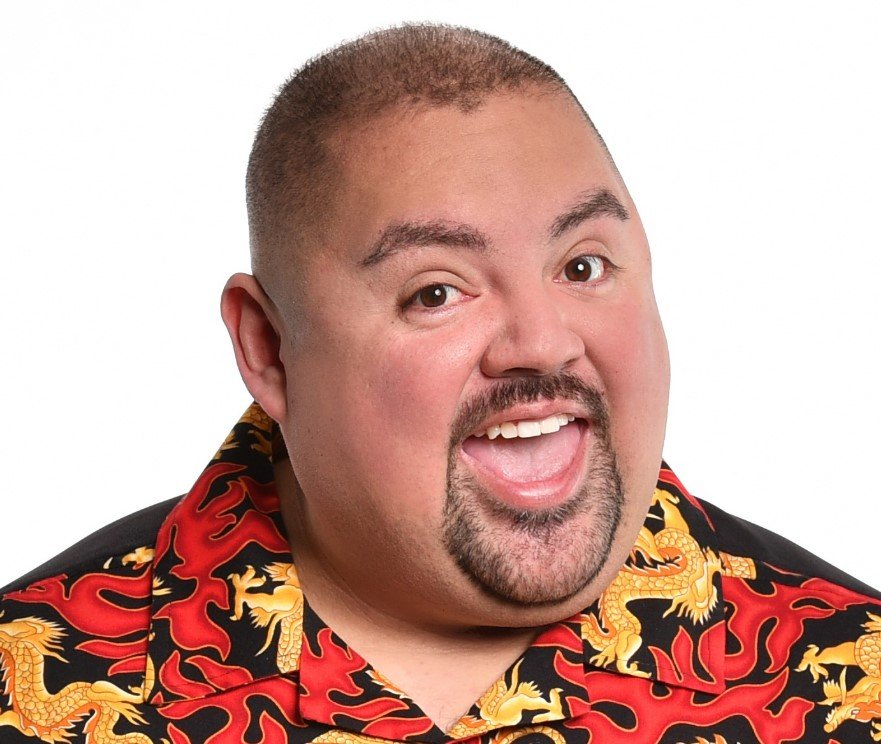 He currently tours all over the United States, performing stand up comedy to a sold-out crowd of devoted fans. His comedy specials are also a favorite among his followers. 
Gabriel Iglesias' career is going nowhere but up. His successful stand-ups, comedy shows, film appearances, voice acting, and recent Netflix sitcom contribute to his overall net worth.