Earl Simmons, also known by the stage name as DMX, is an American rapper, actor, and producer.
Personal Details
Stage Name: DMX
Full Name: Earl Simmons
Gender: Male
Birthday: December 18, 1970
Place of Origin: Mount Vernon, New York, US
Age: 50
Height: 5 ft 10 in.
Nationality: American
Sexual Orientation: Straight male
Status: Single
Spouse: none, ex-wife Tashera Simmons
Profession: Rapper, actor, film producer
Total Net Worth: $1 million
Personal Life
Simmons was born on December 18, 1970 in Mount Vernon, New York to parents Arnett Simmons and Joe Barker.
DMX's parents were both young when they had Earl. His mother Arnett was 19 and his father Joe was 18 years old. His father Joe does not want her mother to keep her and he cut off ties when Earl was born. DMX has two sisters, Bonita and Shayla. 
Growing up, DMX was taken almost every night to the emergency room because of an asthma attack. His mother and her many boyfriends were abusive and would beat DMX as a child.
It got to the point that he would wander off the streets to escape his mother. His mother then sent him off to a Boy's Home. It is at Boy's Home when he would bond with other students over hip-hop music. DMX performed to his friends and they commented that to continue writing music. Then a local Rapper named Ready Ron asked him to be his partner when Ready Ron got impressed by DMX's beat boxing skill. The DMX was from the instrument Oberheim DMX drum machine which he used when he went to Boy's Home.
DMX began doing drugs by the age of 14 and has been arrested multiple times with crimes such as drug possession, identity falsification, resisting arrest, reckless driving, carjacking, unlicensed driving, and animal cruelty.
Earl Simmons is a Christian and aspired to become a pastor.
In 1999, DMX married Tashera Simmons and they have 4 children namely Xavier, Tacoma, Praise, and Shawn. The two were married for eleven years and eventually separated in July 2010. During his marriage with Tashera, DMX had multiple extramarital affairs and had kids with multiple women. Overall, DMX has fifteen children.
DMX has been arrested many times because of a lot of offenses and he had financial problems in which he filed for bankruptcy in late July 2013. He has debt to various creditors and debts in child support. In 2017, DMX was charged for tax evasion amounting to $1.7 million. He is expected to pay his debt and make month payment installments.
DMX was found unresponsive in the parking lot of Ramada Inn in Yonkers back in 2016. He was resuscitated by the responders and was then rushed to the hospital. DMX stated that it was due to an asthma attack.
Career
His career started when Ready Ron got impressed and asked him to be his partner. He began writing his own lyrics after being out of prison and took rapping seriously. He dedicated his free time to write his own lyrics. While being arrested, he rapped with K-Solo.
In the 1990s, it was when DMX's career took off. He released his album in 1998 entitled "It's Dark and Hell is Hot". The album was commercially successful and critically acclaimed selling 251,000 copies in its first week. Worldwide, the album sold over five million copies. In December 1998, he released his second album entitled "Flesh of My Flesh, Blood of My Blood". It reached number 1 on the Billboard 200 selling 670,000 units and was certified as four times Platinum by RIAA.
He then released his third album on December 21, 1999 entitled "…And Then There Was X" which was his best selling album. The album reached number 1 on the Billboard 200 and was certified by RIAA as sixfold Platinum. The album has popular singles and one of DMX's biggest hit songs is entitled "Party Up (Up in Here). The single was listed as Top Ten on the R&B Charts.
DMX returned to the studio after improving his issues and he then released his fourth album entitled "The Great Depression" on October 23, 2001. The album reached number 1 on the Billboard 200. The album has featured singles like the song "Who We Be", the single "We Right Here", and the single "Shortly Was The Bomb". The album was certified by RIAA a three times Platinum.
His fifth album entitled "Grand Champ" debuted again on the number one spot on the Billboard 200 US chart. The album has popular singles like the song "Where Tha Hood At " and the song "Get it on the Floor". DMX then announced that Grand Champ would be his final album and he will retire soon after.
Then in January 2006, DMX signed a contract with Columbia Records and released his next album entitled "Year of the Dog…Again". Next, he released his seventh album entitled "Undisputed" on September 11, 2012. It reached number 19 on the Billboard 200 and received mixed criticisms. The album sold 17,000 copies. Overall, throughout his career, DMX has sold over 70 million album copies worldwide.
DMX has won awards such as the winning American Music Awards in 2000 and receiving an award for Favorite Rap/Hip-Hop Artist in 2001. He has five MTV Music Video Awards and three Grammy Awards nominations.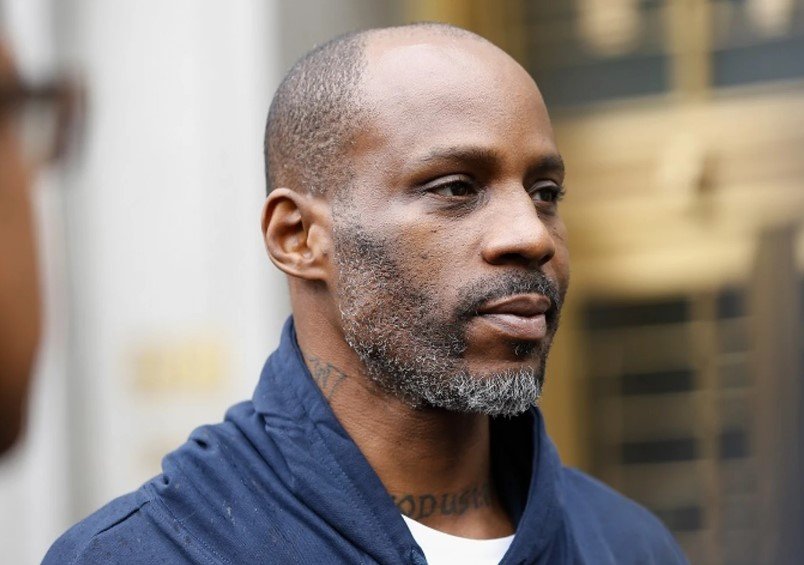 Aside from his music career, DMX is also an actor and was in 8 movies. He played roles in films which were direct to DVD movies. DMX has released his autobiography in 2002 entitled E.A.R.L: The Autobiography of DMX.
Rick Ross Total Net Worth
Earl Simmons, a.k.a DMX, had his debut album in 1998 and has produced several successful albums popular singles.
Throughout his career, he had some legal and financial problems. DMX filed for bankruptcy in late July 2013. He was even charged for tax fraud in 2017amounting to $1.7 million. He has net worth which is a negative $1 million.