Who is Damon Dash?
Standing out amongst others is a talent and everyone does not have it. Damon Dash is one such American who dared to follow his passion. He is an entrepreneur, an actor, a music artist, and the co-founder of the Roc-A-Fella, a record company. From the beginning of his career, he is known for his hard work and he worked with some of the well-known names in the music industry.
Dash was born in New York. His mother passed away due to an asthma attack, because of which dash had a rough childhood. The loss of it was something that contributed to his determination at the age of 15. Also, Dash is a co-founder of two luxury clothing lines, one named as Rocawear.
In recent years, it has been reported that Damon is facing some sort of financial issues. It is also said that in the year 2019, he was unable to pay child support as he was too broke. Most of his income is garnished by various creditors.
Personal Details
Celebrity Name: Damon Dash
Full Name: Damon Anthony Dash
Gender: Male
Birth Date: May 3, 1971
Birth Place: New York
Age: 49
Height: 1.78 m
Weight: 78 kg
Nationality: American
Sexual Orientation: Straight
Status: Married
Wife: Rachel Roy
Children: 4
Profession: An Entrepreneur, an Actor, and a Music Artist
Net Worth: $10 Thousand
Early Life
Dash was born in New York City on 3rd May 1971. At an early age, he lost his mother due to an asthma attack. To afford his needs like clothing and shoes he started working including sweeping the floors of barbershops and selling newspapers. Later to get a better education, he was sent to a private school.
Damon was involved in drug-dealing but eventually, he left that after losing many friends. Later he got his interest in music and started producing music and promoting various music artists.
Personal Life
Damon met R&B singer Aaliyah through his accountant in the summer of 2000. They dated each other until she died in a plane crash in the year 2001. Although, it is not clear whether they were engaged officially or not but after her death, dash stated that they had plans to marry.
Later in 2005, dash married the fashion designer, Rachel Roy. They have two daughters, namely Ava Dash and Tallulah Dash. In 2009, the couple filed for divorce and had a bitter custody battle won by Rachel and receiving the sole custody of kids with three years of restraining orders against Dash.
Dash has two sons, one from his girlfriend Linda Williams and the other from Cindy Morales. In the year 2019, he was engaged to Raquel Horn, she was pregnant at that time.
Lately, he is involved in some legal cases and some of the reports also say that he failed to pay for the child support. However, there is no confirmed statement recorded by him on this news.
Career
Damon Dash started his career in music by producing and promoting various artists. Dash started working as a manager OF Jay-Z and a business partner at Roc-A-Fella Records. In 1999, Damon organized a world tour with Jay-Z which made him a profit of $19 Million.
The company records skyrocketed in popularity that is when Dash realized that his net worth rises to $50 million. Unfortunately, this time did not last long. Soon after that in the year 2004, the company was bought by Def Jam Recording and in the year 2005, Jay-Z bought Dash Out of his stake in Rocawear.
He was a successful record producer. His success led him to enter into other fields where he received lots of success. He is a proud co-founder of two clothing brands. His brand Rocawear was in collaboration with Jay-Z that was successfully sold for hundreds of millions of dollars.
When his business was going great, he started working in several businesses and industries like film production and talent management. The film company he started was producing several noteworthy films like "The Woodsman" starring Kevin Bacon and "Paid in Full" starring Mekhi Phiser. He played a role in both films though he was a producer.
Dash is a founder of DD172, which is a media collective including magazine, a web design film named VNGRD79, an art gallery, American Nu, and a record label division named BlueRoc Records.
Awards and Achievements
Damon Dash has won one award in his lifetime named as WFFC Award for the Most Offensive Male Character. For this award his work in the film, State Property 2 was nominated. In the 1990s Damon was one of the most recognized personalities in the music industry of America. Also, at a time he was a tycoon in the music industry and his popularity skyrocketed by co-founding the Roc-A-Fella.
He founded two clothing lines and made a good fortune out of them. It is no less than any achievement. Hopefully he will win more awards in the coming future.
Damon Dash's Total Net Worth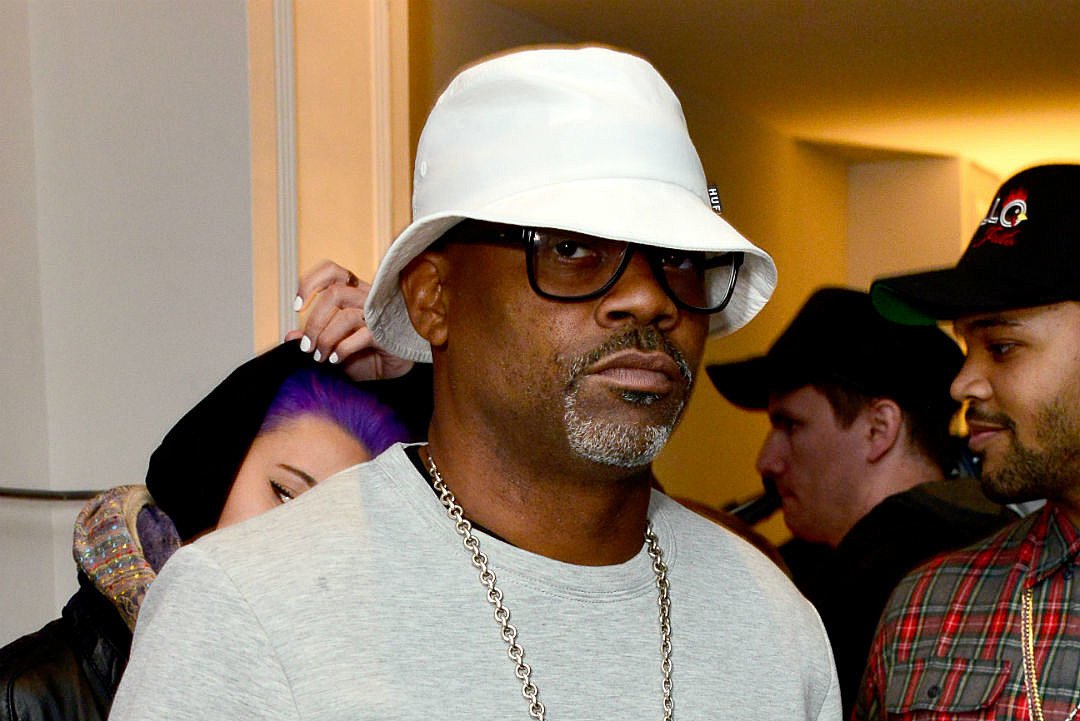 Image Source: xxlmag.com
As of now, the total net worth of Damon Dash is $10 Thousand.
Life is not fair to everyone but people who struggle succeed in life. Having a goal and working on it with dedication is important. Damon Dash is that one person who struggled in his life and eventually got success in it. From the beginning of his career, it is said that he was determined and hardworking.
Although Dash faced lots of ups and downs in his life, he kept trying. Today is a proud co-founder of Roc-A-Fella along with his partner Jay-Z. His two clothing lines were flourishing and sold at a fair price. He made a huge profit out of them.
Right now, Damon is facing some financial crises but with his hard work and determination to earn money he will surely find his way out of it.