Breaking Bad was an all-out success during its run from 2008 to 2013. That's why when the show's spinoff, 'Better Call Saul' was released back in 2015, people were wondering what type of show it's going to be. 
Jimmy McGill, better known by his business name Saul Goodman, had his moments during his time on 'Breaking Bad.' Played by Bob Odenkirk, the scheming lawyer was one of the more humorous characters in the tension-filled series.
With it's new show, people were wondering if it would have the same theme as 'Breaking Bad.' Some are leaning towards a goofier and more comedic byproduct of its predecessor. Well, after five fruitful seasons, we certainly know the answer to that.
'Better Call Saul' is a thrilling and plot-twisting show with its own unique taste and flavor for action. While the series still has connections with Walter White, co-creators Peter Gould and Vince Gilligan made sure to focus more on Saul Goodman. 
Jimmy McGill is the series' protagonist that has a unique characteristic to stand on his own.
The final sixth season will shed some more light on what's going to happen with the main characters. At the same time, the level of excitement and intense moments should also increase. With all that said, here are other details about 'Better Call Saul' that we know so far.
'Better Call Saul' Season 6: Cast of Characters
We already know that Bob Odenkirk will be reprising his role as Jimmy McGill, also known as Saul Goodman. However, we can also expect other familiar faces to be returning for the sixth and final season.
Jonathan Banks, who plays the fan favorite Mike Ehrmantraut, will also be back. Joining him will be Rhea Seehorn, who plays the role of Attorney Kim Wexler in the series. Fans can also expect Patrick Fabian's Howard Hamlin, Michael Mando's Nacho Varga, Giancarlo Esposito's Gus Fring, and Tony Dalton's Lalo Salamanca.
With all of these major characters returning for 'Better Call Saul' Season 6, many fans are excited for the upcoming release. However, they also can't help but wonder, how many more 'Breaking Bad' characters will make a cameo into the story? DEA agents Hank Schrader (Dean Norris) and Steve Gomez (Steven Michael Quezada) made an appearance in the previous season 5. Over its 2015-to-2020 run, 'Better Call Saul' has lured in plenty of other major and minor 'Breaking Bad' characters. That means you can expect a few more to pop up in the final season. 
'Better Call Saul' Season 6: Plot
So, with all the characters coming back and new faces making an appearance, what's going to happen in Season 6? Bob Odenkirk, who recently confirmed Season 6, also added that it's going to be "the best season of the series."
According to recent reports, 'Better Call Saul' Season 6 will have 13 episodes instead of 10. That means the series will end with 63 total episodes, which is one more than 'Breaking Bad.' In a recent interview with Entertainment Weekly, Peter Gould wants the viewers to keep asking questions.
He knows that the fans are thinking what does Saul Goodman deserve after all is said and done. "Don't just ask, 'what is going to happen to him?' But 'What would be the best ending to this story?'"
Many fans were wondering if Jimmy McGill/SaulGoodman deserves to die just like what happened to Walter White (Bryan Cranston). Some are also curious about whether or not he deserves love. Overall, people are asking, what would be the best ending to the show?
Peter Gould claimed that "the end for everybody is going to be death." However, he gives a teaser that it may not be the case for Jimmy McGill. 
There's also the case for Kim Wexler. Where is she and why did she disappear when Jimmy man was dealing with Walter White and Jesse Pinkman (Aaron Paul)? Gould told the media that fans would have to watch Season 6 to find out more.
'Better Call Saul' Season 6: Episodes
As said earlier, 'Better Call Saul' Season 6 will have 13 episodes. The upcoming season will wrap-up the series and close out the story with all the major questions finally getting answers.
The addition of these 13 episodes will put the entire 'Better Call Saul' series to 63 total episodes. To recap, 'Breaking Bad' only had 62 episodes, which already includes the Spin-off movie, 'El Camino.'
'Breaking Bad' had five seasons. The fifth season had 16 episodes which were split into two parts and aired in both 2012 and 2013. For 'Better Call Saul,' it seems that we will be getting the entire 13 episodes in one final season.
However, Peter Gould and the entire crew of the show will rely on AMC's decision. In a 2020 interview with the Holywood Reporter, he claims that "the possibility of splitting the season is up to what AMC decides."
"AMC knows what's right for them," he added. "If they feel that they want to break it up, that's going to be on the table."
'Better Call Saul' Season 6: Release Date
As with previous experiences with release dates, 'Better Call Saul' fans are used to long waiting. If we can recall, the fourth season aired in 2018. Season five wouldn't have its release until two years later in 2020. The Coronavirus pandemic also didn't help as production was forced to stop due to the rising global health crisis.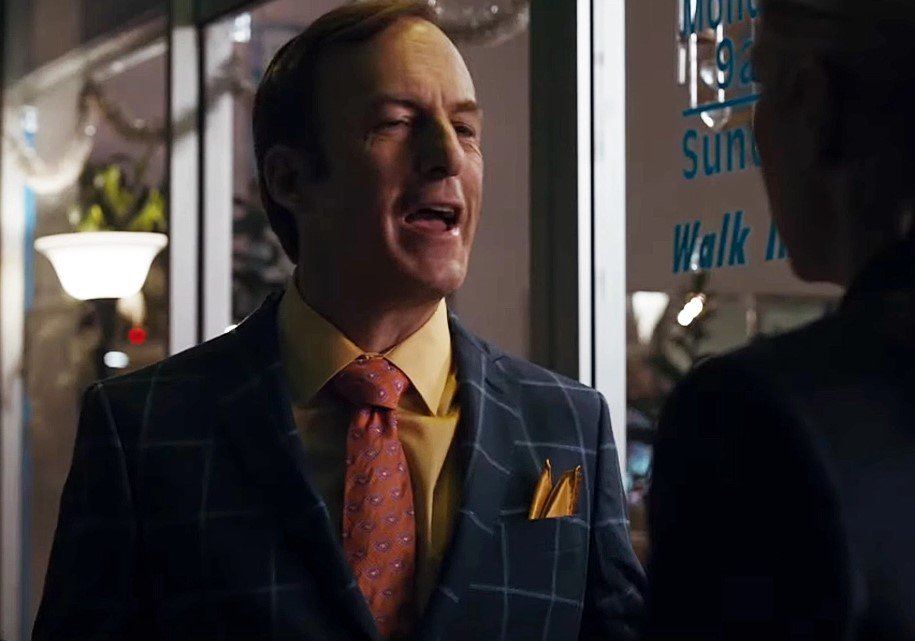 However, just this month, Bob Odenkirk broke some good news to the fans: the show will resume shooting and production in March 2021. In a recent interview with Deadline, Odenkirk is "excited for the fireworks" that is Season 6. 
"Our show has had a slow build up in the past few years," Oden said during the interview. "However, there's certainly exciting moments that will get super intense towards the end."
Right now, the exact release date for 'Better Call Saul' Season 6 is still up in the air. There were talks about a premiere at the end of 2021. A 2022 release date could also be a possibility. However, without confirmation from the crew and AMC, we'll just have to wait and see what they'll have in store for us.