Did you know that babies lose heat at a quicker pace than adults, which is why they need an additional layer of clothing in the winter?
Dressing your child in one more layer can help keep them protected from cold elements like snow and wind.
If you want to follow baby fashion trends for the fall and winter, there are many options to choose from.
Continue reading to discover how to dress a baby for the winter months to keep them warm and cozy!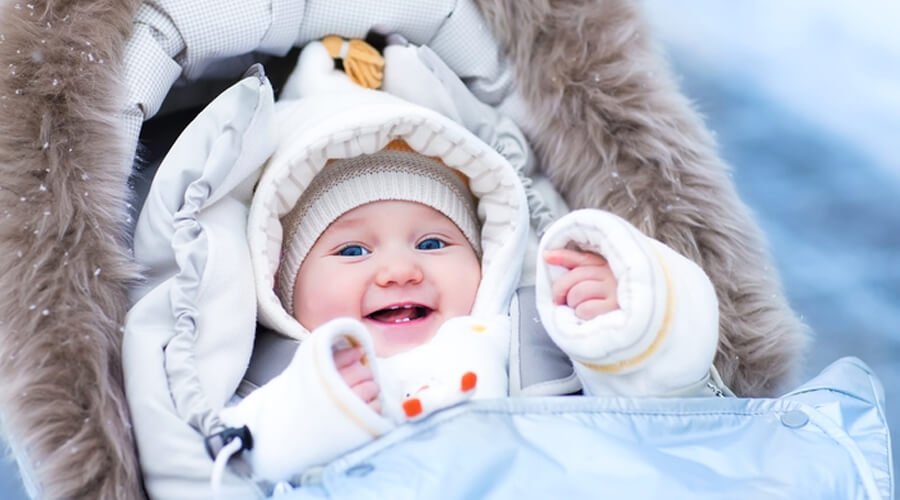 Long-Sleeve Flannels 
If you want to follow baby fashion trends while keeping them warm, you should consider stocking up on flannel options.
Long-sleeved flannels are perfect for the colder months because they can be paired with anything. You can find them in waffle print or solid material, depending on your preferences. When you put your baby in flannel clothes, make sure that you monitor their temperature, espeically if they are in the sun.
When flannel is layered with other clothing, like jackets, it can become too warm since it traps in the heat.
Snowsuits
Newborn fashion often includes onesies and mittens, but you should also consider snowsuits.
If you want to be able to let your child play in the snow and go on winter walks, you won't regret buying a snowsuit. Depending on the style you choose, you can get a snowsuit that covers them from head to toe or one that wears like suspenders.
When you plan to take the baby out in the snow, make sure you put a flannel shirt on underneath their snowsuit to help regulate their temperature.
Headwraps & Hats 
Headwraps and hats are major fashion pieces for babies this year.
Headwraps are perfect for your baby at any time of the year but are the most beneficial in the winter.
Look for hats and headwraps that are made of soft and warm materials to keep their little noggin cozy. Knit hats look adorable on babies and provide more protection from the cold than cotton hats provide.
Fleece-Lined Leggings 
Did you know that clothing companies make leggings for children that are lined with fleece?
Fleece-lined leggings are perfect for the colder months because they aren't as intense as snowsuits. However, they provide more warmth than a normal pair of leggings. Fleece-lined leggings are perfect for outfits because you can't tell that they are thicker until they get removed.
Leggings like this can be paired with sweaters, onesies, and other cute outfits.
The Best Baby Fashion for Winter 
When it comes to cold winter months, you shouldn't have to sacrifice baby fashion outfits.
Keeping your baby warm and cute can easily get accomplished if you know what you are looking for. Headwraps, flannel clothing, and leggings can keep your child cozy and comfortable. The best part about cozy clothes is that they can get layered up and won't irritate your baby's skin.
Don't be afraid to layer your baby up, this way if they get overheated, you can remove a few layers.
Be sure to check out our blog for more articles about newborn fashion and keeping your little one warm!