Brand marketing and social media are often said in the same breath these days. Social media usage is only growing, which means an ever-widening audience to share your brand. There are a whopping 3.78 billion social media users worldwide in 2021, with a jump to 3.60 billion in 2020 alone. We've gathered eight tips to help you create a better brand utilizing social media.
1. Determining Your Target Audience
A target audience is a specifically identifiable group of people you want to connect with to share your brand's social media content. Compiling customer data helps gain insight into building your brand's target audience.
Whether you have an existing customer base or you're building your brand, research other goods or services identifiable with yours. These data points help determine a demographic:
Age range
Income bracket
Occupation
Location
Spending patterns
Interests
Specific needs
2. What Social Media Platforms Does Your Intended Target Audience Use Most?
Now that you've figured out who your target audience is, what social media platforms do your consumers use? For example, male users between the ages of 25 and 34 are the most significant Facebook users. Do you prefer a single company-wide account on a social network, or do you want multiple accounts, each targeted at a niche audience?
In addition, if you have the time and resources, set up several YouTube channels, each with its niche audience.
3. Figuring Out The Right Time To Post Your Brand's Content
Most social networks use algorithms to filter the results they show specific audiences. Meaning, that if you post at a time when your target audience is not online, they'll miss your content. There are varying opinions on the best times to make them. We have previously seen articles giving the best times to post on Instagram, Facebook, and TikTok. Social media platforms also contain scheduling tools to help you.
4. Utilize Groups or Channels To Market Your Brand
Engage with your target audience by creating communities. Facebook has its groups and pages, YouTube has channels, and Instagram has stories. Create interactive posts and ask questions in a quiz or poll format. Quizzes are fun, and they actively collect user's views and opinions.
Run sales and promote new goods or services by having a give-away. Make posts about current events in the news but stay away from politics, race, and religion unless it's tied to your brand.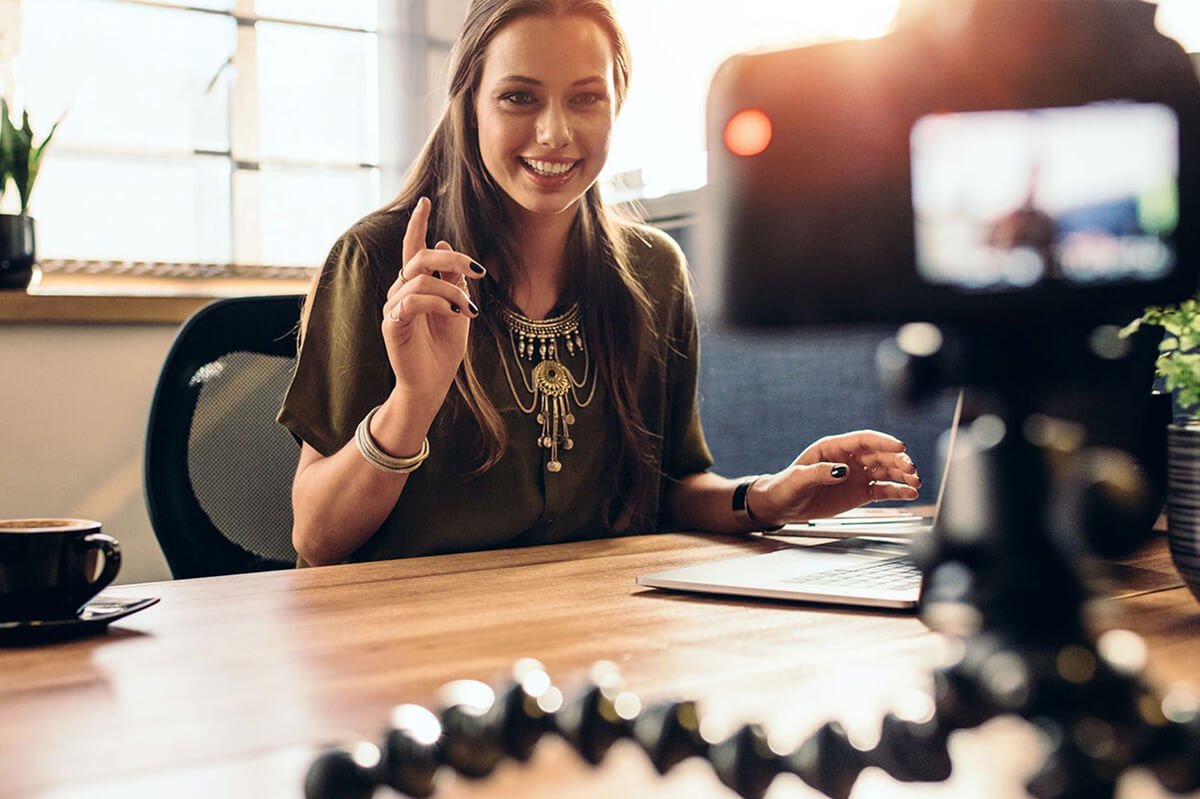 5. Be Sure To Promote Your Social Channels
Everywhere you look online, you see buttons featuring logos for social media platforms. These buttons are a great way to drive audiences to your brand's social media and website in a one-click fashion.
However, ensure you provide links across all marketing materials like flyers, banners, pamphlets, and business cards.
6. Keep Personal Views And Taste Out Of Your Brand's Social Media Content
On our personal social media pages, we post material of interest to our friends and followers. However, keep in mind what stirs your soul and moves you to share something that might not interest your brand's target audience. And, in some cases, even offend some of your brand's audience.
7. Hire An Influencer To Help Get Your Brands Word Out
The benefits of hiring influencers and engaging in influencer marketing are many. The opportunity to widen your reach to a new audience interested in your goods or services alone is worth its weight in gold. Influencers direct their followers to your social site's content. Brands worldwide see value in the influencer marketing industry. In 2021, brands are expected to increase their influencer marketing budgets exponentially.
However, if managing your influencers seems daunting, companies can assists with your influencer relationships, including contracts and payment. Impact's platform takes on the task of tracking influencers according to the value they bring to your brand, measures their ability to impact sales, and how much the influencer optimizes your marketing campaigns, so you don't have to.