In 2022, let's wear what feels good. Let's also do our best to look as fashionable as possible. There are some great trends this year, so consider incorporating the following trends into your closet for a stylish year like no other.
Ankle pants
The sleekness offered by women's ankle pants is truly something of wonder. They add style and chicness to any occasion and can be highly flattering on many body types.
From tight-fitting jeggings to looser-fitting slacks, ankle pants come in all shapes and sizes with one thing remaining the same: where they end. If there's one word to describe the way that ankle pants make you look, it's sharp. If you want to feel put-together while equally sporting fun fashion, this is the way to go in 2022.
Platform shoes
While some of us who were young teenagers in the 90s may remember platforms, Gen-Z may not. You wouldn't remember what it was like to look for the perfect pair of platform shoes, both boots and sandals. Now, it's time for trends to repeat themselves, and platform shoes are all in. Just ask your personal stylist.
If there's any good news in the return of this kind of shoe, it's that for us short ladies, we finally have permission to be comfortable while also gaining some inches. Now, that is something to celebrate!
Head scarves
Head scarves are these days, and they allow you to add pizzazz to any outfit in a subtle way. From wearing them around a ponytail to using them to cover your hair, there are many ways that head scarves add style to outfits, so take time to look in your favorite fashion magazine to find the style that is right for you.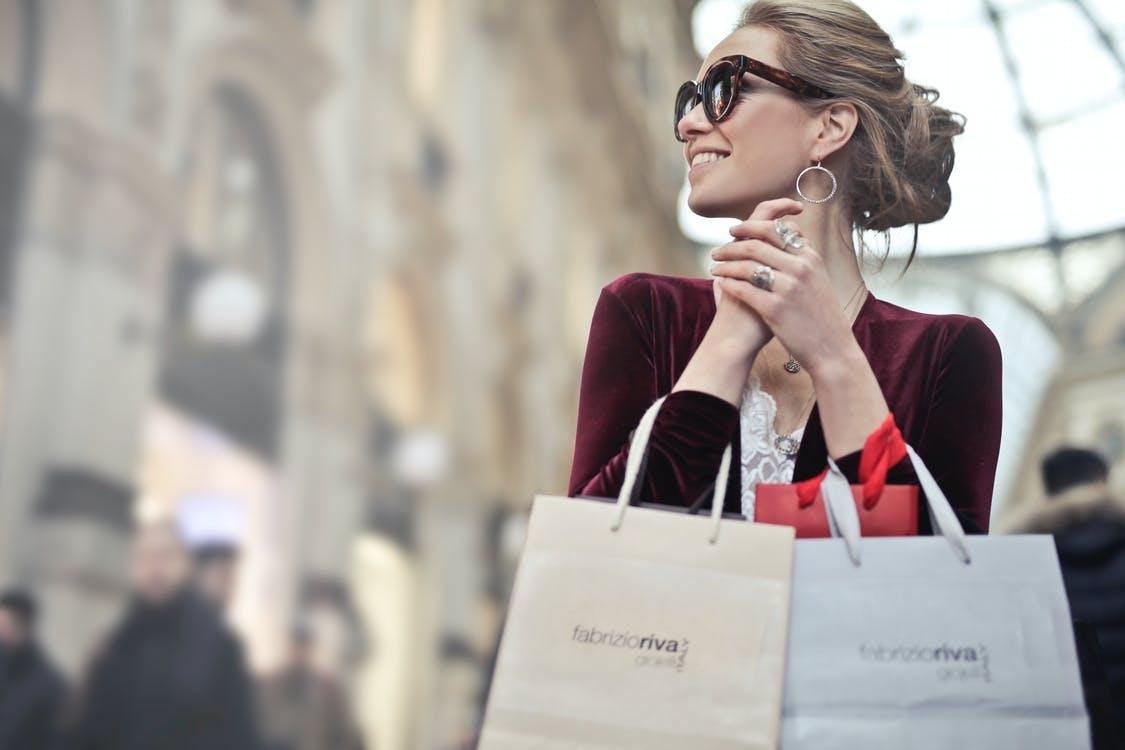 Crop tops
With the warm weather comes a time when you can shine in crop tops. Better yet, make those crop tops crochet crop tops, and what a look you'll have. Keep it cool by baring your midriff. It doesn't matter if you want to do more ab workouts, anyone can wear a crop top and enjoy it if they want to.
While you may not want to wear a crop top to the office party, you can be sure to show off your slamming body during your downtime. We only live once, make sure you're wearing the crop tops that you love. Check out a fashion app for style recommendations that showcase the best ways to wear this fun style.
Coastal grandmother
There's a look that is relaxed yet "rich." Coastal grandmother may have once been reserved for, well, coastal grandmothers, but we're stealing these ladies' looks, and there's not much they can do about it.
At least you and your grandmother can rock the same pants and button-down shirts now as you feel relaxed and bougie at the same time. Light makeup and hair loose, and you have a chill yet stylish look you can enjoy anywhere.
In Conclusion
The latest fashion trends can be a lot of fun. While you may give them a go and find they're not for you, it's still fun to experience a new look every now and then. Try out crop tops and if they're not for you, maybe the comfort and modesty provided by coastal grandma looks could be the perfect fit.
Style is a personal thing, so as you browse fashion trends, always choose what feels perfectly right for you. When in doubt, ask an image consultant to help you find the right trends for you and your lifestyle, so that you're always ready to look amazing.