As the summer season approaches, perfume longevity becomes an issue. The heat makes the fragrance fade away with ease. Similarly, when winter comes, your scent may not last for even the time it takes to get to the office. Yet, you might think of someone who always smells great and make everyone's heads turn. So, what is the secret? Which type of perfume lasts the longest?
When a fragrance lasts for a long time and projects well, frag heads call it "a beast." In this brief article, you will find out about some of the most long-lasting beasts on the market. In 2021, facial masks made it harder to smell your favorite scent. But you can still enjoy a glorious waft every now and then if you spray the juice on your neck. Beasts, on the other hand, are something else.
Quality and Brand reputation: Do these matter?
You may have come across many schools of thought about perfumery. For example, can a prestigious brand like Penhaligon's make a short-lasting perfume on purpose?
If you came across niche brands like Byredo, you would expect a perfume you pay twice or thrice the price to last forever. But some of them are short-lived masterpieces.
For instance, L'Artisan Parfumeur mainly produces high-quality scents with pure essential oils in them. As a result, most of their creations are gone in two hours. This does not mean their perfumes are less worthy of other niche perfumes. But for some people, the term "quality" includes longevity.
If you know Creed, you may have heard of Aventus. In this case, you have a best-seller with surprising performance and versatility. Yet, you would have to use it correctly to get the most out of it. If you search for superior quality and eternal longevity, make sure to follow the best practices for wearing such a praise-worthy smell. Click here to investigate how you can get your money worth from every droplet you spray.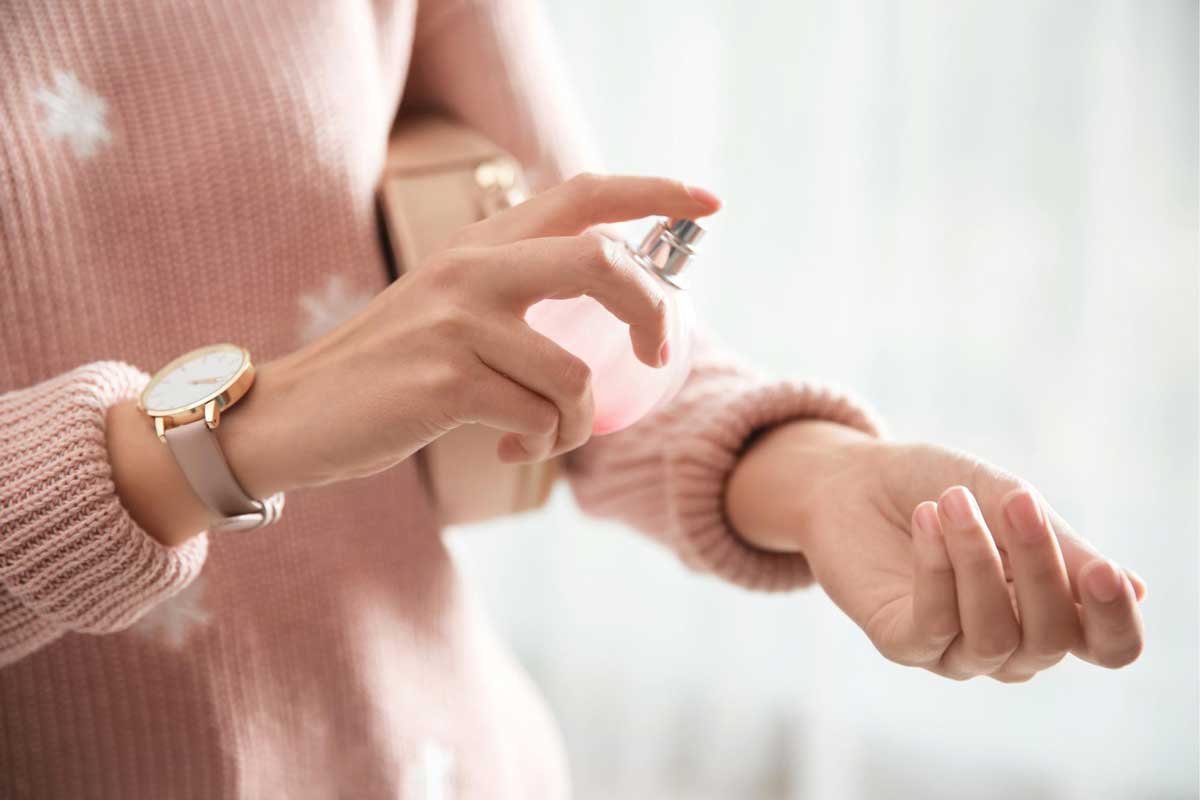 Olfactory families and longevity
When a perfumer creates a scent, he or she follows a precise method. Depending on the perfumer's training, the scent composition may fall under one or more categories. For example, you could describe a fragrance with a strong smell of citrus fruit as a Fougère or a Citrus Aromatic scent.
An olfactory family can give you a hint about longevity. When comparing perfumes, you can read about the ingredient to gauge which type of perfume lasts the longest. From fleeting to long-lasting families, here is a list to give you an idea of perfume longevity based on their families:
Citrus (citron, orange, lemon, bergamot,etc.)
Fougère (lavender, geranium, rosematy, etc.)
Floral (rose, tuberose, jasmine, peony, etc.)
Woody (balsamic notes, cedar, vetiver, rosewood, etc.)
Chypre (woody and leatherish notes, oakmoss, musk, patchouli, etc.)
Oriental (amber, oud, spices, tobacco, resin, olibanum, etc.)
Leather (leather, incense, Cashmeran, soil, etc.)
Which type of perfume lasts the longest all year round?
If you are looking for an all-in-one solution, you should turn to mainstream fragrances. After all, they are well-known scents that people like because they last for three to eight hours.
On average, most of these fragrances are mid-range perfumes from popular brands like Chanel and Dior. But you can also find cheapies that copy the most popular smells. Although dupes do not come with the same longevity, they might be a cheaper option for you to consider.
Long-lasting perfumes for men
Men can choose classic fragrances like Bentley Intense. In actuality, this scent works best during the cold seasons. But you can use it all year round. Usually, it lasts for more than ten hours. Of course, it is a night fragrance you should avoid using during the hot summer days. This cheapie is a boozy, sweet scent for a mature man or young businessman.
Other long-lasting fragrances men can enjoy every day of the year include:
Acqua di Sale by Profumum Roma, a marine, aromaic composition for day wear
Dior Homme by Christian Dior, with a powdery iris note that makes it unique
Baccarat Rouge 540 by Maison Francis Kurkdjian, which contains ambergris
Aramis by Aramis, one of the classic woody chypre frangrances since 1966
Amouage Epic Man by Amouage, the perfect manly scent for formal gatherings and events
Long-lasting fragrances for women
Women have many long-lasting fragrances to choose from. For example, Allure (Eau de Parfum) by Chanel is the men's equivalent of Bentley Intense. Even though the price point difference sticks out, Allure is a scent you can use mainly during winter, but also spray every day or night of the year sparingly.
Women should look at the following products for inspiration:
Miss Dior, a patchouli bomb that comes with a lot of flankers for different occasions
Coco Noir, an amber woody scent you can use during a chill day
Flowerbomb by Viktor&Rolf is a floral perfume that lasts for almost twelve hours
Intense Cafe by Montale which has a gorgeous rose note you can enjoy even on a windy day
Noir de Noir by Tom Ford is a beautiful woody, rich oriental fragrance, also pretty powerful and pungent
Aura Mugler by Mugler is one of the few long-lasting green scents and has a characteristic rhubarb leaf note
The problem of reformulated perfumes
Today, some of the historical beasts are weaker than they were before. Manufacturers and perfume houses reformulate their products periodically. Of course, you cannot make the same fragrance year after year. Given the limited amount and quality of some raw materials, some gems are bound to disappear. But most formulas survive. Even though the people in charge simplify or change the original blend to cut corners and increase the profits.
For example, Oud Ispahan by Christian Dior is a majestic oud fragrance. But the current formula is the shadow of its past blazing glory. Most of the 80ies and 90ies powerhouses are now meek representations like Drakkar Noir by Guy Laroche or Opium by Yves Saint Laurent. Sometimes, they still last many hours. But they do not project as much as they used to. So, check the batch code of the perfume you want to buy any time you can before buying one of the earlier masterpieces.