Camping is a wonderful way to enjoy and explore the great outdoors. From nearby campsites to more remote areas that will require you to trek to the site, camping is often seen as a relaxing and serene activity. While very common in spring and summer, camping during the autumn months can be equally as enjoyable. The temperatures are a little cooler, especially at night, which can make for a more comfortable experience. Not only that, but thanks to all the changing colours in the foliage, it can be one of the most scenic times of year to explore the outdoors.
If you've decided to go on your first autumn camping trip, there is a list of essentials you'll want to pack. These will ensure that your trip is nothing less than a huge success.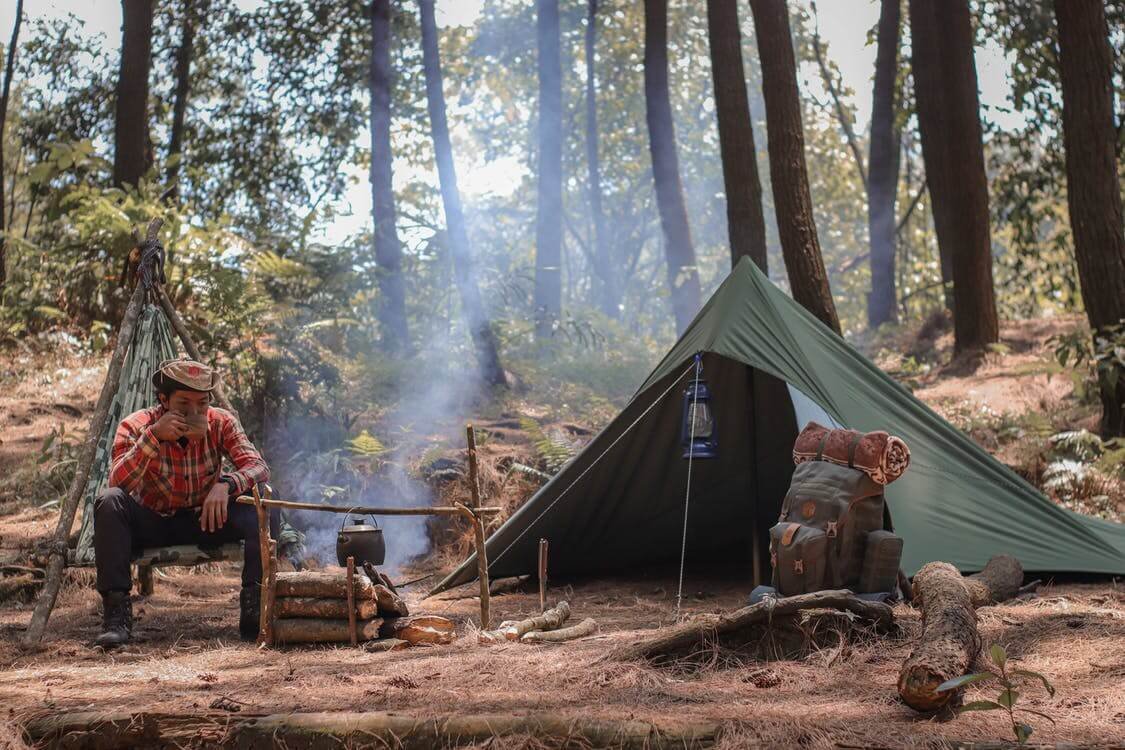 An Autumn-Appropriate Tent
The first thing to consider is the tent you will be sleeping in. Camping in the autumn is quite different from the middle of summer, so the tent you use needs to reflect that fact. If autumn camping will become a typical activity for you, it's probably best to invest in a tent that is good for three seasons (spring, summer and fall). This will give you the most bang for your buck in that it will cover all weather conditions and temperatures. Experienced campers also tend to pack a large tarp to put over the tent, just to ensure it stays dry.
A Warm Sleeping Bag
Because it's autumn, you can expect the evenings to be chilly and, unfortunately, rain isn't out of the question this time of year, which makes it feel damp. Packing a warm sleeping bag is essential. The good news is that technology has improved drastically with sleeping bags so they are extremely lightweight nowadays. They pack up very small and tight and yet offer excellent insulation and warmth. You may also wish to pack a sleeping pad or cot so that it cushions the ground and adds that extra bit of insulation. It wouldn't hurt to also pack a blanket just in case.
A Variety of Light Sources
Because you will be camping overnight, you will need to think about light sources. Although a campfire can provide some light, that certainly can't be the only source you rely on. When packing a light source, you will likely want more than one type. Typically, campers will pack battery-operated lanterns (for inside and outside their tent), flashlights and even hanging lights.
Besides the type of light, you should also be mindful of the colour temperature, or the colour of the light. Cool and neutral light sources will provide the greatest level of light, which is perfect for nights at a campsite. Neutral lights are a bit softer so they can be perfect for a flashlight, and cool lights are brighter, which means they do a better job of illuminating your surroundings and are ideal for lanterns.
Finally, you want to choose lights that are easy to pack and lightweight so they don't add a lot of extra bulk to your camping gear.
Clothing Layers Are the Smartest Approach
In terms of the clothing that you should bring with you, think in terms of layers. Because an autumn day can range in temperature a fair amount, you want to be sure you've got enough layers to keep warm and dry, yet they can be removed if it starts to warm up. Base layers such as thermal socks, underwear and an undershirt are all handy. Be sure to also pack a waterproof layer that includes a raincoat or poncho and rain boots.
Another expert tip is to pack a winter hat and gloves, as you just never know how cool it will dip at night. If it's windy it can make it feel much colder.
Understand Meals Can Take Longer to Cook
Because the outside air temperature is cooler at this time of year, you also need to expect your meals to take longer to cook on the grill or the camping stove. For that reason, it's wise to bring extra fuel, as you will go through more than you would on a hot summer day.
Opt for Hot Beverages
Any experienced camper will tell you that the beverage of choice during a camping getaway in the fall is anything hot, so take that piece of advice and use it when packing. Things such as coffee, tea and hot chocolate will hit the spot. The best way to enjoy a hot beverage is in an insulated reusable mug that you can wash and re-use for the entire duration of the trip. Some of these mugs can keep beverages warm for up to eight hours.
This list of essentials covers many of the things you'll want to pack and be mindful of for your first autumn camping trip. Being prepared means your trip is more likely to be a huge success.