Are you excited about the latest fashion releases this spring, 2021? Then, you are not alone!
Spring 2021 introduces clothing that is exuberant, beautiful, and functional. While accessories are not that reasonably necessary this season as it promotes freedom, logic, and functionality, you still want them to be part of your fashion statement. So, it makes to have wraps, bags, hats, and shoes this spring. You can found more info in Just Elegance clothing shop.
For your feet, you will love the gigantic boots from Paco Rabanne and Rick Owens or the silly yet soft slippers from Balenciaga and Molly Goddard. As for your bags, you might like to consider the homespun knotted sacs from Valentino and Simone Rocha.
If you want some fashionable touch to your phone cases, you can find fuss-free and slim ones from Coach and Versace. When it comes to face masks, Anna Sui and Collina Strada have plenty to offer.
If you are still unsure which accessories you should have this spring, check out the following ideas:
This year's most popular shoes are not sneakers, sandals, pumps, or stilettos, but slipper shoes. Top brands such as Ugg, Crocs, and Birkenstocks provide ant-fashion footwear this spring 2021.
Ugg and Molly Goddard have a special collaboration for the shaggy slip-on, while Balenciaga Demna Gvasalia adds some kitten heels to the slipper slides.
Straw Bags and Market Totes
Spring 2021 promotes the best carryall accessories that are handmade and humble. Valentino's Pierpaolo Piccioli creates a shoulder bag that highlights macrame leather. Anne Sui introduces a knit bags made from recycled cotton T-shirts.
If you are love DIY fashion items, you can create your own versions of The Row and Christian Dior's woven totes.
Face masks are now entering the fashion industry. So, it's no surprise why they are also part of spring fashion releases. Top designers are putting their creative touch on these must-have items. Many face masks with fashionable touch are made from coordinating materials with additional flourishes, such as bows, chains, and filters.
Spring 2021 introduces you to sandals with a lift. This footwear is somewhere between a flatform and a chopine, which are walkable and provocative. Altuzzara also creates their espadrille for this season. If you are a fan of Erdem, you will find sandals that come in olive satin and snakeskin to create a vampish or demure look.
Harnesses, Belts, and Bags
You can shop for a tool belt combo and chest rig to update your handbag averse. You can even consider it as your carryall garment with functional pouches designed for almost everything, from lighter to phone. Kenzo creates a slouchy waist belt made from seafoam, while Marine Serre brings a full body harness.
Your spring outfit is never complete without Vogue sunglasses. The latest line of Vogue eyewear has a perfect blend of elegant style and street ease. Plus, you will love the bold modern solutions with festive splendor, everyday comfort, and retro vibe.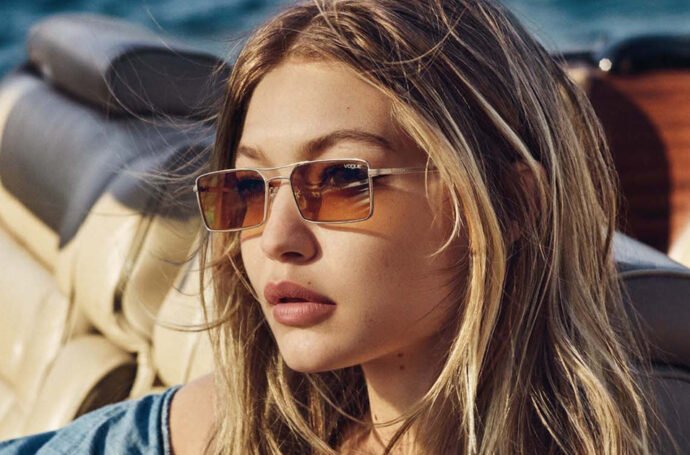 Final Thoughts
Spring 2021 latest releases explore innovations while pushing boundaries while not leaving the classic traditional designs. Plus, they promote functionality and liberty!