Anthony J. Mahavoric, known as Tony Robbins, is one of the renowned personalities in motivational speaking. He has a net worth of $600 million. To understand how he got to the top among many motivational speakers and how he gained his net worth, please read to the end!
Personal Details
Net Worth: $600 Million
Full Name: Anthony J, Mahovoric
Nickname: Tony Robbins
Date of Birth: 29th February 1960
Place of Birth: North Hollywood, California
Age: 61
Occupation: Author, Actor, Motivational Speaking
Wife: Becky Robbins, Liz Acosta
Children: 4
The Early Life and Education of Tony Robbins
Tony Robbins was born as a firstborn in three on 29th February 1960 in North Hollywood, California. His parents divorced when he was only seven years old and when he was 12, his mother married Jim Robbins, who adopted him.
He never had a stable childhood life as he faced a chaotic and abusive life. Tony Robbins narrates his mother could chase him out of the house using a knife and even force a liquid soap down his throat. This hard life moved him when he was 17 to leave his home and worked as a handyman during his high school time to pay his fees and support his siblings. He never attended any college as he worked as a janitor to defend himself after running away from home.
While conversing with his landlord on someday, Tony Robbins asked him how he became successful. The Landlord explained to him that he gained the life ideas through a seminar he attended by Rohn, one of the famous motivational speakers.
In a quest to change his life, he opted to attend one of Rohn's seminars that could cost him $35. Since he earned $40 a week, he sacrificed his week's earnings to pay for the seminar.
The Career Highlights of Tony Robbins
After attending the seminar, he was captivated by Rohn's credentials. He gave personal development speeches to executives at Standard Oil, one of the oil companies started by John Rockefeller. Tony Robbins found the seminar interesting and was keen to learn more.
He gathered courage and approached Rohn immediately when the seminar was over and requested to become his student, which Rohn agreed on. After attending numerous conferences and learning directly from Rohn, he became an avid reader of psychology and learned many behavioral psychology theories.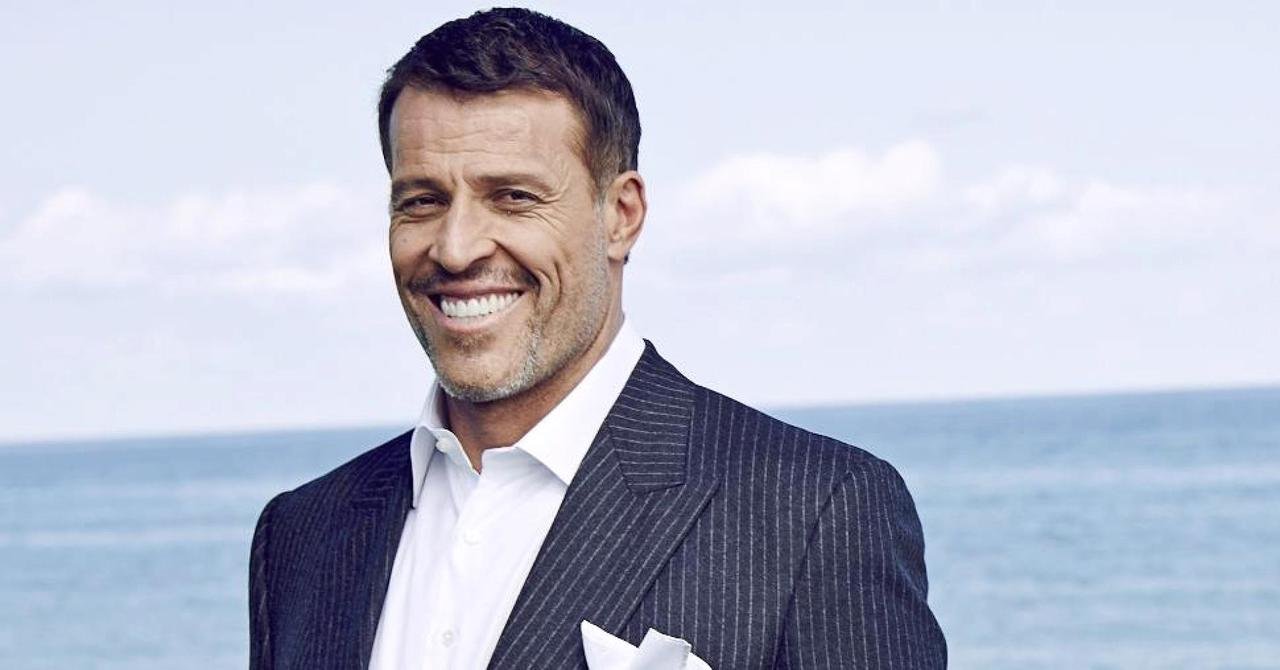 At this point, Tony Robbins met with John Grinder, whom they became business partners who both taught Neurolinguistics Programming, and Tony Robbins further taught Ericksonian Hypnosis.
In 1988, Tony Robbins launched his first infomercial intending to sell his Personal Power self-help audiotapes.  He began his live seminars in 1997 through the Leadership Academy seminar, which is currently on a seminar circuit being sponsored by the Learning Annex. He has so far attracted over four million people who have attended his live seminars.
More Details of Tony
He has built his business prowess and a business mastery seminar. He teaches business owners various strategies and resources they can employ to have their business grow. In his endeavors at different seminars, he has had an opportunity to interact with famous personalities, including Bill Clinton, Nelson Mandela, Oprah, Hugh Jackman, and DiCaprio.
He has also achieved writing over six books in his career. Unlimited Power is his first book, whose publication was in 1986. This book later became a national bestselling book. He has also authored great books, including;
Awaken the Giant Within (1991)

Notes From a Friend

MONEY Master the Game (2014)

Giant steps: Small Changes to Make a Big Difference (1994)

Unshakeable: Your Financial Freedom Playbook (2017)
He has also written other books that he believes will change people's mindsets. He always believes that if individuals change their minds, they can definitely change their life.
In 2016, he also launched the Tony Robbins podcast. This podcast's first season primarily focused on how small-medium-sized businesses can gain an advantage over their market. His podcast has gained a lot of following and has been given 5-star ratings on Apple Podcasts and has been downloaded by millions of people worldwide.
The Personal Life of Tonny Robbins
Tony Robbins married Becky Robbins in the year 1984. They never had children together, but Tony Robbins adopted Becky's three kids from her former marriage. Tony Robbins realized later that he had sired a child with another woman named Liz Acosta. They called that son Jairek Robbins.
Tony Robbins' Net Worth
As of the year 2021, his net worth is at $600 million. He resides in a $25 million Mansion located in Manalapan, Florida.
Seminars and selling his books are excellent sources for his net worth.