If you're looking for some new ways to practice self-care, you've come to the right place! From weighted blankets to calming candles, we've rounded up the best self-care products to help you relax and pamper yourself. Keep reading to find out the best self-care products you should try.
Kintsugi Luxury Haircare Products
Kintsugi offers a luxurious line of hair care products that are designed to repair and restore damaged hair. Infused with natural ingredients like argan oil and honey, Kintsugi hair products nourish and strengthen hair, leaving it looking and feeling healthier. The unique blend of ingredients used in Kintsugi hair products is designed to promote hair growth and protect hair from damage caused by heat styling and environmental stressors.
What sets Kintsugi apart from other haircare brands is its commitment to sustainability. Kintsugi uses eco-friendly packaging and sources its ingredients from sustainable and ethical suppliers. By using Kintsugi hair products, not only are you taking care of your hair, but you're also supporting a brand that values sustainability and ethical practices. Give Kintsugi hair products a try and experience the difference in your hair's health and appearance.
Murder Mystery Subscription Boxes
If you're looking for a unique and engaging way to take care of yourself, consider trying murder mystery games from Hunt A Killer. These subscription boxes provide all the clues and tools you need to solve a murder mystery from the comfort of your own home. Not only do these games provide a fun and entertaining way to spend your time, but they also challenge your problem-solving skills and offer a sense of accomplishment when you solve a mystery.
Unlike other self-care products that may only provide temporary relief from stress, murder mystery boxes from Hunt A Killer offer a more long-lasting and immersive experience. You can take your time and enjoy the game at your own pace, allowing yourself to fully engage and escape from the stresses of daily life. Whether you're a fan of true crime or just looking for a new and exciting way to unwind, murder mystery subscription boxes are definitely worth trying.
Calming Candles
Calming candles are one of the best self-care products you should try. These candles are specially designed to promote relaxation and reduce stress, making them perfect for a cozy night in or a long bath after a stressful day. With scents like lavender, chamomile, and vanilla, calming candles create a soothing atmosphere and can help improve mood and overall well-being.
In addition to their calming benefits, many calming candles are made with natural and eco-friendly ingredients, such as soy wax and essential oils. This makes them a sustainable and environmentally-conscious self-care option. With their relaxing scents and sustainable qualities, calming candles are a must-have self-care product for anyone looking to reduce stress and promote a sense of calm in their daily life.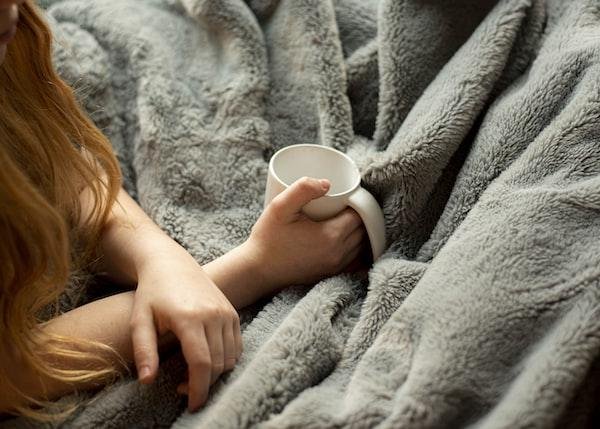 Weighted Blankets
Weighted blankets have become increasingly popular in recent years for their calming and stress-relieving benefits. These blankets are designed to be heavier than traditional blankets, providing deep pressure stimulation that can help reduce anxiety and promote relaxation. Weighted blankets are available in a variety of sizes and weights to suit individual needs, and can be made with a variety of materials, including cotton, bamboo, and microfiber. Using a weighted blanket can provide a sense of comfort and security, making it one of the best self-care products you should try.
The benefits of using a weighted blanket extend beyond just relaxation and stress relief. Some studies suggest that using a weighted blanket may help improve sleep quality by promoting deeper sleep and reducing disruptions. Weighted blankets can also be helpful for individuals with conditions such as ADHD, autism, and sensory processing disorder by providing sensory input and promoting a sense of calm.
Overall, self-care is an essential practice to maintain good physical and mental health. The best self-care products can help people achieve a healthy balance of body and mind, allowing them to be their best selves. With the right self-care products, people can prioritize their own well-being and become well-rounded individuals.