Crime drama shows have been very popular among the viewers with strong story plots, twists, suspense, and so much to watch. One such big example is Stumptown. The crime drama series airs on ABC network. What seems surprising is even before its release, the show had created buzz just after its declaration. 
For your information, Stumptown is an adapted TV version from the American comic book series of the same name. It is written by Greg Rucka and illustrated by Matthew Southworth. One of the main reasons behind its early popularity is the hype created by the American Broadcasting Company even before it started airing on the network. Posters, clips, and advertisements added more publicity to Stumptown's premiere on the cable network. But there is one more big reason we are missing out. 
Any guesses what I am pointing to? Okay, let me give you a hint, she is an actress who had a mainstream role in a popular American sitcom How I Met Your Mother. Yes, she is Cobie Smulders. She is again playing the lead role in this crime drama series. 
Hence, it is obvious to have great expectations in its first season. Now call it a Cobie effect, Stumptown lived up to its expectations. Now that season 1 has ended, viewers will of course be eager to wait for the second installment of this crime drama series. It is said that the renewal of the second season had been planned for May 2020. But in September, came an announcement about the cancelation of the series renewal after the first season. 
It all happened due to the global pandemic wave of COVID-19 that prompted the production delays. It was then understood that the new season would not stream before April 2021. And in September 2020, came news about ABC Studios planning to sell the Stumptown series to some other network or a streaming site. So is it an indication that the second season is not happening? Let's find out all in this article. 
Show Details
| | |
| --- | --- |
| TV Series: | Stumptown |
| Genre: | Crime drama |
| Created by: | Jason Richman |
| Based on: | Stumptown by Greg Rucka, Matthew Southworth, & Justin Greenwood |
| Place Of Origin: | United States |
| Star cast: | Cobie Smulders, Jake Johnson, Tantoo Cardinal, Cole Sibus, & others |
| Original language: | English |
| Number of seasons: | 1 |
| Number of episodes: | 18 |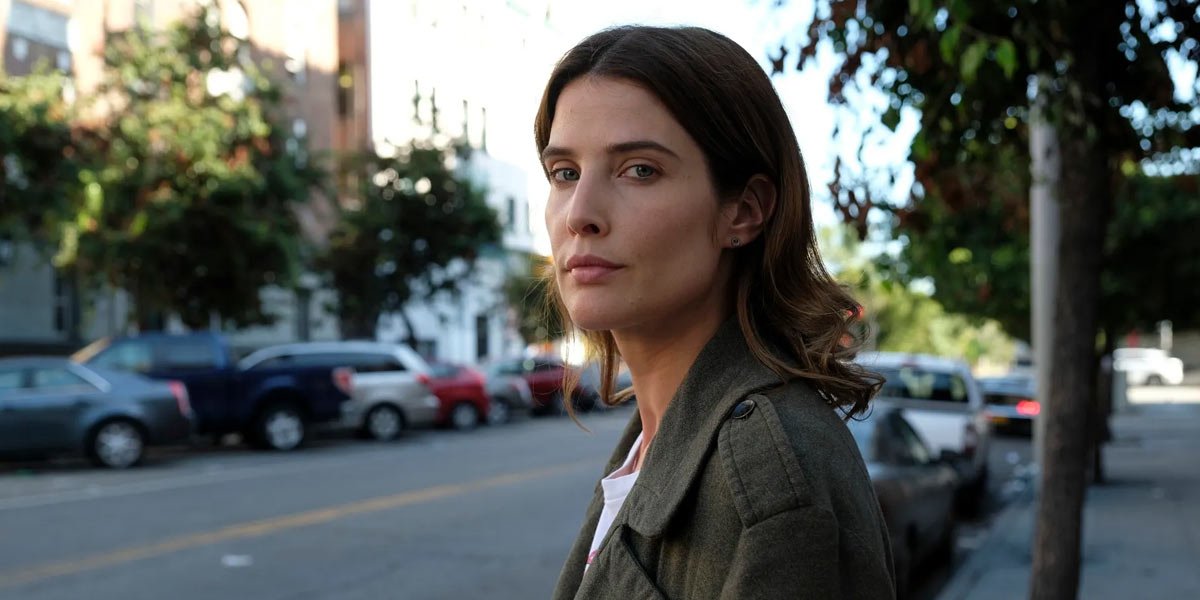 Story plot
Like most television series, which are adapted from original novels and books, the story of Stumptown is also adapted from the real American comic series of a similar name. It revolves around a female character named Dex Parious. She is a military veteran who has the big responsibility of caring for her brother Ansel. 
The filming of the series is done in Portland. You might be unaware of the fact that Stumptown is the nickname of this largest city in the U.S. state of Oregon. Coming back to the story, she is suffering from post-traumatic stress disorder, at the time when she was serving in military intelligence as a Marine in Afghanistan. 
It all happens when due to an explosion, Dex's ex-lover and college sweetheart gets killed. She too suffers from injuries because of the explosion. Dex now carries a big burden of gambling debts and is not in the state of working in a fixed job. Hence, she opts to become an investigator that would make her solve the issues and where there is no involvement of the police. 
She is helped by Miles Hoffman, a Detective by profession, who brings problems to her. Besides this, Dex's burden also gets lightened when her younger brother is employed in a bar by Grey McConnel. He is a bar owner and a very good friend of Dex. He morally supports her. 
In the first season of Stumptown, Dex handles a case of a girl who went missing, nabs a fugitive prisoner facing capital punishment, tracking down a threatening stalker, helping a writer in his struggle to establish himself. So in the second season viewers will want to see Dex taking more criminal cases and solving them. 
Briefing 2 main casts of Stumptown
Cobie Smulders
Cobie Smulders plays the mainstream role of Dex Parious in the Stumptown crime drama show. She got popular with the American sitcom How I Met Your Mother and several top-rated films like Avengers series as S.H.I.E.L.D agent Maria Hill, and others including Spiderman: Far From Home, Jack Reacher, They Came Together, Walking Tall, Escape, Safe Haven, The Lego Movie, Killing Gunther, and Cicada. 
Other than Stumptown and How I Met Your Mother, Cobie has done diverse roles in other television series like Special Unit 2, Smallville, What If…?, How To Make It In America, Friends From College, The Simpsons, and the latest one Impeachment: American Crime Story in 2021. Cobie is the recipient of the EWwy Award for How I Met Your Mother as Best Supporting Actress – Comedy. 
Michael Ealy
Michael Ealy plays the role of Detective Miles Hoffman in Stumptown. He is the one who helps Dex in bringing crime-related cases to the Portland Police Bureau. Michael was born in America in 1973 on 3rd August. The American actor is known for his terrific performances in some of his top films like Think Like A Man (both 1st and sequel), The Intruder, Fast & Furious 2, About Last Night, Takers, and Really Love. Other than the crime drama series Stumptown, Michael has also appeared in multiple TV shows like Law & Order, Sleeper Cell, Common Law, and Westworld. 
When to expect the second season of Stumptown?
Stumptown has put a positive impression on viewers who have really loved this crime-drama show since its first season. And now if you are hoping for the next second season of Stumptown, then we are very sorry to inform you that the show has been canceled by the ABC network. Even though it declared the renewal of the series earlier. 
According to sources, the shooting of Stumptown is at a halt due to COVID-10 pandemic reasons. Because of it, the crime drama series is unable to move further. Hence, the only way out left for the network ABC is to sell it to some other streaming network.