Shaun King is an American civil rights activist, writer, and social media sensation who is a strong advocate of human rights and racial equality.
Personal Details
Stage Name: Shaun King
Real Name: Jeffrey Shaun King
Occupation: Writer : Activist : Entrepreneur : Pastor
Gender: Male 
Birthday: September 17, 1979
Place of Origin: Versailles, Kentucky
Age: 41
Height: 6'1
Nationality: American
Total Net Worth: $3 million
Early Life
High School
Like some other kids, Shaun King was also a victim of racism and discrimination. When he was still young, he claimed that there was a day when a pickup truck full of youths had tried to run him over with the vehicle on a school premise.
Even after reporting the incident to the school authorities, the school had protected the youth rather than punishing them for their misbehavior.
In another incident, he reported an assault wherein "a dozen self-described rednecks" assaulted him resulting in multiple injuries especially to his spine resulting in missing a couple of years of high school. Shaun King described the assault as a hate crime due to racial discrimination.
In 2015, media outlets had questioned King's account of the assault. Interviews regarding the investigation of detective Keith Broughton and a couple of police reports on the case stated that the fight was a one-on-one between Shaun King and another boy due to a fight over a girl and that the injuries created were minor.
Broughton reportedly interviewed witnesses of the fight, including the teacher who managed to break up the fight. Due to this claim by Broughton, a band teacher, two other schoolmates of King, as well as King's wife, posted their memories of the said event to Facebook, defending King's account.
College
King attended college at Morehouse College, a private school, historically claimed as a school for a person of color in Atlanta, Georgia where he majored in History. In 1999 when King was elected as the student government association president based on a campaign for all the students' inclusion.
Due to circumstances, King had to take a medical leave midway through his education. However, upon his return, he was proclaimed by Morehouse College as an Oprah Winfrey Scholar.
Beneficiaries under this scholarship are given financial support in return for maintaining a grade point average and must do community service.
Shaun King fulfilled his community service requirement by mentoring a couple of students at an elementary school namely, Franklin Lebby Stanton Elementary School located in Atlanta. In 2002 King graduated and became the research assistant of a Morehouse history professor, Alton Hornsby Jr. 
King earned his master's degree in history from Arizona State University.
Career
King had been into teaching for a couple of years but left as he worked as a pastor at Total Grace Christian Center located in DeKalb County, Georgia. Ever since high school, King was inspired to become a pastor.
While he was still recovering from an assault he experienced at his young age, he was regularly visited by the father of his best friend, who was also a pastor.
King grew up to have no father figure and claimed that "I just found myself so impacted by this man coming to visit me that I wanted to be like him." In 2008, King founded a church and called it "Courageous Church".
Due to his popularity and influence on people, he used his social media account to recruit new members and was proclaimed as the "Facebook Pastor". The year 2012 when King resigned from the said church, citing personal stress and disillusionment.
Internet Campaigns
2010 of March, while King was still a pastor, he founded aHomeinHaiti.org which was related to Courageous Church, and used eBay and also Twitter to accumulate an amount of $1.5 million to be sent to Haiti.
This amount was intended to purchase tents and send them to Haiti after the 2010 earthquake that occurred. Eva Longoria who was known to be the star of Desperate Housewives was the spokesperson of the said campaign.
Due to his great work for Haiti, King was inspired to launch TwitChange.com. A charity auction site. TwitChange held a couple of charity auctions using Twitter on eBay where celebrities offered to retweet winning bidders' tweets in the trade of sustaining a particular charity.
One campaign even raised funds to build up an orphanage that is located in Bonneau, Haiti. In, 2010, the said site won the Mashable Award for "Most Creative Social Good Campaign".
In 2012, King collaborated with a web designer named Chad Kellough to create HopeMob.org. Same with TwitChange, HopMob.org is a charity site that uses a voting system to select a particular person's life story and then raise money for that story until the said goal will be met.
The money accumulated will go to the organization provided for the person's needs and not directly to the person individually.
After a goal was met, the next story chosen in line would then get funds raised. Due to multiple funds raised, HopeMob built its platform in 2012 on the crowdfunding site Kickstarter. An amount of $125,000 was raised by their campaign.
Journalism
King had written articles regarding the topic of the Black Lives Matter movement, which gained prominence following the unjustified shooting of Michael Brown.
King wrote an article regarding his deductions on the Brown crime scene and stated that the evidence given is insufficient and that officer Darren Wilson's life was not at risk during the shooting.
Due to his contributions, King became a constant contributor for the politically liberal website, known as the Daily Kos, in the year 2014 of September.
His contributions were solely focused on civil rights, violence in places like Ferguson, Missouri, and Charleston, South Carolina, as well as police brutality towards persons of color.
October 2, 2015, where King had joined New York Daily News as their senior justice writer focusing on reporting and commentary on social justice, race crimes, and police brutalities.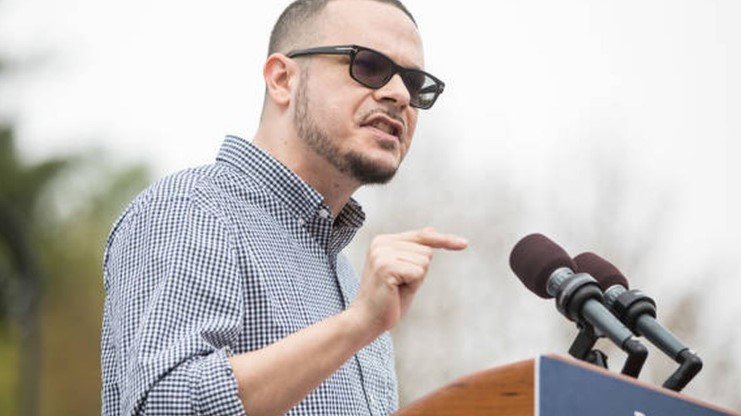 December 28, 2016, when King has been hired as a political commentator in The Young Turks. King then left the Daily News in 2017 August.
Shaun King Total Net Worth
Shaun King has amassed a huge wealth thanks to his successful career as a writer, social media sensation, and civil rights activist. His total net worth is around $3 million.