Flowers play an essential role in connecting us with nature. Their mesmerizing beauty brightens up the mood instantly. Everybody feels an immediate lift when they come in contact with fresh blooms. Many people try to bring in a piece of nature into their home. They buy fresh flowers to decorate their houses and feel good. It is not always possible to buy fresh flowers. So you can bring in floral patterns that inspire you every day.
People have been finding ways to add florals to their day-to-day life. So they come up with many interesting ways which may not always be contemporary. Here are some ideas to add florals to your home conventionally.
Fresh floral blooms
Nothing can beat natural. The freshness of the flowers picked up from a farm is incomparable. Bringing in fresh flowers to decorate your hallways is inspiring. It motivates you to feel cheerful. The delightful fragrance of fresh-cut flowers lifts your mood. It brings in the sense of joy that encourages you to look forward to your day.
The colors of the roses, hydrangeas, or dahlia give divine satisfaction. Adding these fresh flowers to your home improves the ambiance. It ameliorates the essence of dull decor. Hence if you need an instant lift in the interiors of your room, you should add flowers. It is scientifically proven that the fragrance and colors of flowers have an impact on your emotions.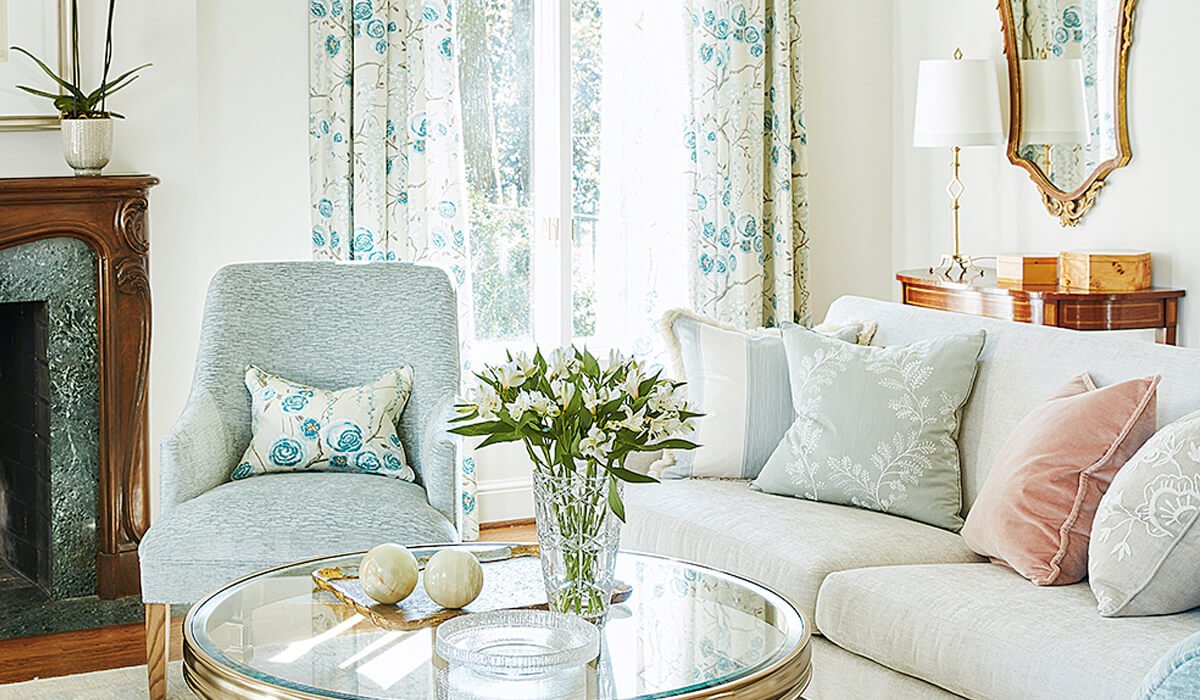 Peel and stick wallpaper with floral pattern
Sometimes it is not possible to get fresh flowers every day. But this should not stop you from adding florals to your life. You can add floral patterns to your walls. So constantly seeing flowers will bring joy and calmness to your home. There are easy peel and stick wallpapers available to improve your wall's look. You can select the pattern and design of the wallpaper you want to use. Adding a floral pattern to your walls changes the whole look of your room. Try to use easy peel and stick wallpaper to remove needless efforts. Applying floral wallpaper will give you a soothing sensation. Choose the colors you find appealing. You can add big flowers to add character to your wall. If you like something simple, you can go for small floral Vines or wildflower patterns. Applying peel and stick wallpaper with  floral pattern is an easy yet effective way to incorporate florals into your home.
Floral patterned furniture
Not only your walls, but you can also choose florals on furniture. Instead of adding peel and stick wallpapers, you can depend on your furniture. You can always have a plain wall complemented with floral furniture. You can color-code your furniture with your walls. Choose the colors and floral patterns that inspire you. You can go for bold flowers on the furniture fabric. Then the background wall should have a simple, soothing color to balance out the floral. Patterned walls with floral furniture would make the room look cluttered. The furniture fabric with floral patterns will enhance the look of your room. Try to keep the walls a shade lighter. When done correctly, floral furniture will make you cheerful and light-hearted.
Dried flower
This is a comparatively new but effective concept of adding florals into your home. Dried flowers also have a similar vibrancy to freshly cut flowers. Many people are finding it very interesting to add dry flowers to their home decor. Dried flowers last longer than freshly cut flowers. They both are similar but what makes a dry flower unique is its method of preparation. Dry flowers are fresh flowers that are dehydrated. They may undergo certain preservation processes to keep them fresh for about a year. They come with their natural fragrance and color. Hence they also bring the instant transformation of your room. There are many ways in which you can add florals to the room decor. But the delightful feeling they give is the same in all the ways.
So you see, the connotations attached to the color and fragrance of a flower deeply impact your persona. To feel cheerful and jubilant all day, you need to add florals one way or the other to your home. Adding florals to your daily life decreases anxiety and agitation. When you feel relaxed, your mind and body coordinate better. And you feel enthusiastic and motivated to work. It helps you keep yourself mentally positive. And to have a long-lasting joyous feeling, you must add florals to your home.