Queen Latifah is a famous singer and American celebrity who had a number of top-grossing songs. She is also a successful film producer, rapper, model, and comedian.
Personal Details
Stage Name: Queen Latifah
Full Name: Dana Elaine Owens
Gender: Female
Birthday: March 18, 1970
Place of Origin: Newark, New Jersey, U.S
Age: 50
Height: 5'10"
Nationality: American
Sexual Orientation: Neither confirmed nor denied- lesbian
Status: Single
Spouse: unmarried, Eboni Nichols
Profession: Singer-songwriter, record producer, film producer, television producer, rapper, actress, voice actress, comedian, model, talk show host
Total Net Worth: $70 million
Personal Life
Queen Latifah was born Dana Elaine Owens. Her stage name "Latifah" comes from an Arabic term meaning "delicate". She found it in a book of Arabic names when she was just 8 years old. 
She was born on the 18th of March, 1970 in Newark, New Jersey, United States to parents Rita Lamae and Lancelot Owens.
Her parents got divorced when she was at the age of 10 years old. Lancelot, was a police officer. Rita Lamae, was an actress, who died on March 21, 2018 due to heart failure. Latifah and Rita were very close. Rita has been very supportive of Latifah's career.
Latifah attended highschool at Essex Catholic School for girls but she graduated at Irvington. She was a power forward on her basketball team in highschool. After high school, Latifah went to Borough of Manhattan Community College.
Latifah has an older brother who died in a motorcycle accident in 1992. The death of her brother has led her to drug abuse and battled depression as she discussed in her autobiography in 1999. 
In 1992, Queen Latifah was arrested and charged due to the possession of marijuana and of a loaded gun. Again, she was arrested for driving under the influence in Los Angeles County in 2002 and was on probation for three years.
Queen Latifah, in regard to her personal life, has been very private and protective about her life. She has not been public with her lovelife or anyone she dated.
She is allegedly in a long term relationship with Eboni Nichols since 2013. Nichols is a former Los Angeles Lakers cheerleader and is a sought after choreographer for television and film.
In 2019, the rumored long term love partners are now the proud parents of a baby boy named Rebel. Latifah's sexuality has been a subject of gossip for years by which the singer and actress has neither confirmed nor denied.
Her reluctance to discuss her sexual orientation has been in comparison with Jodie Foster and Kevin Spacey. Foster and Spacey has come out, yet, Queen Latifah has neither confirmed nor denied that she is a lesbian. 
Queen Latifah's voice has an octave vocal range. She has the ability to both rap and singin which she is considered a contralto.
Career
In music: Queen Latifah had her breakthrough in 1989 when she signed up with Tommy Boy Records. Latifah's rap Princess of the Posse got the attention of Dante Ross, a music employee of Tommy Boy Records who signed Latifah.
He issued Latifah her first single entitled 'Wrath of my Madness'. Queen Latifah's first album entitled 'All hail the Queen' was released and reached number 6 on the Billboard hip/R&B Albums chart.
Later on, in 1991, Latifah released her second and final album with Tommy Boy Records entitled 'Nature of a Siesta'.
In acting: Her career began in 1991 by playing supporting roles for the films Juice, Jungle Fever, and House Party 2. She also made several appearances in TV series during the second episode of NBC's 'The Fresh Prince of Bel-Air' and guest roles in 'Hanging with Mr. Cooper'.
It was in 1993 that Latifah had a major role in a FOX sitcom, 'Living Single'. Continuing her rise in the film industry, she had played supporting characters for well known celebrities such as Denzel Washington and Angelina Jolie in a 1999 movie, 'The Bone Collector'.
Her success was well noted by the community starting in 2002 during her role as 'Mama' in the movie Chicago.
It was then in 2007 that Latifah made triple success of her performance when she danced, sang, and acted in a broadway show called, 'Hairspray'. It was a back to back success then in the journey of her film career. 
In artistry: Latifah's engagement to art is with her music in jazz, hip-hop, and gospel together with a dashing combination of soul, dance, and R&B.
She was dynamic and unique to have two-octave vocal range, making her practice contralto, which she can rap and sing. Some artists that influenced her are KRS-One, LL Cool J, Public Enemy, Run-D.M.C., and EPMD. 
Others and Endorsements: Other than her acting, singing, and dancing talents, Latifah has engaged with several profitable businesses that advertises her image and influence. She is a spokesperson for CoverGirl cosmetics, Pizza Hut, Jenny Craig, and ladies underwear. She also has her very own perfume line called 'Queen' and 'Queen of Hearts'. 
She has written the 'First: Revelations of a Strong Woman', a book that talks about self-love, self-respect, and self-confidence. 
Awards and Nominations
Queen Latifah, being dubbed as the 'Queen of Jazz-Rap' has garnered 35 awards won and 93 nominations. Here are some of her notable honors.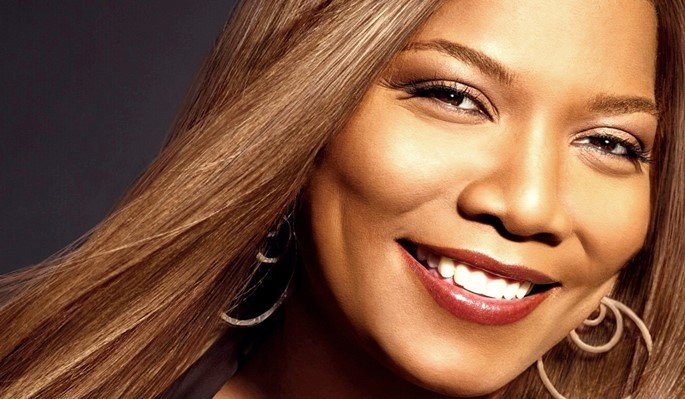 She was nominated for Academy Awards, American Black Film Festival, BAFTA Awards,  BET Awards, Black Reel Awards, Golden Globe Awards, Grammy Awards, Image Awards, Independent Spirit Awards, Primetime Emmy Awards, MTV Movie & TV Awards, People's Choice Awards, and Teen Choice Awards. 
She won in Women Film Critics Circle Awards, Teen Choice Awards, Soul Train Music Awards, Screen Actors Guild Awards, Satellite Awards, People's Choice Awards, Primetime Emmy Awards, Indie Awards, Image Awards, Hollywood Film Awards, Hollywood Walk of Fame, Grammy Awards, Gracie Allen Awards, Golden Globe Awards, BET Awards, and American Black Film Festival. 
Queen Latifah Total Net Worth
Queen Latifah, the American singer-songwriter, record producer, film producer, television producer, rapper, actress, voice actress, comedian, model, and talk show host, has an estimated net worth of $70 million.
Her music and acting career, and numerous businesses are her major source of fortune.