From Imaginando to Taki Taki, a singer who gave us songs to break a leg on and ones that could lighten up your mood when there's stress, Ozuna is the man we're talking about! With an amazing success associated with almost all his singles and albums, Ozuna is originally a "Puerto Rican reggaeton" and "Latin trap singer".
Personal Details
| | |
| --- | --- |
| Full Name: | Juan Carlos Ozuna Rosado |
| Stage Name: | Ozuna |
| Gender: | Male |
| Birthday: | 13 March 1992 |
| Place Of Origin: | San Juan, Puerto Rico |
| Age: | 28 years old |
| Height: | 1.65 meters |
| Weight: | 60 kilos |
| Nationality: | American |
| Sexual orientation:  | Straight |
| Status: | Married |
| Wife: | Taina Marie Meléndez |
| Profession: | Singer |
| Total Net Worth: | $3 million |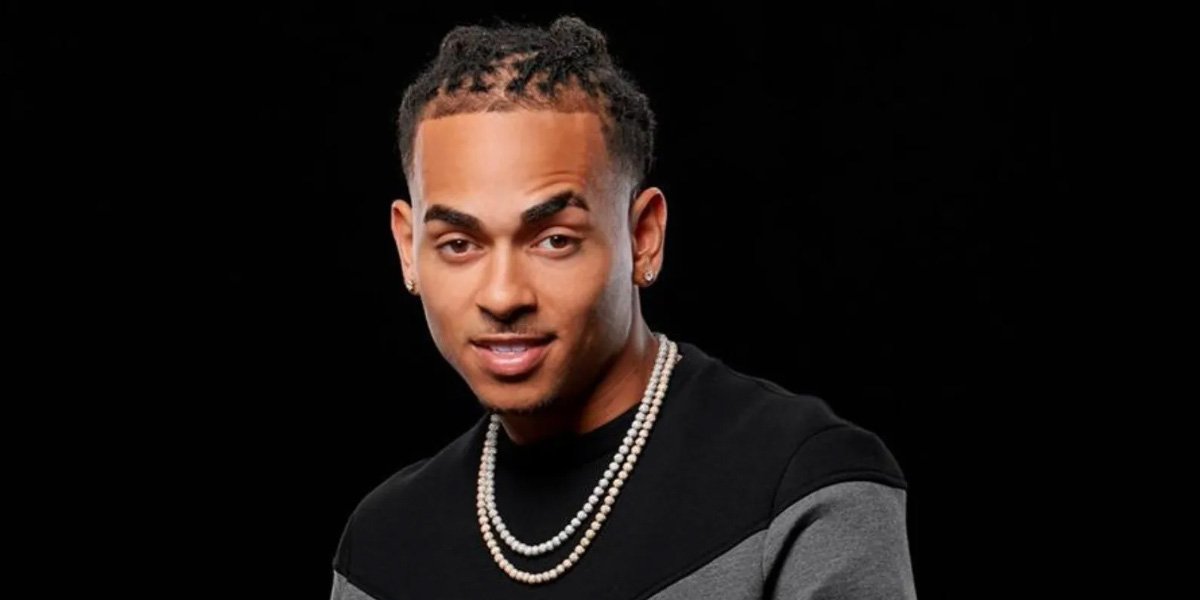 Ozuna's Early life
Born on 13 March 1992, in Puerto Rico, Juan Carlos Ozuna Rosado AKA Ozuna is part Dominican and part Puerto Rican. His mother Yomary Rosado Marrero is Puerto Rican, while his father was a Dominican.  Ozuna was merely 3, when his father, who was a dancer by profession, was shot dead. His mother did not have enough finances to raise him all by herself. Therefore, his grandmother brought him up in her three bedroom apartment in San Juan. His grandmother raised him a Christian. She used to teach him about Christianity, the Bible and its ideology. In Ozuna's words, her philosophy was, "nothing is given to us, that you have to work for what you get…a pair of sneakers—we bought those with sacrifice. She would say the same of a pencil, an eraser, simple things. We had to sweat in order to get it." 
As a child, Ozuna was really influenced by traditional music like Salsa, Bachata, etc. He would sing Daddy Yankee and Don Omar's songs along with his uncle. He soon joined a bar nearby 'El Corozal', where he would perform. Few years later, he shifted to Washington Heights, in New York, where he learnt to create his own music videos, promote them, etc. Ozuna loves collecting watches. He developed a love for watches from a very small age, when his grandmother gifted him a watch of "Toy story". Since then, he has been collecting all kinds of watches and has quite a collection of the same.
Ozuna's Personal life
Ozuna married the love of his life, Taina Marie Meléndez, after an eight year long relationship. The couple was blessed with two children Sofía Andrés and Jacob Andrés. 
Ozuna's appearance
Juan Carlos Ozuna Rosado is 1.65 meters tall and weighs 60 kilos. He has black hair and dark brown eyes.
Ozuna's Career milestones
In 2012, came Ozuna's first song, "Imaginando". He joined hands with Golden Family Records in 2014 and began posting his music on YouTube. In 2015 alone, he did as many as 300 shows in Puerto Rico, to promote his music. His song  "Si Tu Marido No Te Quiere", turned the tables for him and was a massive hit. Vicente Saavedra heard one of Ozuna's songs at an event and was so wooed by his voice that he decided to approach him and sign him. He started managing his work and focused mainly on promoting his songs via radio. 
He collaborated with various artists like DJ Luian, Mambo Kingz, Arcángel, Anuel AA and De La Ghetto for a single called "La ocasion". The song was a chart buster and broke all records. In 2017, Ozuna joined hands with Sony Music Latin and released "Odisea", which was his first music album. The album also featured J Balvin, Zion & Lennox and Nicky Jam.  In the same year, he released some more songs like "Dile Que Tu Me Quieres" and "Tu foto". 
In 2018, he released his album "Aura" that co-featured Nicky Jam, Anuel AA, Cardi B, Romeo Santos, and Akon. He also did a very popular song called "Taki Taki" with Selena Gomez, which was again a chart buster.
Accolades won by Ozuna
Ozuna was nominated for the Billboard Music Awards 8 times and won 5 times. Billboard Latin Music Awards nominated him 47 times and he won it 12 times. He was nominated for the BMI Latin Awards 11 times and won it 11 times. He was nominated for the Guinness World Records 4 times and won on it 4 times. iHeartRadio Music Awards nominated him 4 times and he won it once. The Latin American Music Awards nominated him 19 times, out of which he won them 6 times. Latin Grammy Awards nominated him 10 times and he won it 2 times.
The MTV Europe Music Awards nominated him thrice. MTV Video Music Awards also nominated him thrice. The Premios Juventud nominated him 8 times, out of which, he won 4 times. Premios Lo Nuestro was presented to him 8 times and he received its nomination 18 times. The Teen Choice Awards nominated him 2 times.
Net worth of Ozuna
With his superhit singles and albums like "Taki Taki", Juan Carlos Ozuna Rosado has a net worth of $3 million. 
End Note
Ozuna has been a man of words, a man of utter hard work. He has always believed that success comes to those who put efforts for it. He said, "Things aren't gifted to you. Things don't just come from an idea, from nothing. You have to work for them. You have to pursue them. You have to take time. You have to sacrifice."
Ozuna also believes in giving back to the society, for the luxuries you've received. "I take a part of my monthly earnings, and I donate it to my foundation. And this is to distribute hot meals, distribute gifts to children. We help by giving clothing and shoes to people that don't have the resources."  It is our hard work that has provided us the luxuries, but it is also our responsibility as a human being to withhold empathy for the needy and the poor.