Oprah Winfrey is a well-known tv host of her talk show The Oprah Winfrey Show. It is a syndicated talk show that amazingly ran for a good 25 seasons from 1986 to 2011, produced and hosted by Oprah herself. It did remain as the highest-rated talk show in all American history.
Personal Details
Stage Name: Oprah Winfrey
Real Name: Orpah Gail Winfrey
Occupation: Media Proprietor, Actress, Presenter, Businesswoman, Television Producer, Journalist, Philanthropist, Voice Actor, Film Producer
Gender: Female
Birthday: January 29, 1954
Place of Origin: Kosciusko, Mississippi
Age: 67 years old
Height: 5 ft 6 inches (1.69m)
Nationality: American
Total Net Worth: $3.5 billion
Early Life
Oprah Winfrey started as a poor, abused, and prejudiced person until she became one of the most influential people around the planet. Originally born as Orpah Gail Winfrey. If you think that I wrote that wrong, then it is not.
Her real name was spelled as "Orpah" as a reference to a biblical figure in the book of Ruth. Due to a lot of mispronunciation of her name as "Oprah", she eventually went with it. She was born in Kosciusko, Mississippi. Vernita Lee, her mother, was an unmarried teenager, who works as a housemaid. Her biological father, Vernon Winfrey, was in the Armed Forces then. Eventually, her father worked as a barber, a coal miner, and even a city councilman.
When Oprah was still a baby, she and her mother moved in with her grandmother. The family was never rich and they lived in abject poverty. Due to their financial status, Oprah even had to experience wearing potato sacks just to have something to wear as a school dress. Oprah Winfrey's whole life is the perfect depiction of rags to riches. 
When Oprah was in her younger years, she and her mother moved to Milwaukee where her mother worked as a maid. Oprah was six years old when her mother gave birth to a second daughter, named Patricia. Unfortunately, Patricia died in 2003 due to cocaine abuse at her young age of 43. Her half-sibling, Jeffrey, born to his father, Vernon, also died in 1989 due to AIDS.
When Oprah turned 12, she was then sent to Nashville to live with her father. A year later, she ran away from home to avoid and escape the traumatic abuse she experienced living there. Oprah became pregnant at 14, however, died due to being premature.
She attended Lincoln High School which is located in Milwaukee. She somehow excelled in her special program and earned a pass to transfer to an affluent suburban school called Nicolet High School. Because of some troubles she encountered, she went back to Nashville. She started attending East Nashville High School. 
Oprah was 17 then, when she won the Miss Black Beauty Tennessee pageant, which was the reason she anchored the part-time job at a local radio station called WVOL, with her, working as the news anchor.
Later then, she earned a scholarship to the prestigious Tennessee State University, where she majored in communication. However, Oprah left school at the age of 19 to pursue her dream of having a career in media full-time. 
Media Career
Oprah Winfrey became the first ever black female news anchor at WLAC-TV in Nashville. Along with this, she also became the youngest radio anchor in the station's history. She was 22 years old when she was hired as a co-anchor in a station in Baltimore called WJZ. 
1978 when Oprah began co-hosting the talk show People Are Talking. When her potential was discovered, in 1984, ABC gave Oprah her very own 30-minute morning talk show situated in Chicago which was produced by the company King World Productions, which is also the production studio behind the famed Wheel of Fortune and Jeopardy. The job came in with a four-year contract with $1 million as salary.
The Oprah Winfrey Show
Within a few months, when AM Chicago's first aired on January 2, 1984, the show started as the lowest in the ratings, however, due to Oprah's dedication on working and charisma, the talk show became the highest-rated talk show in Chicago, replacing Phil Donahue. Sooner then, the show was renamed to be The Oprah Winfrey Show, which was broadcast nationally and expanded from a 30 minute show to a full hour. At first, the target issues were all about women's issues then later on expanded to tackle topics such as health, spirituality, social problems, and also charity.
How Oprah became a billionaire
When Oprah learned that the show was syndicated, she fired her agent and sent Jeffrey Jacobs back to King World to make a new deal. King World refused to renegotiate. Due to this rejection, Jeffrey and Oprah went on their own to establish their own productions, which is HARPO.
King World became wary and now is in a tough position. At that point of time, Oprah was a hit and was attracting a lot of viewer numbers all around Chicago. 
King World eventually changed their mind and offered Oprah a new deal. However, Oprah was no longer happy with the production management and she was no longer interested in a cut of the backend. King World was astounded when they learned that Oprah was planning to produce the show herself. Oprah, herself and Jeffrey Jacobs, through HARPO productions and HARPO studios, would produce their own show and pay all production costs and would even pay King World to syndicate the show nationally. The tables have turned and King World was now the paid employee. 
Oprah owned 90% of HARPO productions while Jeffrey owned 10%. 
Oprah and Jeffrey pushed their luck and went so far to negotiate to have an ownership in King World Productions itself. The deal went through and Oprah earned money off every show the King World produced. This includes Jeopardy and Wheel of Fortune. 
Oprah Winfrey Total Net Worth
Oprah's primary residence was located in Chicago having a 9,625 square foot area. She was situated in this place from 1985 up until 2015. By then, she sold the place for $4.625 million. She also had a penthouse in Atlanta which she also sold in 2008 for $1.8 million.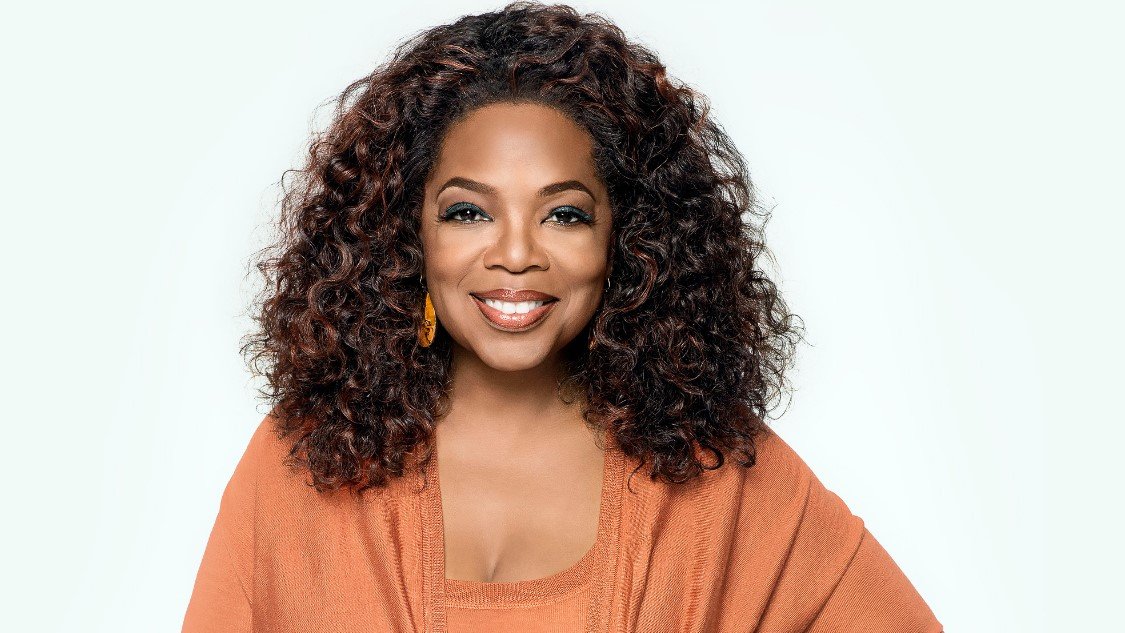 In all her real estate assets, her 23,000 square foot mansion located in Montecito, California would be the most impressive. She purchased this in 2001 for $50 million. If we convert it for today's amount after inflation, that real estate would be at least worth $90 million.
She also owned a 23-acre farm estate still in Montecito for $29 million, which she purchased in 2016. 
In 2019, she bought a house next door for $6.85 million which widened her Montecito footprint by four acres. All in all, Oprah Winfrey owned 67 acres in Montecito, mainly thanks to her all-hit show, The Oprah Winfrey Show.
Due to all this, Oprah Winfrey's net worth is not at $3.5 billion. She earns around $315 million give or take per year, thanks to her profit-making media empire.