NLE Choppa, also known as YNR Choppa/ Baby Mexico/ Awakened Choppa, was born Bryson Lashun Potts and is an American rapper, singer, and songwriter. His nickname when he was a kid is 'Choppa'.
Personal Details
Stage Name: NLE Choppa
Full Name: Bryson Lashun Potts
Gender: Male
Birthday: November 1, 2002
Place of Origin: Memphis, Tennessee
Age: 18 Years Old
Height: 6'1"
Nationality: American
Sexual Orientation: Straight Male
Status: Single
Spouse: unmarried
Profession: Rapper, Singer, Songwriter
Total Net Worth: $3 million US Dollars
Personal Life
Bryson Potts was born on November 1, 2002, in Memphis, Tennessee, USA. He went to Cordova High School where he played basketball.
Bryson Potts was born to a Jamaican mother, Angeleta Ellis Potts, and to an African-American father.
Angeleta Ellis Potts has managed his career since he started expressing an interest in rap music. Choppa is very close with his mother. Angeleta Potts has been very supportive of Choppa in his career. She helps him review contracts and music events.
He was previously known as 'YNR Choppa'. It's unclear what it stands for as Choppa did not mention further details into his past stage name.
At the age of 14, NLE Choppa began freestyling with his friends. He started taking rap seriously by the age of 15. In February 2018, he released his debut song titled 'No Love Anthem' under the stage name of 'YNR Choppa'.
He appeared in a music video titled 'No Chorus pt 3' which garnered positive reviews. Also, his opening verse and as well as his dance moves got him popular and earned him fans on social media.
NLE Choppa is active on social media platforms such as Instagram, Twitter, and Youtube. He created his Youtube channel on January 27, 2018, and has garnered over a million subscribers.
He is also known for his dancing skills apart from rapping. His dance videos are posted on his Instagram page. He also has an online store under the brand 'No Love Entertainment' (NLE) selling clothing and phone cases.
Choppa expressed interest in attending college to study business in Florida. He said that he wanted to have the right skill and information to take care of what he built. 
NLE Choppa welcomed his daughter, his first child, on June 20, 2020. He expressed that he needed to change and be a better person having a child on the way.
He revealed that he served some time at a juvenile detention center which motivated him to change his life around. He mentioned in his Youtube series entitled 'The Rise of NLE Choppa' about being in detention and it was an 'eye opener' for him. He did not state when and what was the reason for his arrest. 
NLE Choppa said he has struggled with depression which he expresses in his music. In order to cope with the pressures of being a young artist and deals with mental health issues, he meditates. 
In August 2020, NLE Choppa launched his Youtube Channel entitled 'Awakened Choppa' in which he documents his healthier and holistic lifestyle 19 million views on Youtube.
Career
NLE stands for 'No Love Entertainment'. It's a movement Choppa and his friends launched in Memphis. 
It was in 2018 when NLE Choppa started taking his career seriously. At first, he raps for fun or as a hobby until he realizes that he has the talent for rapping. 
After the release of the 'No Chorus pt 3' in December 2018 which sparked attention and got him popular, he released 'Shotta Flow' and it became his breakout point. 
In January 2019, Choppa's breakout single 'Shotta Flow' garnered 10 million views in just a month. The song entered the Billboard Hot 100 at #36 and also the US RB/Hip-Hop Chart at #14. Furthermore, the original song became certified platinum by RIAA.
In February 2019, Choppa released a sequel 'Shotta Flow 2' which garnered 20 million views within 2 months.
It was reported that it sparked a bidding war between top recording labels in which he declined the offers, however, he signed with UnitedMasters, an independent distribution company.
With UnitedMasters, Choppa told Billboard that he gets ownership of his master recordings. In March, Choppa released a new single entitled 'Capo'. The music video of the new single debuted on Worldstarhiphop.
In the same month, he appeared in the music video as a featured artist in Juvenile and Birdman song 'Dreams'.
In April, Choppa released another single entitled 'Birdboy' which was produced by SGULL. He was also featured in Smokepurrp's single 'Double' from the album Lost Planet.
In May, Choppa released a single entitled 'Blocc is Hot' which was a tribute to his favorite childhood rapper, Lil Wayne. The single was produced by ATL Jacob, Atlanta-based producer.
Choppa appeared in  'Dance' a song of Hoodrich Pablo Juan from the album 'BLO: The Movie'. Also, Choppa performed at the Beale Street Music Festival which was his music festival debut.
He received positive comments with Bob Mehr of The Commercial Appeal stating to see more memorable moments.
In June 14, 2019, NLE released a new single entitled 'Free Youngboy' which was produced by CashMoneyAP. Choppa's music video has garnered over 19 million views. In June 2020, Choppa released the fifth sequel to his 2019 single 'Shotta Flow', the 'Shotta Flow 5'.
NLE Choppa has teamed up with other artists including Birdman, Blueface, Bhad Bhabie, Smokepurpp, Juvenile, and more. He also released several other songs including "No love Anthem", "Drip Creator", "Feeling My Drip", "Drip", "Redrum", "Stick by my side", "Crooks", "Cursed Vibes", "Sticks", "Coolin", "ChoppaDaVinci",  "Walk Em Down", "Narrow Down". 
In August 2020, Choppa announced the release of 'Shotta Flow 6' featuring Lil Wayne.
Awards and Nominations
In 2019, NLE Choppa was the winner in BMI Social Star Award. In 2020, NLE Choppa was one of the nominees of BET 'Best New Hip Hop Artist'.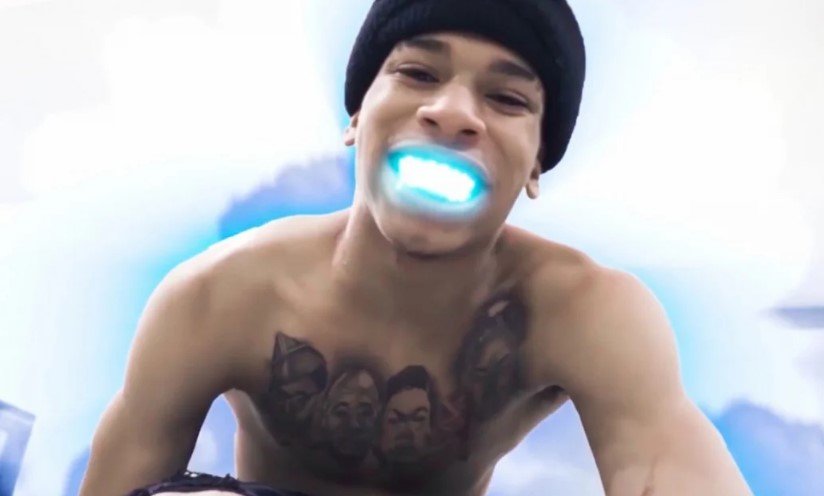 NLE Choppa total net worth
NLE Choppa has become one of the biggest breakout rappers and has an estimated net worth of $3 million.