Mariah Carey is a famous American singer and music icon who has attained massive succeed in the entertainment industry.
Personal Details
Stage Name: Mariah Carey
Real Name: Mariah Carey
Occupation: Record Producer, Singer, Songwriter, Musician, Model, Author. Actor, Film Producer, Composer, Voice Actor
Gender: Female
Birthday: March 27, 1970
Place of Origin: Huntington, New York
Age: 50 years old
Height: 5f ft 8 in (1.75m)
Nationality: American
Total Net Worth: $320 million
Early Life
Mariah Carey was born in Huntington, New York on March 27, 1970. She is of African-American, Afro-Venezuelan and Irish. Her grandfather took on the last name Carey upon moving to New York, which originally was a Nunez.
Her mother was also a singer, an Opera singer to be accurate. Her mother was also a voice coach, which is one of the reasons why she does have the talent of having a good voice. Her parents however were separate when she was still young.
Mariah was always fond of arts and music. She started writing poems and songs at an early age while she was still studying at Harborfields High School in Greenlawn, New York. 1987 when she graduated from high school. While still studying, she met Gavin Christopher and Ben Margulies, with whom she started composing full songs with lyrics and music.
Even after graduating, she continued working with Gavin and Ben while living in New York.  They worked together to create a full-length demo. The demo made its way to Brenda K. Starr, a well-known pop singer. Amazed by the demo, Brenda continued to pass on the demo around town while bring Mariah around to various industry galas. In one of the galas that they went to where the head of the Columbia Records, Tommy Mottola, was around.  The demo tape was handed down to Tommy, and he gladly accepted it. While on his way home in his car, Tommy listened to the demo. Amazed by how good the demo is, even after hearing just the first two songs, he was convinced that Mariah Carey would eventually be a huge star.
Tommy Mottola had a hard time tracking Mariah Carey down, in fact, it took him 2 weeks just to track her down. After locating Mariah Carey, he directly signed Mariah to a record deal and created a team to make her commercial debut. In Tommy's point of view, he believed that Mariah Carey is Colombia's answer to Arista Records' Whitney Houston.
Success
June 12, 1990 when Mariah's self-titled debut album was released. In just promoting the record, Columbia had spent an amount of $1 million. Basically, the sales were a bit slow, but eventually, the album became a big hit and was tagged as certified 9X platinum in the US alone, which garnered 15 million copies worldwide.
The album eventually became number one on the Billboard charts and Mariah Carey earned her Grammy for Best New Artist and Best Female Pop Vocal Performance.
Her next album, which was released in 1991, titled "Emotions", also became a huge success. Her fame became higher and higher but it was her third album in 1993, titled "Music Box" that let her reach sky high. The Music Box album spent an astonishing number of 128 weeks on the Billboard charts and sold over an unbelievable number of 28 million copies worldwide. It is considered one of the best-selling albums of all time.
Her success, unlike any other careers, was never short lived. Her next album "Merry Christmas" was also a huge hit, which sold over 15 million copies around the world. Mariah was so successful that even her next three albums sold 20 million, 10 million, and 8 million copies around the world, respectively.
Mariah's Christmas album is probably one of the most known albums of hers, due to the featured song "All I want is Christmas is You". Even today, the song would still be played around the world. The song was eventually tagged as one of the best-selling and the most-profitable singles of all time which garnered a total sale of 16 million and counting around the world.
The song was so great that it was featured in a couple of Christmas movies and has a massive hit on Christmas holidays on today's streaming services, such as Spotify and Pandora. The song, which was believed and reported to take only 15 minutes to write down, had generated an estimated amount of $600,000 per year for Mariah and producer Walter Afanasieff.
Up to date, the song has already generated a total amount of $60 million. April 2001 when Mariah decided to leave Records and signed a deal with Virgin Music.
Personal Life
1993 when Mariah Carey married Tommy Mottola. Eventually, they got separated and divorced in 1998.
She dated singer Luis Migeul between the years 1998 and 2001. Year 2008 to 2016 when she got married to actor Nick Cannon. Both were blessed with two children, twin boys who were born in April of 2011. After they were divorced with Nick, she was briefly engaged to an Australian billionaire, James Packer.
Mariah Carey Total Net Worth
A lot of sites have stated that Mariah's Net worth is at $520 million. However, it was proven that it's not.
In fact, in her 2015 divorce proceedings, it was stated on the legal filings that when she was married in 2008, her current net worth on that year is of $150 million, while Nick has less than $500,000.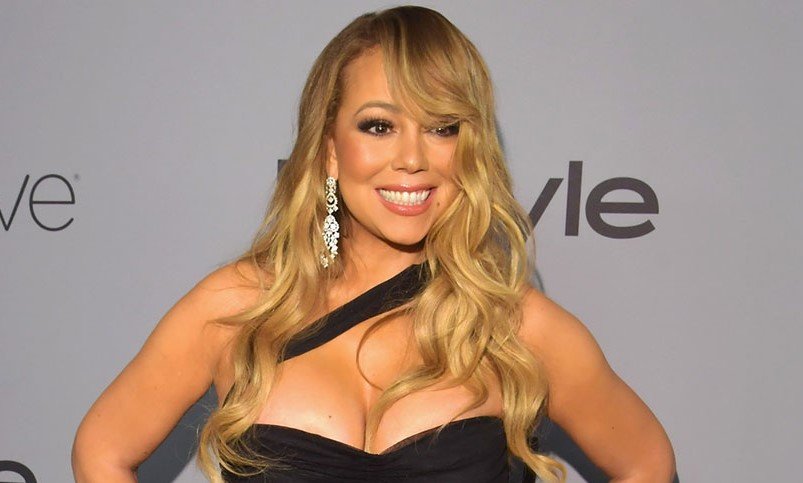 The filings showed that Mariah had earned a total of 6.3 million until 2014, while Nick earned an amount of $2.7 million. Eventually, they were settled and Nick was entitled to a 2012 Ferrari and was forced to pay an amount of $5,000 per month as child support.
If Mariah Carey really had a $520 million net worth, then, in order for her to be worth that amount, she should have gross earnings of over $1 billion, which technically, she does not.
Mariah Carey currently has a net worth of $320 million and counting. She is considered as best selling female artists of all time. She had earned hundreds and millions of dollars during her career from records she made.