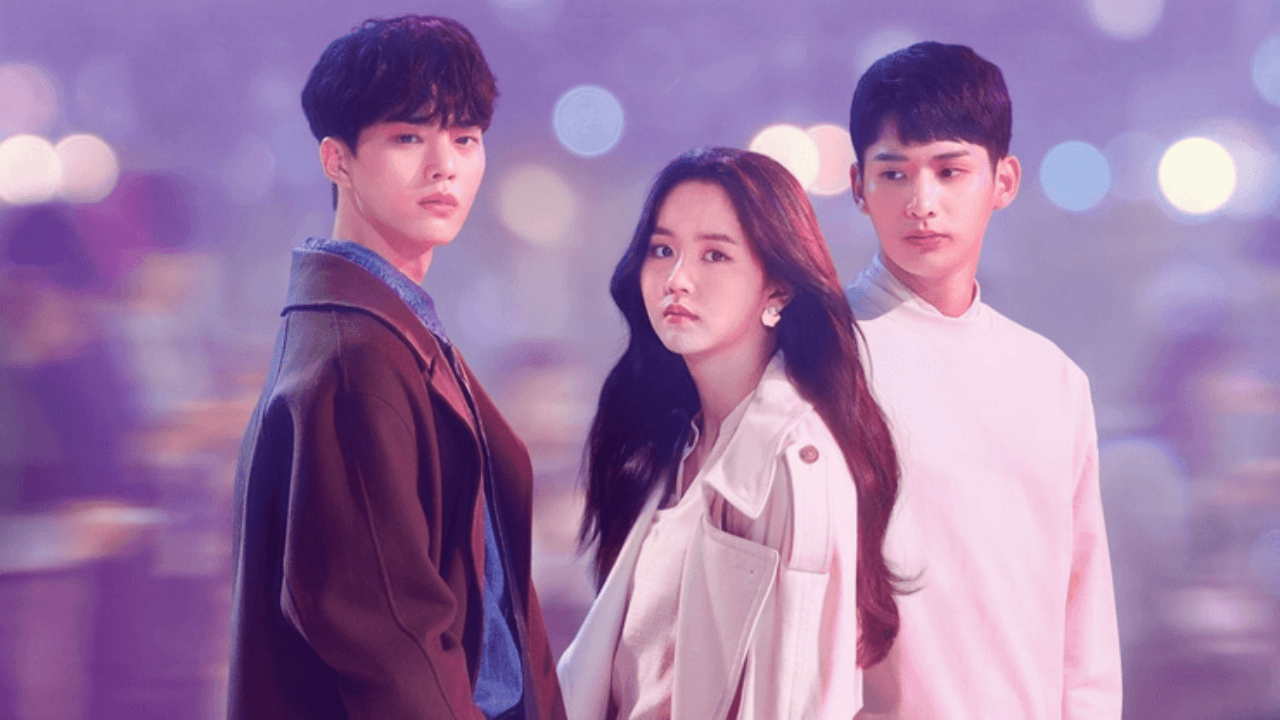 Are you a die-hard fan of K-dramas? Do you actively follow all the K-dramas especially those belonging to the genre of romance? If so, then you must be waiting for the sequel of Love Alarm. It was a sweet teenage love saga. Its unique plot was what gathered everyone's attention. In this post, you'll find all the latest updates and information on Love Alarm Season 2, which is expected to come out soon.
Love Alarm is a popular Korean series that premiered on Netflix in 2019. Love Alarm is one of the most popular romantic dramas, specifically made for all people who love to binge-watch romance, drama, and heart-touching stories. The show was actually a commercial success, ranking as one of Netflix's top releases in 2019.
The first season revolved around teenagers and how they discover others' feelings for them using the Love Alarm app. The Love Alarm used to ring for people as soon as someone having feelings for them used to enter their 10 m radius. Season 1 of this show had three main characters – Lee Hye-Yeong (Jung Ga-ram), Kim Jo-jo (played by Kim So-Hyun), and Hwang Sun-oh (Song Kang).
Post the success of the first season, the shooting of season 2 had commenced. However, it has been impacted due to the pandemic. Nothing has been officially confirmed since then but there are various speculations regarding its plot and release date.
Love Alarm Season 2: Plot
Just like Season 1, Love Alarm Season 2 will also focus on the three lead characters. If you watched season 1, then you already know that Hwang Sun-oh and Lee Hye-Yeong have been friends since childhood. They share everything with each other. Later, they fall for the same girl named Kim Jo-jo, and this impacts their friendship.
Also when the teenagers got introduced to a new application called Love Alarm, their life takes a drastic turn. Infused with a range of features similar to a dating app, this application has something unique. This application tracks one's lover if he/she falls within the proximity of 10m. And the best part of this app is that it may easily connect with the heart of the user. So if someone is lying, they can be caught.
In the first season, we saw how things got tangled between Hwang Sun-oh and Lee Hye-Yeong when they fall for the same girl, Jojo. And we all have witnessed how difficult it was for her to choose between the two.
But the decision hasn't been made yet! And that's what fans are expecting to witness in the upcoming season. Season 1 ends on a very interesting note where Jojo finds out that both Hwang Sun-oh and Lee Hye-Yeong love her.
So in Love Alarm Season 2, fans are in anticipation of what decision will Jojo make? It will surely be interesting to see how things unfold.
Also, many viewers are excited to know how she is protected from having a heart connection with the application. And there are chances that the three characters might be introduced to an updated version of the app.
And not to forget, the app developer's motive is likely to be showcased in the coming season!!
Love Alarm Season 2: Cast
In season 2, each character will have equal importance. Here is the ensemble cast of the K-drama:
Kim So Hyun as Kim Jo-jo
Ram Zheng as Li Huiying
Shen Yiying Hera as Kim Jung-go
Song Sun Mi as Zheng Mi Mi
Shin Seung-ho as Il-sik
Jin Sien as Li Yuzhu
Jin Yongyu as Qiao Qiao's grandmother
Song Geun Hee as Marx
Jo Yoo-Jung as jo's mother.
Song Kang as Hwang Sun-oh
Go Min-si as Park Gul-mi
Lee Jae Young as Zhang Degu
Park Sung-Woon as the aunt of Jojo and Guwei's mother.
Love Alarm Season 2: Crew
Lee Na Jung is the director of Love Alarm 2 and its writer is Cheon Kye-Young who wrote a webcomic under the same name.
Love Alarm Season 2: Release Date
Initially, Love Alarm 2 was slated to release in August 2020. Since the pandemic halted the creation, the team members are silent on its official release date. Although only little modification needs to be performed on the second season, it is likely to hit the OTT platform soon. There are speculations that Love Alarm Season 2 will be released in early 2021.

What to expect from Love Alarm Season 2?
Season 2 will begin with the cliffhanger at which we were left in the first season.
In season 1, Jojo realizes she has two suitors. Not just Lee Hye-Yeon adores her, but she even comes to know about Hwang Sun-oh's feelings for her. She likes both of them but she has not revealed her feelings to anybody or showed any signals. So, it could be really hard to predict whom she will choose. In season 1, the characters were teenagers but the storyline of the sequel will shift to their adult life, as seen in the last few episodes of the first season.
You can watch the first season now on Netflix!!
Love Alarm Season 2: Trailer
Although there's no trailer of the show out yet, we hope to get one soon. As soon as we find the trailer, we'll update it here. So, stay tuned for the latest updates of your favorite Netflix show!!