Louis Szekely or famously known by his stage name 'Louis C.K.', is an American actor, stand-up comedian, and film director.
He was born on September 12, 1967, in Washington, D.C., United States. His mother, Mary Louise is a software engineer and his father, Luis Szekely is an economist. He has three sisters.
Personal Details
Stage Name: Louis C.K.
Full Name: Louis Szekely
Gender: Male
Birthday: September 12, 1967
Place of Origin: D.C., United States
Age: 53
Height: 6'
Nationality: American
Sexual Orientation: Straight Male
Status: Single
Spouse: None
Profession: Actor, Voice Actor, Screenwriter, Television Director, Television Producer, Television Editor, Comedian, Film Editor, Film Director, and Film Producer.
Total Net Worth: $35 million US Dollars
Personal Life
Louis is a descendant of Mexican, Hungarian, Jewish, American, and Irish-Catholic ancestry. 
When he was young, his family moved to Mexico where his father went to the National Autonomous University of Mexico to earn his degree before graduating from Harvard. 
As a child, Louis' first language is Spanish, but when his family decided to move back to the US, he started to learn English. Adapting to language made him lose a bit of Spanish. His family first settled back in Boston, Massachusetts. 
At the age of 10, Louis' parents got divorced and his father moved on to remarry. He and three of his sisters were raised single handedly by their mother in Newton, Massachusetts. 
Louis realized that as her mom was working hard, he had to see her go home to rest and watch 'bad' television shows. Because of this, he was inspired and influenced by watching Richard Pryor, Bill Cosby, and George Carlin to become a comedian and writer on television. 
He had his education at Newton North High School and graduated in 1985, together with television star Matt LeBlanc, in the TV Series 'Friends'. 
After his schooling, Louis initially worked as an auto mechanic in a public access Boston TV Cable Station. This has been his learning curve that taught him technical knowledge and skills to use tools in making short films. And, for a time, he also worked as a cook and a clerk in a video store.  
Louis was married to artist Alix Bailey in 1995 up until 2008 and got divorced. The couple had two daughters Mary Louise Szekely and Katherine Szekely. He then had a brief relationship with music artist Fiona Apple. In 2018, Louis confirmed his relationship with Blanche Gardin, up to present time. 
In his political perspective as of this year, Louis supported the Joe Bidden presidential campaign. Although there was no clear claim of any active party relationship and promotions during the campaign. 
Louis in his advocacy have supported the Fistula Foundation, which is a non profit organization that supports treatment in obstetric fistula, the Pablove Foundation which is a non profit organization that supports pediatric cancer patients, Charity: water in providing water to developing nations, and Kiva, which is a financial firm supporting the low-income earners in California. 
Louis C.k. Career
Louis started his career in 1984, at an early age of 17, where he directed a short comedy show 'Trash Day'. He received recognition with this film and the New York University Tisch School of the Arts gave an interest in his work. But, Louis decided to continue his career as a stand-up comedian. 
1985 was the time of stand up comedy, this is when Louis had his first stage appearance and comedy show during an open mic night at a Boston comedy club. He was given a five minute stage time but had only prepared for a two minute worth of comedy material. He was disappointed with the result of the show and decided not to perform in the next two years. 
As the comedy scene and community grew, Louis started to gain attention and gradually earned his success. He had performances together with Lenny Clarke and Denis Leary. Eventually it became a professional work in hosting comedy clubs, performing in television programs, and in making short films. 
In 1993, Louis auditioned for the Saturday Night Live, but was not successful. He then work with Robert Smigel in writing for the TV Funhouse program. 
One of Louis' earliest works is a writing job for the late night show 'Late Night with Conan O'Brien'. He also shortly wrote for the show 'Late Show with David Letterman'. 
In 1996, Louis worked on writing projects in 'Tha Dana Carvey Show', and in the same year, HBO released his first comedy special. He also made several media appearances in the show 'Dr. Katz, Professional Therapist'. 
In 1997 to 1999, Louis wrote or 'The Chris Rock Show', where his work gained him nominations Primetime Emmy Awards and won an award in 'Best Writing in a Variety or Comedic Series'.
In 1998-2004, Louis decided to focus his career in filmmaking, screenwriting, and plays. He had made short to full films as a director and producer. His works are Tomorrow Night, Howie Mandel's Sunny Skies, Pootie Tang, Down to Earth, I Think I Love My Wife, and Cedric the Entertainer Presents.
Continuing the years from 2005 up until present time, Louis has been successful with his work in both film and stand up comedy. 
Louis C.k. Awards and Nominations
Louis is a well known and talented actor, comedian, film and television director. His works have been recognized by his community, critics, and fans. Earning him several awards and nominations.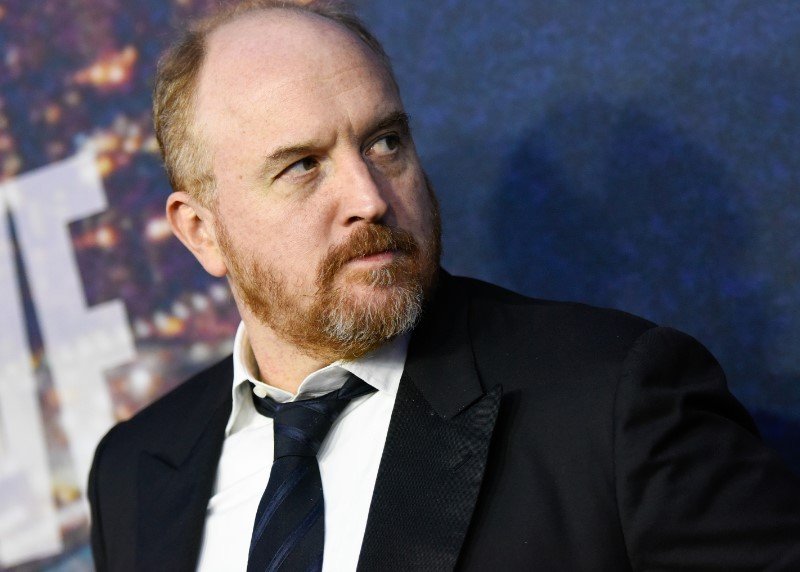 He has received nominations in Grammy Awards, Primetime Emmy Awards,Directors Guild of America Award, Golden Globe Awards, Writers Guild of America Award, Screen Actors Guild Awards, Producers Guild of America Award, Gotham Awards, Critics Choice Television Awards, Television Critics Association, Satellite Awards, and Film Critics Awards. 
He has won awards in Film Critics Awards, Film Festival Awards, Satellite Awards, American Comedy Awards, American Film Institute, Television Critics Association, Critics Choice Television Awards, Critics Choice Movie Awards, Peabody Award, Writers Guild of America Award, Screen Actors Guild Awards, Grammy Awards, and Primetime Emmy Awards. 
Louis CK Total Net Worth
Louis is one of the iconic personalities of his generation. He is truly talented and continues to out best himself in every career engagement. He is a successful actor, comedian, director, producer, and editor. 
He has a total net worth of $35 million.