The United Arab Emirates is one of the most popular tourist destinations in the world, which hosts millions of tourists from across the globe every year. One of the greatest reasons for this popularity is the unique and fun experiences like interacting with dolphins in their habitat. The activity is not only popular among the tourists but local population, especially the kids.
The dolphins are termed as one of the most intelligent, social and fun-loving marine mammals. A number of facilities in the UAE allow the visitors to get close to dolphins and enjoy their time. Interacting with nature, as well as animals and other creatures like a dolphin, leaves a positive impact on the mood and mental health of human beings. This is the perfect weekend activity that will recharge you for the next working week.
Keep scrolling down this article to explore the list of activities you can enjoy with dolphins in the UAE and make the most of your leisure time.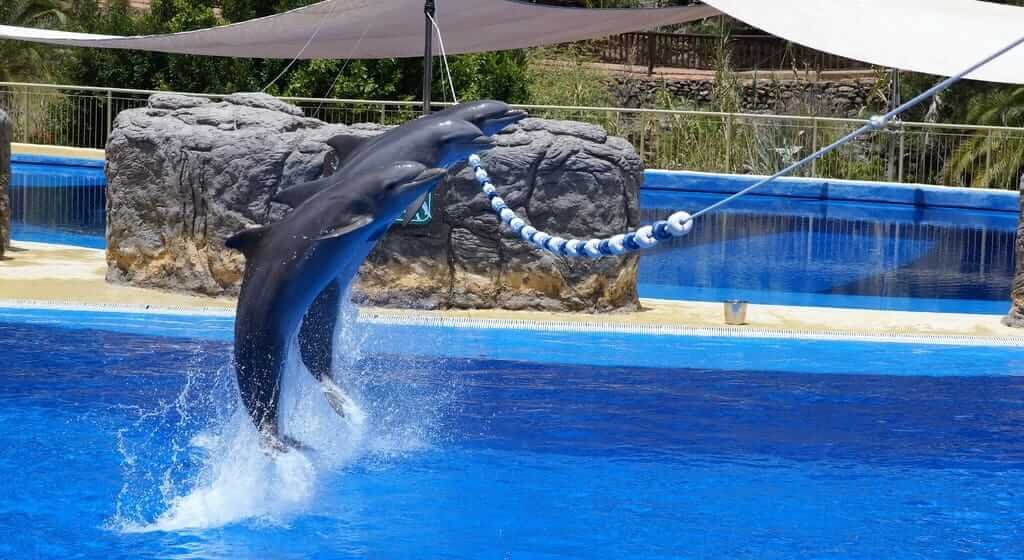 Top 8 Dolphin Activities You Can Enjoy in Dubai
Dolphins are the favorite mammal of water lovers and children, as they get to interact, play and spend time with them as if they are their pet. The friendly and social nature of the dolphins helps them entertain the public without moving out of their natural habitat. In the modern-day, the dolphins are trained to entertain the public and perform a number of activities with them.
Here are the top dolphin activities you can enjoy in Dubai.
Deep Swimming
Deep swimming is one of the most popular activities that help people enjoy a real close interaction with dolphins. They can swim, play, dance and explore the waters by taking part in this activity. Swimming with dolphin Dubai based ventures are even open for children above eight years old and help families spend quality time with dolphins.
Water Gliding
If you are really into water gliding, this activity is surely for you only. The surprise and excitement factor in this activity is that dolphins will assist your water gliding experience by pushing you through the water. It will give a boost to your adrenaline and help you enjoy your free time to the fullest.
Snorkeling
Snorkeling is an activity designed for people who are not expert swimmers but want to explore the underwater world with the dolphins. You can easily dive deeper into the water by wearing the snorkeling gear and following some safety precautions shared by the instructors. You can also opt for snorkeling cage activity in which you will enjoy the same experience while being locked in a cage with two other people.
Aquarium Trekking
Aquarium trekking is an activity specifically designed for adventurous souls. The fun part is that your trekking partner will be dolphins. You can explore the underwater world while enjoying the company of dolphins and competing with them at the same time. Just be sure to follow all the safety precautions to make the most of your experience.
Splash
Another exciting dolphin activity you can enjoy with your children and family in Dubai is splash. It is similar to swimming with dolphins, with the only difference that you can also play as much as you want with these friendly and social creatures. It is the perfect activity to get refreshed after a tiring day. So, explore the facilities around you and book your slot not to miss the opportunity.
Dolphin Ride
If you are an expert swimmer, how do you feel about dolphin ride? You will be able to ride on the back of the dolphin, who might spin and throw you in the deep water. Seems exciting! So, indulge in this adventurous activity and get an adrenalin rush. It is a perfect activity to enjoy on a hot summer with a group of your friends.
Dolphin and Seal Show
Dolphin and seal show is one of the most favorite activities of the children. Seeing the two marine mammals performing tricks and teasing each other is nothing less than fun and adorable. The activity is perfectly safe and does not pose any threat to the visitors. So, book your tickets now to enjoy this fun activity before they are sold out.
Shallow Water Experience
Shallow water experience is an activity specifically designed for people who do not know how to swim. The activity still allows them to interact with dolphins in knee-high water and practice dancing, playing, hugging and enjoying dolphin tricks. You can contact facilities that offer swimming with dolphins in Dubai to book your tickets online, so you do not have to wait.
Book your tickets now to enjoy various activities with dolphins!
If you love the idea of interacting closely with dolphins, this is the best opportunity for you. Book your tickets online and enjoy as many activities and time as you want with the dolphins. Do not waste your chance by waiting too much and act on it now!