Lil Wayne is a famous American rapper from New Orleans, Louisiana. He is among the wealthiest and most successful rappers globally, having accumulated a fortune through his songs, albums, and concerts. 
When it comes to the richest rappers in the world, names that would immediately come to mind include the likes of Jay-Z, Dr. Dre, Diddy, and Eminem. However, Lil Wayne also sits atop that list with his total earnings reaching the hundreds of millions. 
Lil Wayne has been a household name in the music industry for quite some time now. In fact, he started his legendary rap career when he was only 9 years old. He has multiple singles and collaborations with famous artists like Drake, DJ Khaled, Justin Bieber, and many more. 
With his long and successful career, it's not a secret that Lil Wayne is crazy rich. Here's a look at how he got to where he is now.
Personal Details
Celebrity Name: Lil Wayne
Full Name: Dwayne Michael Carter, Jr.
Gender: Male
Birthday: September 27, 1982
Place of Origin: New Orleans, Louisiana, USA
Age: 38
Height: 5ft. 5in.
Nationality: American
Sexual Orientation: Straight
Status: Single
Profession: Rapper, Musician, Songwriter, Record Producer
Total Net Worth: $150 Million
Early Life
Lil Wayne was born Dwayne Michael Carter Jr. in 1982. He grew up in the struggling neighborhood of Hollygrove, New Orleans. While living conditions aren't ideal in his boyhood town, it didn't stop Lil Wayne's talents from developing and being noticed.
During his elementary years, Lil Wayne was placed in the gifted program as his school also noticed his talents. By the age of eight, Lil Wayne had already written his first rap song.
A year later, his potential drew the attention of fellow rapper and record executive Bryan "Birdman" Williams. As the owner and CEO of Cash Money Records, Birdman was a big deal for the young Lil Wayne.
He presented an opportunity for Lil Wayne to make it to the big leagues of rapping. Because of that, he worked hard to get the producer's attention. 
Lil Wayne would leave messages on Birdman's answering machine. These notes include some of his freestyles. According to Birdman, the freestyles impressed him so much that he was immediately convinced of Lil Wayne's potential. 
He eventually gave Lil Wayne a shot by making him sign a contract under the Cash Money Label. After appearing in several songs for the company, it was clear that music would be the present and future of Lil Wayne's life.
When Lil Wayne turned 12, tragedy struck when he shot himself in the chest with a 9mm pistol. He suffered a life-threatening wound but was fortunately driven to the hospital before things got worse. 
After the incident, he has since admitted that it was a suicide attempt. His mother disapproved of his rapping career, which led to him developing depression. 
Career
Like most rappers, Lil Wayne's career would start small. He would perform for small crowds, and do minor gigs. His career would begin to turn for the better when he joined the group Hot Boys in 1997. 
As a group member, Lil Wayne and the Hot Boys would experience considerable success and recognition. They even reached the top spots on the R&B/Hip-Hop Billboard multiple times. 
When he was just 17 years old, Lil Wayne was now poised to pursue a solo career. This was also when he released his debut album entitled "The Block is Hot" in 1999.
His debut album was a splash hit and would put him on the radar as the next up and coming rapper. Unfortunately, his subsequent two albums, "Lights Out" and "500 Degreez," didn't follow his initial success.
Success
Everything would change in 2004, with the release of Lil Wayne's fourth album entitled, "Tha Carter." After achieving major success, he immediately followed it up with another album a year later. "Tha Carter II" would be a significant stepping stone for Lil Wayne towards superstardom.
Unlike his previous failed albums, "Tha Carter" 1 and 2 had a completely different vibe and nuance. Lil Wayne's lyrics were more polished and mature. 
His iconic look would also begin to take shape during this time as he grew into his trademark dreadlocks. His hit single, "Fireman," was considered one of the high points in his career. 
While the next two years were relatively quiet for Lil Wayne, he made numerous features on other artists' tracks. He would feature in songs by Fat Joe, Ludacris, and Wyclef Jean. These collaborations would prove critical as it kept him relevant while he was still composing his upcoming singles.
In 2008, Lil Wayne returned to the mainstream scene with a vengeance, releasing "Tha Carter III." "Lollipop," which was Lil Wayne's most successful song of all-time, was on this album.
In 2011, Lil Wayne reached his next milestone with the release of "Tha Carter IV." After a long wait by his fans, "Tha Carter V" finally made its release in 2018. It also has similar levels of success as the previous ones. 
After a successful decade, Lil Wayne has stated in numerous interviews that "Tha Carter V" was his last album. He has also mentioned that he is now retired and is focusing more on his family. However, he still makes some features and collaborations with other artists to this day. 
Lil Wayne Total Net Worth
Lil Wayne has a net worth of $150 million. For a rapper, it's pretty impressive how much he is worth now. He is one of the wealthiest and most successful rappers in the world.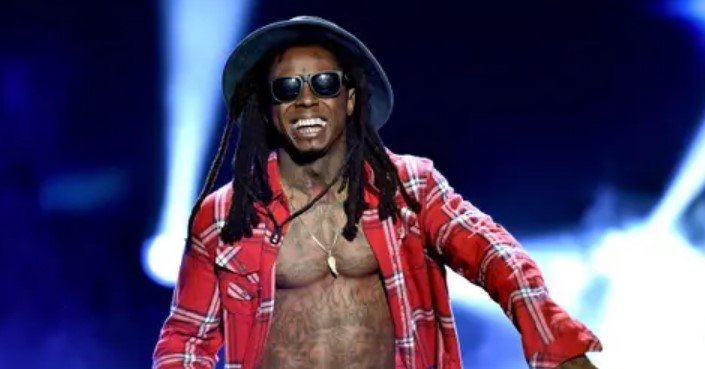 No matter what criticism and controversy he dealt with throughout his career, one thing's clear: Lil Wayne is successful. He sold over 100 million records worldwide and won numerous awards.
On top of that, he even surpassed Elvis Presley for the most entries on the Billboard Top 100. Right now, he is one of the best-selling musical artists in history
Lil Wayne is currently not as active in the music industry as he once was. But he has already accumulated a fortune that will keep him comfortable for the rest of his life.