Kik is an instant messaging app that is available for Android and iOS mobile phones. The first version of Kik was released on 19th October 2010 and is compatible with iOS 8.1 and later and Android 4.1 and above.
You need to turn on your internet connection or connect to the nearest Wi-Fi network for it to work. Via this messaging app, you can transfer messages, videos, pictures, sketches, and web pages.
It sounds incredible. Isn't it? Yes! But is it the only messaging app? Today we cover ten best messaging apps like Kik.
10 Best Alternative Messaging Like Kik Messenger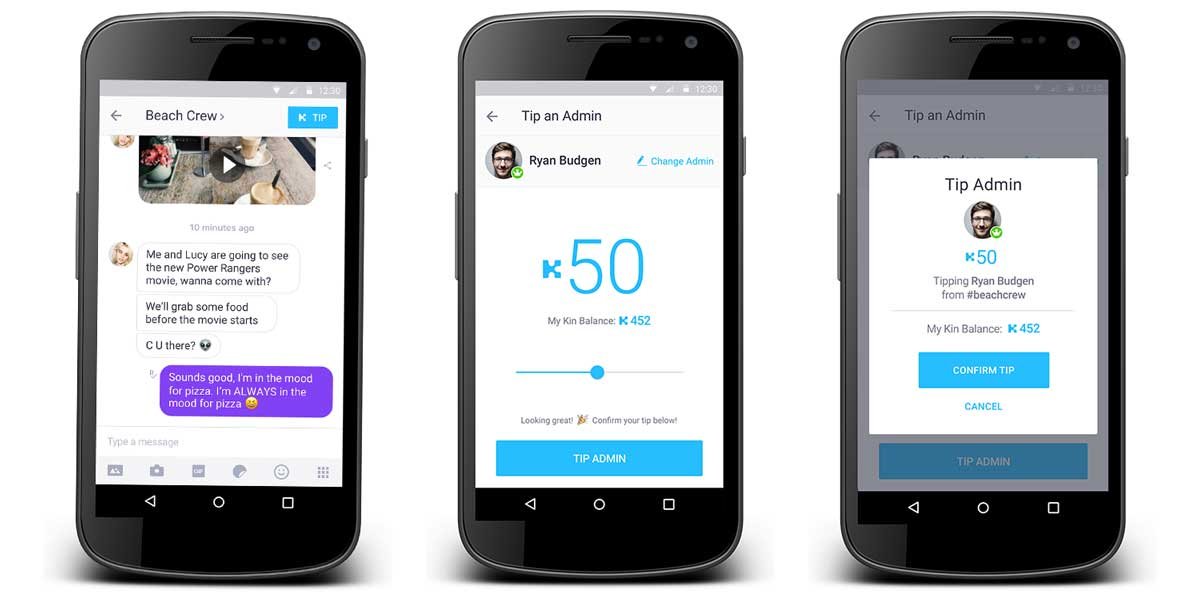 1. Facebook Messenger
Send messages, start a group video chat, video call, and voice call through Facebook messenger. This is an instant messaging app that allows you to communicate with your Facebook friends.
It also works with Instagram ensuring you can send messages to your Instagram buddies. This messaging app, like Kik, is available for both Android and iOS users. You can also access it through your web browser.
2. WhatsApp
I think you are currently using WhatsApp as you read this article. WhatsApp is a messaging platform that allows you to send messages, videos, photos, documents, start voice calls, video calls, and group chats. Facebook owns this platform.
All you need to use this app is to download it from Google Play Store or App Store and create an account. Connect to an internet connection and start sending messages to your family and friends. As of today, WhatsApp has over two billion users globally.
3. Telegram
This messaging platform boasts of providing a secure and fast way for its users to send messages. When you have Telegram, you can send text messages, videos, voice messages, and photos. The best thing about this messaging app is that you can create a group and add up to 200,000 people.
To make messaging fun, you can edit your videos and images through its in-built editing tools. Downloading this application is free from your Android or iOS device. This is similar to creating an account too.
4. Viber
With over 500 million downloads on Google Play Store, Viber is another instant messaging app like Kik messenger. This messenger is not as popular as WhatsApp or Telegram, but it is a good app. with Viber, you can send videos, call, and text for free to your contacts all over the world. You require to have a data plan subscription or be connected to a Wi-Fi connection to use Viber.
Viber enables you to make video and voice calls for free. With Viber Out, you can make landline calls at a low rate. You can also start a group chat with a maximum of 250 members. Suppose you have an iOS device. You can also download this app.
5. Signal
Privacy is vital when sending messages and that what Signal offers you. This private messaging app is available on both Android and iOS mobile phones. Like Kik, you can send text messages, videos, images and start video/voice calls.
Additionally, you can start group chats. Similar to Telegram, Signal has an in-built photo editing feature. It allows you to edit your images before sending them. Additionally, this app doesn't have any advertising, and it is free.
6. WeChat
There are over 1.2 billion WeChat users globally. This makes it one of the best messaging and social media applications. But this app is popular in China, but it is under monitor by the government of China. This makes it not private like Telegram and the others.
WeChat allows you to send text messages, videos, location sharing, and voice calls to all users worldwide. This app has mini-apps like WeChat Pay and WeChat Out. WeChat Pay allows you to send and receive cash globally securely. As for WeChat Out, you can make calls to landlines and mobile phones at a low cost.
7. Line
If you are looking for an alternative to Kik, then Line is the best. This messenger allows you to send texts, make voice and video calls all for free. You can start a group and add up to 200 hundred members. Additionally, you can make a voice call to a maximum of 200 people instantly.
8. Google Hangouts
For Android users, this messaging comes pre-installed. As for iOS users, you can download this app too. This app allows you to share videos, photos, and calls (voice and video). For Android users, this app is compatible with Android 8 and above. You can start a group chat with a maximum of 150 members.
9. Kakao Talk
Another option for Kik is Kakao Talk. It offers users a free platform to chat and call each other. Kakao Talk has over 150 million active users worldwide. This messaging app is compatible with iOS, Android, macOS, and Windows OS.
10. Discord
This messaging app is popular with online gaming enthusiasts. Up to date, it has at least 250 million active users. With this app, you get to chat, video, and voice call your friends worldwide. Download Discord on your device and experience an excellent messaging time.
Conclusion
Suppose you were looking for a Kik alternative. I hope you have now known. These are the best apps you can download and use in place of Kik. Thank you for reading.