For any firm and organization, a person to handle finance is very important. For this purpose, almost every organization has an accounts department. The accounts department's people have to perform several tasks apart from preparing salary cheques and releasing cheques for organizational needs.
One of the most effective persons in the accounts section of any organization is the financial analyst. They have a deep knowledge of accounts and finance and play a key role in helping the organization deal with economic issues and suggest ways to get out of the worst financial situations. A financial analyst keeps an eye on their economic conditions and their impacts on their organizations' growth and performance. They develop reports by gathering the data within the organization to establish and forecast future strategies.
The scope and responsibilities of a financial analyst are much more than the duties mentioned above. The next few paragraphs of this article will shed light on the important responsibilities of a financial analyst.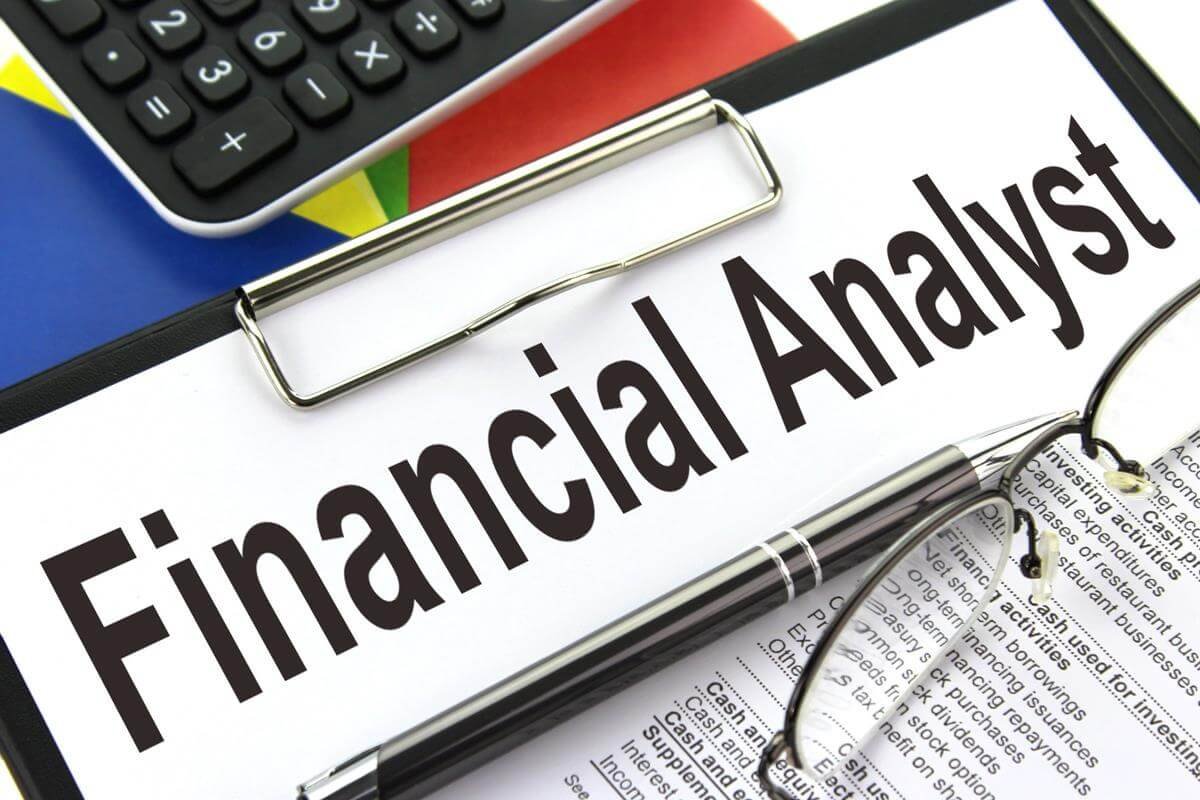 Top 7 roles and responsibilities of a financial analyst
The people dealing with the finance and account section of a company are the most important ones. They are the people who will suggest what amount an organization needs to spend on their upcoming projects and what were the projects that increased the organizations' expenditures. A financial analyst is one of the entities giving financial suggestions.
Following are some responsibilities of a financial analyst within the organization or firm.
Gathering information and data
Financial analysts are responsible for gathering accounts and financial details within the organization. To do so, they communicate with the people within their department and with other organizational departments. Financial analysts must possess communication and interpersonal skills to extract information from the people within the organization. They must know tips and tricks to gather the information and then utilize the collected data to develop future strategies.
Developing financial reports
Financial reports are one of the biggest assets for an organization. The financial information must be up to date and are authentic. These reports later help in dealing with claims, economic deviations and tax payments. Every organization must develop these factual account reports. Suppose your organization is not having its internal financial analyst. In that case, they can hire experts from the best accounting firms in Dubai to generate reports for their future use and decision-making.
Comparing current and previous financial data
Every organization keeps its previous and current accounts records safe financial analysts make use of both these records. They compare the earlier records with the existing documents they prepare. After analyzing and comparing these details, they conclude whether the businesses' expenditures are more than what they earn or are facing a break even.
Identification of business status and position
Financial analysts help their employers to know their business position and where they are standing among the crowd. For any business, they need to know where do they stand. They can make decisions and efforts by looking at their position. Those organizations who do not understand their business position spend their assets and capital in the wrong places.
Develops metrics to improve business revenue
Businesses existing for a long time need a financial analyst, but new and emerging companies also need a financial analyst. They help them suggest effective ways of spending their finance in the right place and increase their profits and revenue. A financial analyst has a lot of experience in the accounts field, and they know well when to spend what amount in which part and activity of a business.
Taking initiatives and steps to improve financial growth
Financial analysts provide the organizations with economic policies to include it as a part of their business to improve their financial growth. They must develop metrics and methods for collecting data and records and introducing ways that could help the collection of data in effective ways.
Budget allocation suggestions for projects
When businesses conduct meetings for budget allocation of the upcoming projects, they include a financial analyst in their discussion. The financial analyst explains from the developed reports and evidence that the amount allocated for previous similar projects was enough to complete the project successfully. They present reports containing pie charts, histograms and other similar charts exhibiting the amount to spend on each project task or activity. By the end of the meeting, a business will estimate the total budget they need for project completion.
List of skills that financial analyst must have
Before hiring a financial analyst for your business, you must look for certain skills in financial analyst. There is not just one skill that makes a better financial analyst; rather, a financial analyst is a composition of various skill sets. It won't be easy to find an analyst with all the skill sets, but the best accounting firms in Dubai have financial experts that can help you cure your business's ill financial management.
Following are some of the skills that every financial analyst must possess.
Communication and interpersonal skills
Accounts and finance knowledge
Mathematical skills
Analytical skills
Knowledge of computer and accounting software
Problem-solving abilities
Ability to understand complex financial data
A financial expert is all that your business needs
To help your business get stable and grow, all you need is a financial expert or accounting firm. They will help you out in worse financial situations and help you make decisions to avoid spending your finance on projects that could lead you to your business career's downfall.