Shawn Corey Carter, also known by his stage name as "Jay-Z", is an American rapper, singer, songwriter, record producer, and businessman. 
Personal Details
Stage Name: Jay-Z
Full Name: Shawn Corey Carter
Gender: Male
Birthday: December 4, 1969
Place of Origin: New York City, U.S
Age: 51
Height: 6'1"
Nationality: American
Sexual Orientation: Straight Male
Status: Married
Spouse: Beyonce Knowles
Profession: Rapper, singer, songwriter, record producer, and businessman
Total Net Worth: $1 billion US dollars
Personal Life
Shawn Corey Carter "Jay-Z" was born on December 4, 1969 in Brooklyn, New York, United States, to Gloria Carter and Adnis Reeves. Gloria raised Jay-Z and his three siblings alone after Adnis chose to leave and abandoned them.
Jay-Z's father reconciled with him before dying in 2003. Jay-Z and his siblings were raised in notoriously dangerous Marcy Houses in Brooklyn's Bedford Stuyvesant neighborhood. The neighborhood was later shut down because of its reputation. 
Jay-Z went to Eli Whitney High School and then to George Westinghouse Career and Technical Education High School. He attended the latter- high school with the rappers Busta Rhymes and The Notorious B.I.G. Jay-Z then went to Trenton Central High School in Trenton, New Jersey. Yet, he did not graduate. Jay-Z stated that he was selling drugs at that time, dealing with crack cocaine, and was shot multiple times.
He was inclined to music that according to his mother he used to wake up the family with drum pattern sounds he makes on the kitchen table. On his birthday, Gloria gave Jay-Z a boom box and he began to write lyrics and began freestyling. By the late 80s, Shawn Corey Carter was known as "Jazzy" in the neighborhood and eventually changed it to "Jay-Z" after his mentor Jaz-O. 
In his personal life, Jay-Z married the singer Beyonce on April 4, 2008. It was in 2002 when both artists collaborated on the song entitled "03 Bonnie and Clyde". Jay-Z appeared in "Crazy in love" which is one of Beyonce's hit singles. Jay-Z has appeared in the singles "That's How You Like it", "Deja Vu", and "Upgrade U".
While dating, Jay-Z and Beyonce kept a low profile. Jay-Z and Beyonce are listed as the most powerful couple in Time's magazine. Then on January 7, 2012, their first child was born named Blue Ivy. And, on June 18, 2017, they welcomed their twins, a baby girl named Rumi and a baby boy named Sir.
Career
Jay-Z co-founded the record company with Damon Dash and Kareem Biggs in 1995, Roc-A-Fella Records. In 1996, Jay-Z released his debut album entitled "Reasonable Doubt" with beats from famously known producers like DJ Premier and Super DJ Clark Kent, and The Notorious B.I.G.
The album Reasonable Doubt reached number 23 on the Billboard 200 and received positive reviews. Later on, the album was included in Rolling Stone's 500 Greatest Albums of All Time and was number 248 on the list. Eventually, the album reached platinum.
He released Vol. 2… Hard Knock Life in 1998 and at that time became the biggest hit of his career. The Vol. 2 album became the most commercially successful album of Jay-Z and was certified five times US platinum. Vol. 2 sold over 5 million copies. In 1999, Jay-Z released Vol. 3… Life and Times of S. Carter was successful. The album Vol. 3 sold over 3 million copies.
Singles "Big Pimpin feat. UGK was the most successful song in the album. In 2000, Jay-Z released the album entitled "The Dynasty: Roc La Familia". The Dynasty introduced newcomer producers like Kanye West, Bink, Just Blaze, and The Neptunes, and has sold over 2 million copies in the United States. Jay-Z released another studio album on September 11, 2011 entitled "The Blueprint".
It reached number 1 on the Billboard 200 and sold more than 427,000 copies. He released his solo album in 2002 entitled "The Blueprint 2: The Gift & The Curse" which is a double album. The Blueprint 2 reached number 1 and sold over 3 million units which is more than the album "The Blueprint".
For his eight studio album, Jay-Z released the album entitled "The Black Album". The Black album has sold more than 3 million copies in the United States. He then collaborated with R. Kelly and they released a studio album entitled "The Best of Both Worlds".
Kingdom Come has sold 2 million copies in the United States. On November 6, 2007, Jay-Z released his 10th album entitled "American Gangster". American Gangster then sold 1 million copies in the United States. Jay-Z released his comeback album entitled "Kingdom Come" on November 21, 2006. His single "Show Me What You Got" was leaked out to the point the FBI stepped in and investigated.
Jay-Z's music influences were soul artists like Donny Hathaway and Marvin Gaye. It is through his parent's record collection when Jay-Z was introduced to music.
His music style was praised and described his emphasis of flow and the use of "rest" to give structure to a verse. According to Royce da 5'9" and Fredro Starr of Onyx, Jay-z is a master of the flow and that he can flow fast and can flow slow. He also has a distinct, stiggety style according to Vibe. He has a rapping technique called "triple rhyme" which was taught to him by his former mentor Jaz-O.
In his career, Jay-Z has garnered 22 Grammy awards and 14 no. 1 album, and over $500 million in pretax earnings in a decade.
He created his own brand, the clothing line "Rocawear" after realizing that he should build his own brand rather than promoting someone else's brand. The clothing line started in 1999
Jay-Z made numerous investments like Armand de Brignac, a stake in Uber, D'Usse, Tidal, Roc Nation, Music Catalog, art collection, and real estate.
Jay-Z Total Net Worth
Jay-Z has earned his fortune through his music career, investments, and numerous business ventures.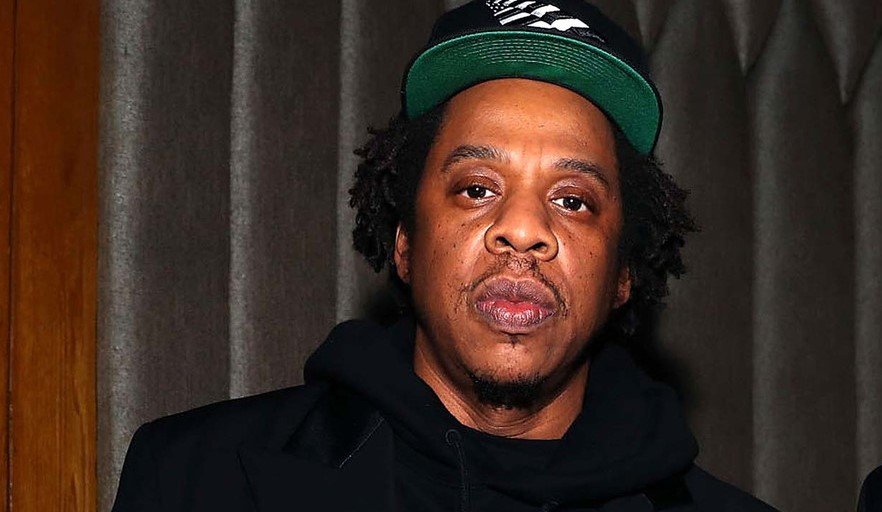 Not only is he successful in the music industry, he is also a successful entrepreneur. Jay-Z has an estimated net worth of $1 billion US dollars. He earns around $70-80 million in any given year.