Ice Cube was never as cold as his name. This famous American rapper has been successful in making the fans' hearts warm.
He is a rapper, actor, and producer with a net worth of $160 million. From initially working with a group into working with single albums, Ice Cube has become famous in the music industry.
He did not stop at one career but has jumped into several related ventures. This is how we are likely to succeed, right? By being flexible enough to try other things apart from our present career.
There is more to discover. Be inspired by his story. Check it now!
Personal Details
Full Name: O'Shea Jackson
Age: 52 years old
Date of Birth: June 15, 1969
Gender: Male
Profession: Rapper
Nationality: American
Early Life
O'Shea Jackson is his real name. He was born on June 15, 1969, in South Central Los Angeles. He had a simple life living with his family back then.
His mother is named Doris who was a custodian and hospital clerk. His father is Hosea Jackson, a UCLA groundskeeper. He lived with an older brother and a half-sister who was tragically killed when he was just 12 years old.
When Ice Cube was 14 years old, he stayed and grew up on Van Wick in Los Angeles. He started writing raps and hip-hop music. He got his name from his older brother who was known to have threatened to slam him into a freezer and would have gotten him out once turned into an "ice cube".
Moving forward, he finished middle school at William Howard Taft High School in Woodland Hills, CA. Ice Cube sold his first song to future N.W.A member of Eazy-E at the age of 16.
In 1987, he took a course on architectural drafting at the Phoenix Institute of Technology in Arizona. He completed the diploma within a year. Then, he came back to Los Angeles and pursued a career in rap.
How did Ice Cube officially have his first albums? What were his first steps in his career? Read more below.
Early Career
Firstly, Ice Cube formed a group called the CIA. His friend Sir Jinx was with him. They used to perform around Los Angeles, hosted by Dr. Dre.
In 1987, Ice Cube and CIA released a track called "My Posse" that was produced by Dr. Dre. He showed Eazy-E the lyrics of "Boyz-n-the-Hood". It was the rap he had penned but initially hated.
Solo Career
Ice Cube started to have a solo career and released his first album "AmeriKKK'a Most Wanted" in May 1990. It turned out to be an instant success for the young man who's just starting a career renewal.
Riding the rap's trend in that year, Ice Cube released the EP "Kill at Will" that became the first hip hop EP to go Platinum.
Not only he focused on his rap career, but also tested his acting skills. He starred as Doughboy in John Singleton's crime drama "Boyz n the Hood". The young rapper beat the heat and was praised by critics around the world.
Soon after, he had his second album "Death Certificate" released in 1991. Unlike his first album's release, his second album was controversial and gained divided audiences and critics.
In 1992, he performed at Lollapalooza and acquired a wider fanbase. He released "The Predator" as his third album in November 1992.
It's a good thing that he regained his success with his third album. It hit number 1 on both the pop and R&B charts. This was the first time in history.
Still, it remains his most successful commercial release. It sold over three million copies in the U.S. Plus, that album was well-received by critics.
Starting in 1993, Ice Cube's rap audience is starting to diminish. He had his fourth album "Lethal Injection" that was not embraced by most critics. He took a hiatus from music and didn't release his fifth album "Up in Smoke Tour".
His strategy was to wait for six years after releasing a new album "Laugh Now, Cry Later". It debuted at No. 4 on the Billboards Charts. Fast forward, Ice Cube had his ninth solo album "I am the West" on September 28, 2010.
He tried to partner with different groups through 2010 including Trent Reznor and David Bowie on some tracks. In 2018, he released his tenth solo album "Everything's Corrupt" and slowly released singles over several years.
Other Sources of Income
Ice Cube has several other ventures. He formed Westside Connection and released two collaborated albums with Mack 10 and WC in 1996. He has written, directed, produced, and starred in numerous films back in 1995.
Ice Cube starred in the films Friday and its two sequels, Are We There Yet, 21 Jump Street and 22 Jump Street, Straight Outta Compton, xXx: Return of Xander Cage, and Fist Fight.
In 2015, Straight Outta Compton was released. It's a biopic about Ice Cube's early days in the business. It's a nice film. You can check it out.
Ice Cube also got interested in doing a clothing line business. Solo by Cube is a unique apparel shop that sells hooded sweatshirts with built-in headphones.
Since 2011, the talented man has been a spokesperson for Coors Light Beer. It's an established beer company that has started to sell online.
Have you heard of Big3? It's Ice Cube's newly announced project on January 11, 2017. Its concept is a professional basketball league that features former NBA greats. Season 1 just began in June 2017.
Ice Cube's Personal Life
Ice Cube has a lovely wife, Kimberly Woodruff. They got married on April 26, 1992, and now have four children. They are O'Shea Jr. (who portrays the role of Ice  Cube in the biopic) born in 1991, Darrel (b. 1992), Kaereema (b. 1994), and Shareef, born in 1995.
Ice Cube was asked in an interview in January 2005 whether his kids are allowed to listen to his music. He responded that he's instilling in his kids the level of self-respect and helped them be able to understand the content of his music which talks about violence.
If his music has violent words in it, he did not lack the certainty of teaching them the appropriateness of usage of such words, especially when adults are around.
Real Estate
Ice Cube has gained much income from all of the ventures he undertook. With that, he was able to buy a house in May 2016 that is worth $7.25 million. It's located in Marina Del Rey, California.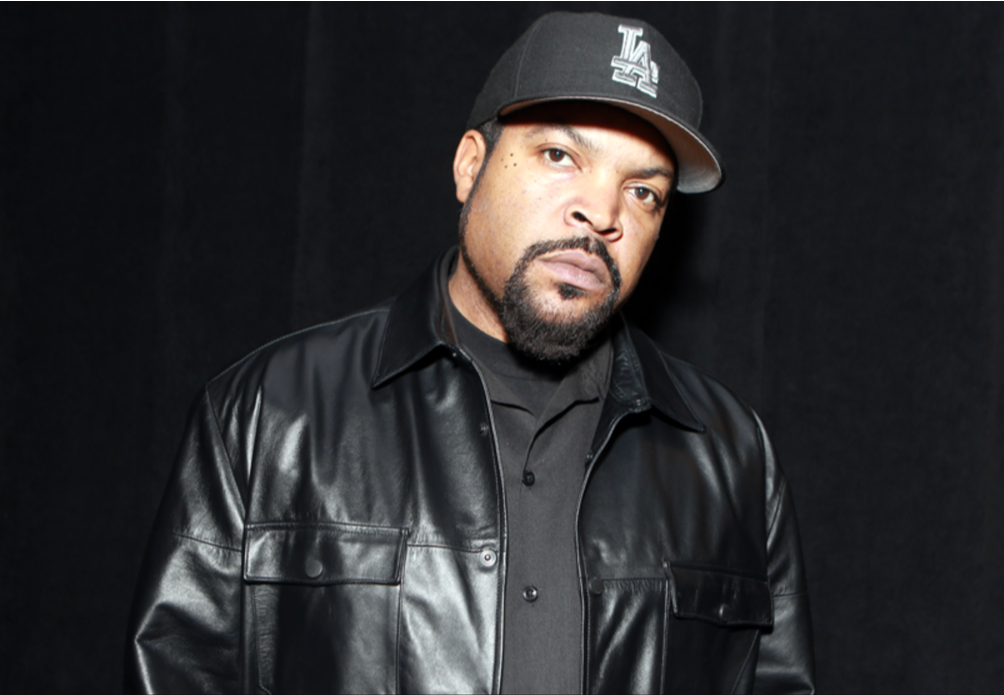 He bought it from Jean-Claude Van Damme who happened to buy it in 2012 for only $6 million. It was brand new back then.
Ice Cube and his wife also have a mansion in Encino, California, which was bought in June 1996 for $2.36 million. It was about a 1.11 acre lot that has 7 big bedrooms in a nearly 8,000 square-foot main house with a beautiful pool, spa, and full-size basketball court.