Being a freelance designer or an agency owner, there is a lot more than just web designing that you can bring on the table as it teaches you basics of certain skills which in fact, if discovered enough will increase your revenue.
Essentially, there are two ways to increase the value of your web design clients. Either, reach out to more clients or make more money from each client. We will talk about increasing the revenue gained from each client as it seems more realistic and a reasonable mark to achieve. You might think overcharging your clients will do the job, but there is a huge risk of losing your client base by doing so.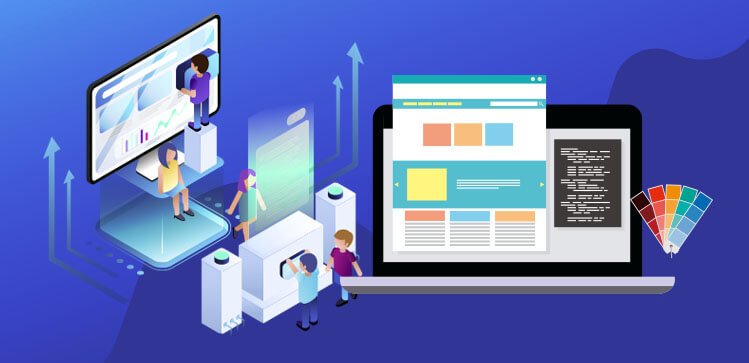 Every person has some natural qualities which could be sold as a service to your clients. You don't have to increase your conversion rates or manage a huge number of clients. Just focus on your skill assets and your strengths. A simple way to do that is to write them down and consider which skills can be sold as a valuable service to your clients. This can help to make your web design company in New York to become more reputable and reliable.
Here are some ways that you can opt to increase the average revenue acquired from each client:
Increase Your Prices Cordially
The most transparent way to boost your earnings is to increase your rates. This will obviously impact the number of clients you gain as in the world of business, people are always willing to spend less. But if you act sensibly, by keeping the prices the same for your present clients and increase your rates for anyone new willing to hire you, you might be able to increase your revenue as well as your client base because increasing rates is an inevitable part of business.
Many freelancers are not paid enough regarding the nature of their job. It mainly depends upon the quality you provide. The price hike is totally justified if your clients are having enough value out of your service.
Take an honest look on the quality of service you provide and figure out on your own if you're undercharging or overcharging your clients. Try to keep your charges just on point and increase them gradually while you sharpen your skills.
Compile a Wide Range of Services
Most of the web designers are only offering web development services, but there's a lot more you could offer as a service to your clients. If you want to increase the amount of money you're making from each client, you need to offer additional services.
Surprisingly enough, these additional services are already a part of your skillset so you don't need to worry about studying or learning something new. Your clients will be more than happy to hire one person for multiple tasks rather than finding a different person for each task.
You can offer logo designing, social media management, advertising brochures or flyers, designing business cards, managing ads, search engine optimisation and so on. Make sure your client knows about all the offer related services that you are providing.
Out Source Related Services
Offering a wide range of services might turn out to be generous in terms of making money, but they can be very time consuming. If you don't have enough time on your hands for that, you may outsource those services. That means that you can hire a freelancer or an agency to complete the work while you entirely focus on designing the site.
Think about the services that your client might need and place your offer with an appropriate approach. It is completely up to you to decide whether to tell the client that you're not the one handling these tasks, or you may prefer the white label approach which makes your firm look somewhat grand.
Check-in With Previous Clients
Every client you have worked for, will need some sort of work done after a certain period of time. This includes some minor updates to their site, a complete redesign, or some other related services that you offer.
Reach out to your previous clients which haven't been in touch, every now and then. Many clients are not eager enough to hire someone new right away for their job, so there are fine chances that you'll be hired for the task as they already have an idea of the quality of your work.
Make a periodic procedure of contacting past clients, such as every six months and make sure to mention all the new services that you're offering.
All of these points will help you to expand your business. So, sharpen your skills and increase your revenue. You can also collaborate with an SEO Consultant and offer your clients a bouquet of services that include designing their website and helping to get it ranked in the search engine results.