There are limitless reasons to consider buying a car. You enjoy reliability and efficiency when moving from one point to the next, not to forget that owning a car gives you some sense of pride.
After your home, a car is probably the next most expensive thing you will own. This shows what great investment vehicles are, and you must therefore be cautious during your purchase.
Besides looking for a trustable dealer and comparing the different car models, the most critical aspect of buying a car is financing. Understand how to finance a car and the different available options.
When buying a car, you can either choose to pay cash, finance, or lease the car. Financing has become most people's go-to option as they realize the numerous benefits of getting a car loan.
With car loans, you can borrow up to 100% of the vehicle's purchase price. This creates an opportunity for anyone who wishes to own a car.
Even better, the loans can be tax-deductible. Borrowing a loan helps you improve your credit score, and the best part is that you can spend your money on other bills and still acquire a car.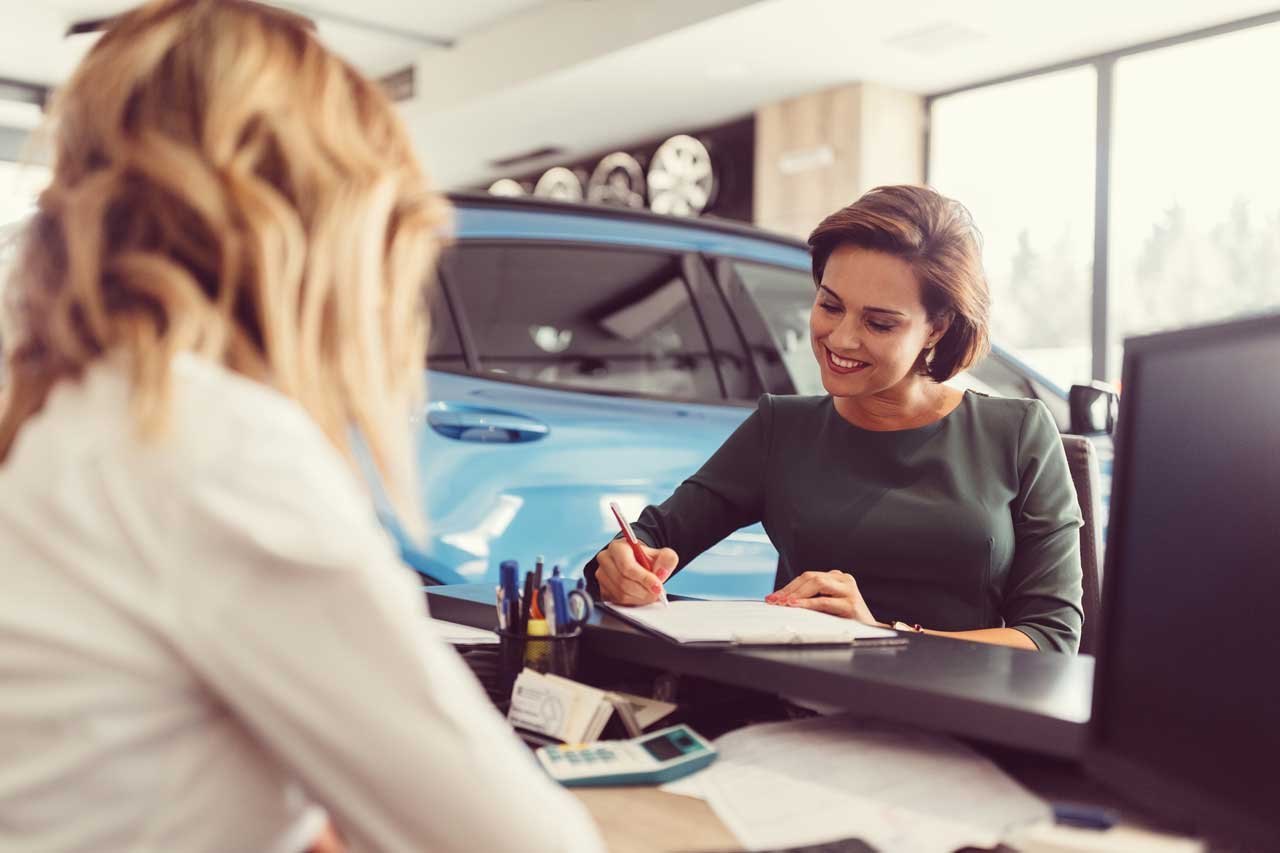 Familiarize Yourself With the Car Financing Language
Take your time to learn the essential lending terms before you start your car financing adventure. Some important terms to learn include.
A car loan is an amount given to you by a lender under a contract. You agree to use the funds to purchase a vehicle and repay it within the agreed interest and loan term.
The interest rate or charge is the cost of borrowing finances from a lender. Ideally, it is the amount you pay monthly on top of your loan.
The loan term is the period or number of months to pay off your loan in full.
Downpayment is a portion of the total car cost you are expected to raise by yourself. It may be in the form of cash or trade-in.
Check Your Credit Score
Before you embark on your search for a car financing option, check if your credit report is in order. Your credit report significantly determines if you are eligible for a car loan. Therefore, it would be best to know what you are dealing with before any lender pulls it out.
Note that any misinformation or outdated data on the credit report could disqualify you. Moreover, you should not attempt to apply for financing if you have a poor credit score because the chances of qualifying will be close to zero.
Consider increasing the score, probably by clearing most of your loan arrears. The better your credit score, the more financing options you will have, and the best part is that you can access offers with great interest rates.
There are lots of tricks to improve your credit score to be eligible for car financing. But nothing does it better than paying your bills on time. However, if your score is already letting you down, this is how you can improve it fast.
Credit Report Review
Reviewing your credit report will help you spot any errors. Reports show that about 26% of consumers have at least one credit report error that they know nothing about. Some of these errors are due to the simplest mistakes, such as misspelled names or missed addresses.
More expensive errors include double debt entry, late reporting, or incorrect balances. Reviewing and correcting such errors is the closest you can get to a fast credit fix.
Payment Deadline Reminders
Avoid getting in the wrong books by setting up payment reminders. For example, you may develop a calendar or planner to put down any pending payments' deadlines. Paying your bills on time will improve your score in a few months.
Moreover, if your finances allow you, consider paying your bills every two weeks rather than waiting for the end months. The idea reduces credit utilization, thus increasing your credit score.
Notify Your Creditors if You Can't Clear Bills on Time
If for any reason you feel that you cannot meet payment deadlines, take the initiative to notify your creditors. With this, you can come up with a favorable payment plan. In addition, addressing your issue sooner eases the negative impact of non-payment.
Set a Budget
How much can you comfortably afford to pay for your new car? Setting a budget helps you establish saves you from taking up car financing options that you cannot afford to repay.
While setting your budget, note that;
Your monthly car loan repayment should not exceed 15% of your gross income
The payment should not be more than 20% of your take-home income
You should save up at least 20% of the total cost as down-payment
The car loan repayment term should not exceed 48 months
If your gross income is $1,000, your monthly car payment should not be more than $150. Therefore, when shopping for a car loan, consider the payment terms to ensure they are not above your budget.
If you plan on getting a car worth $20,000, check if you can raise $4,000 as a down payment. Otherwise, you may have to consider other options.
Raise Enough Funds for Downpayment
You should start saving for the down payment as soon as you gain interest in buying a car. While some lenders may agree to finance your car without down-payment, you will have difficulty repaying the loan.
For starters, getting full financing means you have a larger loan to repay. Moreover, the interest rates are likely to be higher. Vehicles depreciate fast. Consequently, getting 100% car financing means that you will be paying the lender more than what your car is worth.
The smartest way is to save up at least 20% of the total cost as a down-payment for a new car and 10% for a used car.
Select a Suitable Financing Option
With hundreds of car financing providers out there, selecting the best can prove daunting. In addition, like any other loan lenders, car financing companies differ in interest rates, repayment terms, and incentives.
Therefore, you should invest your time in researching and comparing the different car loans until you find one that meets your needs. Check out these tips to help you make a sound decision when financing a car.
The Interest Rates
The first tip to help you select the ideal lender is the rates. It will help if you compare different lenders until you find one with the most favorable rates. Keep in mind that a slight difference in loan rates makes a significant difference at the end of the repayment period.
The Loan Term
When it comes to car loan repayments, the period plays a critical role in the long run. So don't let low rates be your only drive for choosing a financing provider.
The longer the repayment period, the higher the total cost of the loan. The recommended repayment period should not be more than 48 months. Otherwise, you may end up paying more than the value of your car.
Consider the Extra Fee
Most individuals assume that once they are approved for a car loan, all they have to worry about is the interest rates and monthly payment. Contrary, you must think of other extra expenses such as documentation fees, sales tax, and warranties.
Therefore, when selecting the right financing option, consider the extra costs and whether you can afford to repay.
Apply for the Car Financing
Now that you have settled on the best car finance company, it is time to apply for a pre-approval. The internet offers a convenient option where you can apply for financing right from the comfort of your home. Or if you wish, you can head to the bank for the same.
Prepare the necessary documents and be ready to answer lots of questions regarding your finances and employment. You will also need your name and address details.
Note that each inquiry from a lender may lower your credit score. You, therefore, should be keen and only apply for financing when you are certain you have found the right lender.
Take the Pre-Approval to the Dealership
Once you have acquired the best pre-approval, you are ready to take your dream car home. Head to your preferred dealership, show your pre-approval and get ready to pick your car.
Depending on the dealership, they may offer you a different financing option. It would be best if you compare what you already have with what the dealership is offering. If their financing does not beat the lenders, you should stick to your current offer.
Learn How to Finance a Car and Actualize Your Dream
Decades ago, you had to be financially well-off to own a car. But today, you only need a stable income source with a small percentage of your dream car's total cost, and you are good to go.
Car financing has brought everyone closer to their dreams of becoming a car owner. With the above information on how to finance a car, you know what you need for fast loan approval and how to ensure you are not going out of your budget.
For more insightful tips and guides, keep refreshing our site.