In an age where consumers can access many choices at their fingertips, more than offering a high-quality product is needed to secure lasting loyalty. Progressive brands understand this paradigm shift, recognizing that the value proposition must extend beyond the tangible product. Engaging in community involvement, championing sustainability, or disseminating educational content has become pivotal in deepening brand-consumer relationships. Let's journey through how these extended values foster unparalleled brand loyalty.
Value Beyond the Product
Brands that actively engage with local communities, supporting events, initiatives, or even local causes, resonate deeply with consumers. Such involvement transforms a brand from a faceless entity into a familiar neighbor, weaving it into the fabric of daily community life.
The contemporary consumer is increasingly eco-conscious, often aligning with brands that echo their environmental concerns. Brands that prioritize sustainability, whether through eco-friendly products, sustainable sourcing, or green operations, champion the environment and tap into a growing consumer base that values planetary well-being.
Brands that align with charitable causes or demonstrate social responsibility resonate with altruistic consumers. Whether committing a portion of profits to charity, partnering with non-profit organizations, or launching products that address global issues, such ventures position the brand as socially conscious and empathetic.
Building dedicated online and offline communities where consumers can connect, share experiences, and even co-create products positions a brand as a facilitator of connections. These communities transform consumers from isolated buyers into members of an interconnected network, amplifying loyalty. Marketing firms for startups can give you such activities and fresh ideas.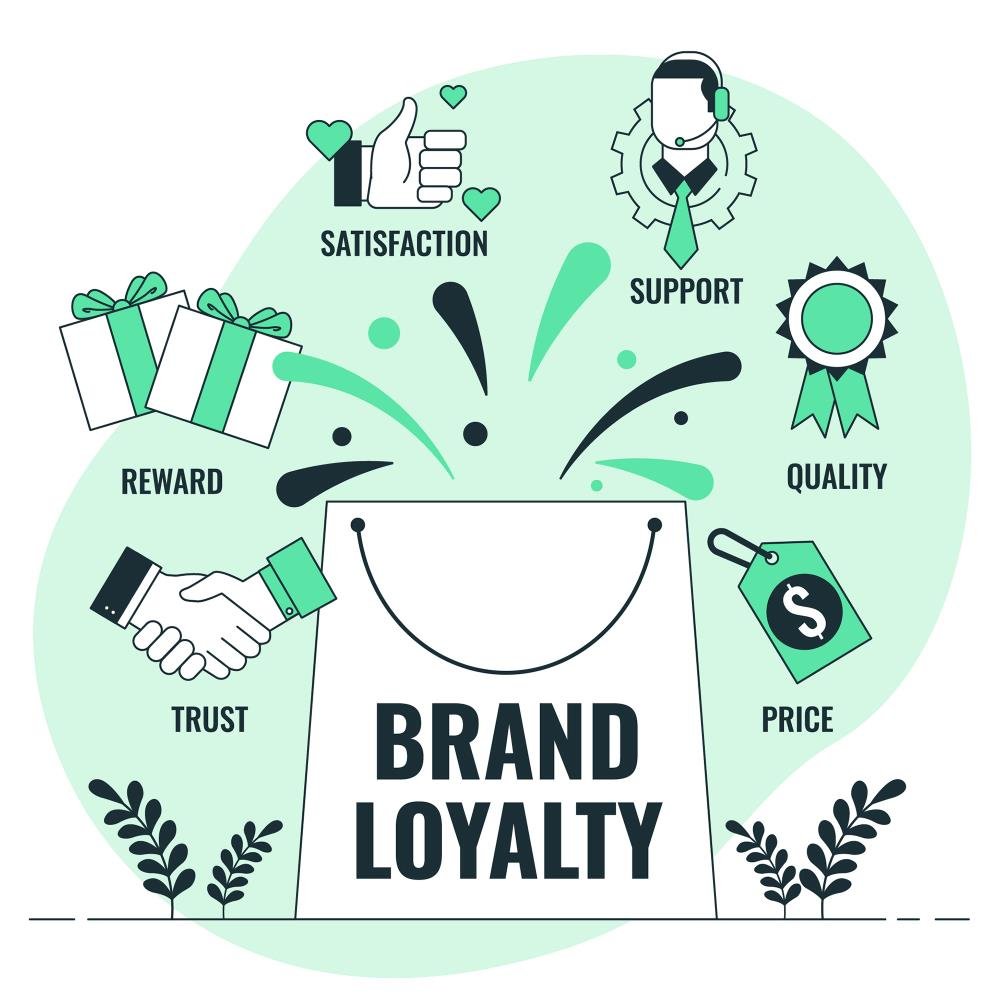 The Keystone of Trust in Brand Interactions
Building Trust:
Consistency in delivering quality products is a testament to a brand's reliability. Trust is cemented when consumers know they can always expect the same high standards. This trust becomes the bedrock upon which lasting brand relationships are built.
Enhancing Brand Recognition:
Consistency in branding elements like logos, colors, messaging, and tone aids in instant brand recognition. Over time, these consistent elements become ingrained in consumers' minds, ensuring the brand stands out in a crowded marketplace.
Validating Premium Pricing:
Consistency in quality can justify premium pricing. Consumers are often willing to pay a higher price when assured of the value they're receiving, bolstered by past consistent experiences.
Exceptional Customer Service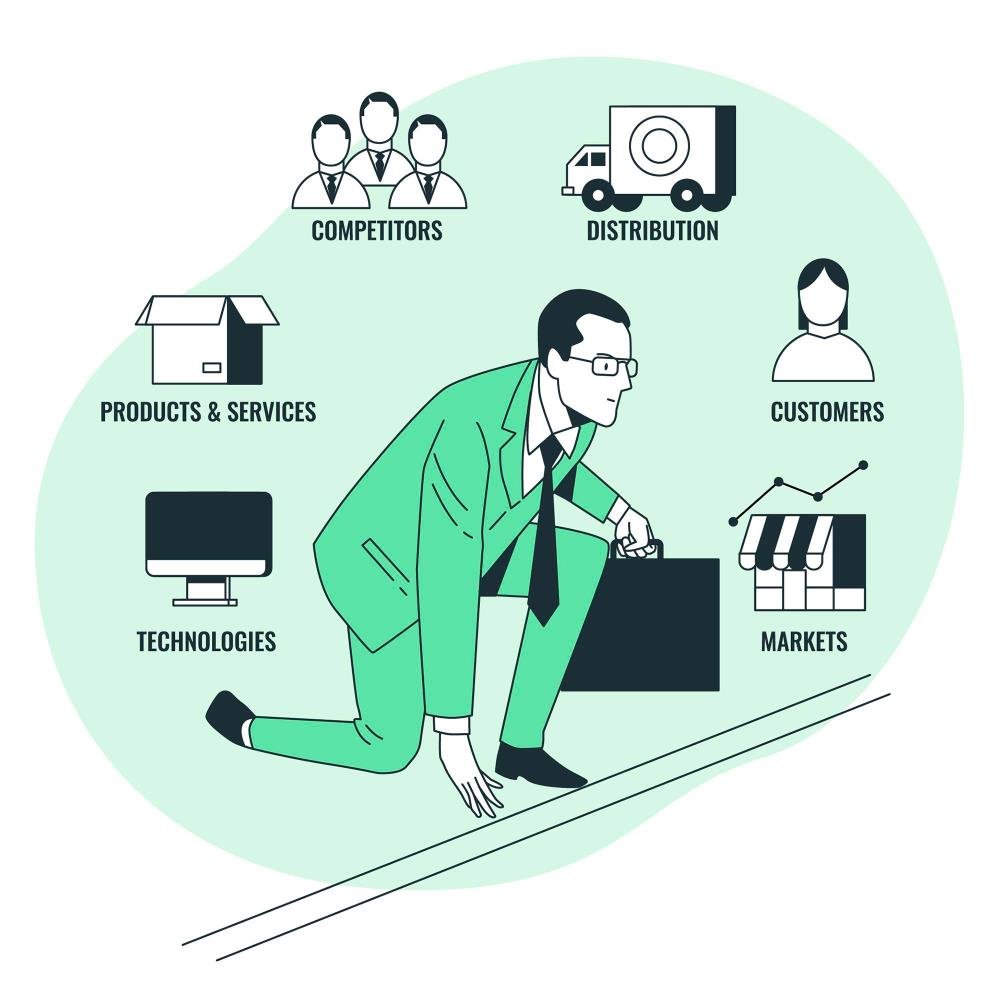 Amidst the digital transformation and the sprawling e-commerce landscape, a timeless facet of business success remains unchanged: exceptional customer service. In an environment where consumers have myriad choices, top-tier customer support, hassle-free return policies, and proactive problem-solving set brands apart and act as the cornerstone for building and nurturing customer trust and loyalty. Here's an exploration of these crucial elements and their enduring impact.
Customer support represents a brand's frontline. Every interaction, whether resolving queries, providing product information, or troubleshooting issues, shapes the consumer's perception. Exceptional customer support, characterized by promptness, empathy, and efficacy, cultivates trust, assuring customers that the brand values and prioritizes their needs. A straightforward, hassle-free return policy is often seen as a brand's vote of confidence in its products. By assuring customers they can return products if they're unsatisfied, brands alleviate purchase hesitations and underscore their commitment to quality and customer satisfaction.
Brands that excel in customer service don't just react; they anticipate. By proactively addressing potential issues, offering solutions before they escalate, or even alerting customers to potential concerns, brands demonstrate a deep commitment to their customers' overall experience. This forward-thinking approach minimizes frustrations and enhances brand perception.
Loyalty Programs & Exclusive Benefits
Humans are innately wired to respond to rewards. When consumers know their purchases or engagements will lead to tangible benefits, they're more inclined to repeat those actions. Loyalty programs capitalize on this by offering points, discounts, or gifts, transforming every purchase into an opportunity to earn. Exclusive offers or members-only events create a sense of belonging and privilege. When consumers feel they are part of an elite group, their affinity towards the brand intensifies. This exclusivity elevates their perception of the brand and fosters a deeper, more personal connection.
By structuring rewards programs to offer more significant benefits for higher spending or frequent purchases, brands subtly encourage consumers to return. Tiers or milestones in loyalty programs often result in consumers making additional purchases to reach the next reward level.
Many loyalty programs are paired with data analytics, allowing brands to understand individual consumer preferences. This insight enables the delivery of tailored offers, enhancing the appeal and relevance of promotions to each member.
In sectors where product offerings are similar across brands, loyalty programs, and exclusive benefits can be the distinguishing factor. They offer an added layer of value, making one brand more attractive than another.
Loyalty programs and exclusive benefits are more than just marketing tactics; they're strategic investments in relationship-building. By offering consistent value, recognizing loyalty, and creating a sense of exclusivity, brands encourage repeat purchases and transform occasional buyers into brand ambassadors. In the long run, these programs cultivate a community of devoted consumers, ensuring the brand's appeal remains resonant and rewarding.
Crafting Emotional Bonds Beyond Transactions
Social media platforms have transformed into vibrant brand community hubs. By actively engaging with followers, responding to comments, and fostering discussions, brands can create virtual spaces where consumers come together, united by shared interests and brand affinity. Inviting consumers to generate content through photo challenges, reviews, or stories empowers them to become co-creators of the brand narrative. UGC provides brands with authentic content and instills a sense of ownership and pride among contributors.
Events sponsored by brands, whether they're workshops, pop-up experiences, or community gatherings, serve dual purposes. They offer platforms to showcase products or services, but more crucially, they provide physical spaces where the brand's community can converge, interact, and celebrate shared values. Brands that align with specific causes or values and invite their community to participate foster deeper connections. Whether sustainability, social justice, or any other reason, shared missions unite members in purpose and passion.
Many brands create dedicated platforms or forums where community members can discuss, share experiences, or provide solutions. Such media, often moderated by the brand, enhances peer-to-peer interaction, solidifying the community's foundation. Building a brand community is a testament to its commitment to its consumers. It's an acknowledgment that the brand's success is built on more than just products or services and its community's collective engagement, passion, and loyalty.