Moving stuff is the most difficult part of changing a house. You can easily just drive from one place to another, but moving all your belongings and furniture makes this process very hectic and time-consuming. Many try to do it themselves and many make the smart decision of hiring professional movers. It is suggested that you take the help of professionals and this article explains why.
No Need to Pick and Load
You will not have to pick anything to load them on the truck. You will just have to pack everything according to your needs. Some people do offer packing services, but they don't know where everything will go. Since you understand where everything is and where everything should go, it is better that you pack yourself.
The difficult task of loading and then unloading should be left to professionals. You can relax while they do all the work. They will pick stuff from inside the house and place it inside the new house. Everything will be placed exactly where you will tell them.
Finding and Renting Vehicles is Not Easy
You can't load stuff in your car. You will need a heavy-duty vehicle that is built to transport goods. Professionals have their own trucks, but you will have to rent one. The rent is not cheap and you will have to find the right company for it.
If there is an accident or the vehicle is damaged, you will be held responsible and you will have to pay for that. Some people even scam their customers by making up damages that weren't there before.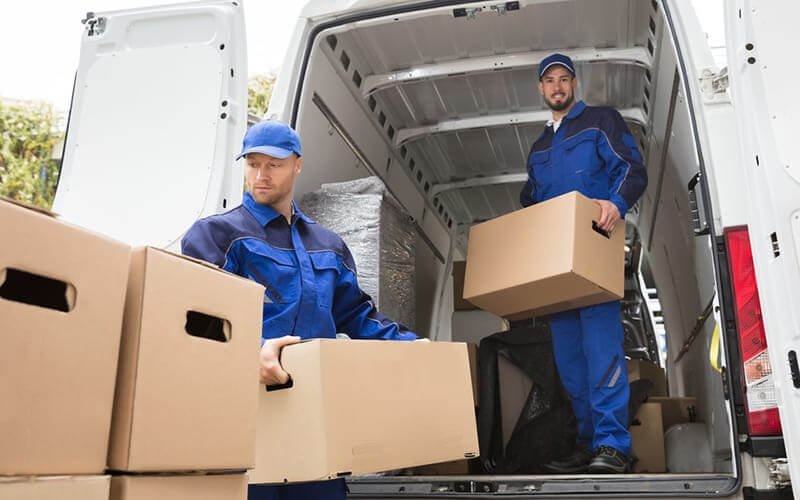 You Also Have to Return the Loading Truck
Remember, it's not just about finding and loading the truck. You also have to get it from its parking locations and take it home. After you have unloaded all the stuff, you will again have to drive it back to the owner.
You will have to take another person with you who will drive your car when returning while you are driving the truck. This process will have to be repeated twice. If you don't want to take another person with you, take an Uber ride or alternatively, hire a moving service.
You Won't Have to Drive
One of the biggest reasons people hire professionals is so they don't have to drive. Driving is easy if it doesn't exceed one hour. However, people have to drive really far away usually when they are moving. It's also not just a small car but a truck that you have to drive.
Give this tension to someone who does this for a living instead of worrying about it. If anything goes wrong, the company is responsible for it. If it's really far away, they will send two drivers who can take a turn and continuously drive without a stop. You won't be able to do that if you were to do this job yourself.
None of the Stuff is Damaged
Loading, driving, and unloading is time-consuming, difficult, and you have to be careful. If you break something in the process, you will have to take responsibility for it. After all, there is so much stuff and there is a long route. If it is done by professionals who do this every day, you won't have to worry that anything will be damaged.
Easier to Focus on More Important Things
Shifting from one house to another involves many more things than just moving stuff. Instead of indulging yourself in the thing that someone else can do for you, focus on things that are more important. For example, you can use your time and energy to properly design the interior.