Have you ever heard of shamans? Any idea about what they are? If not then today we will let you know about it. Shamans are those people who are known for healing people with their spiritual powers. And they are not new to this world but have been for centuries. They are not only men but women also. 
Even though the practice of shamanism has not yet been erased even in this contemporary era, somehow it has lost its influence from mainstream medicine. But that does not mean Shamans have been completely wiped off with their importance or relevance. No, it is not. These spiritual healers still hold the interest of many in spiritual methods. 
Well, it is also true that with the rise of advanced medicinal solutions and development in the scientific field, the practice of shamanism has lost its mainstream importance and is declining. But it is still practiced locally on the global front. If you seem inquisitive regarding several mystical activities of the shamans' community, then today we bring you the list of female shaman names.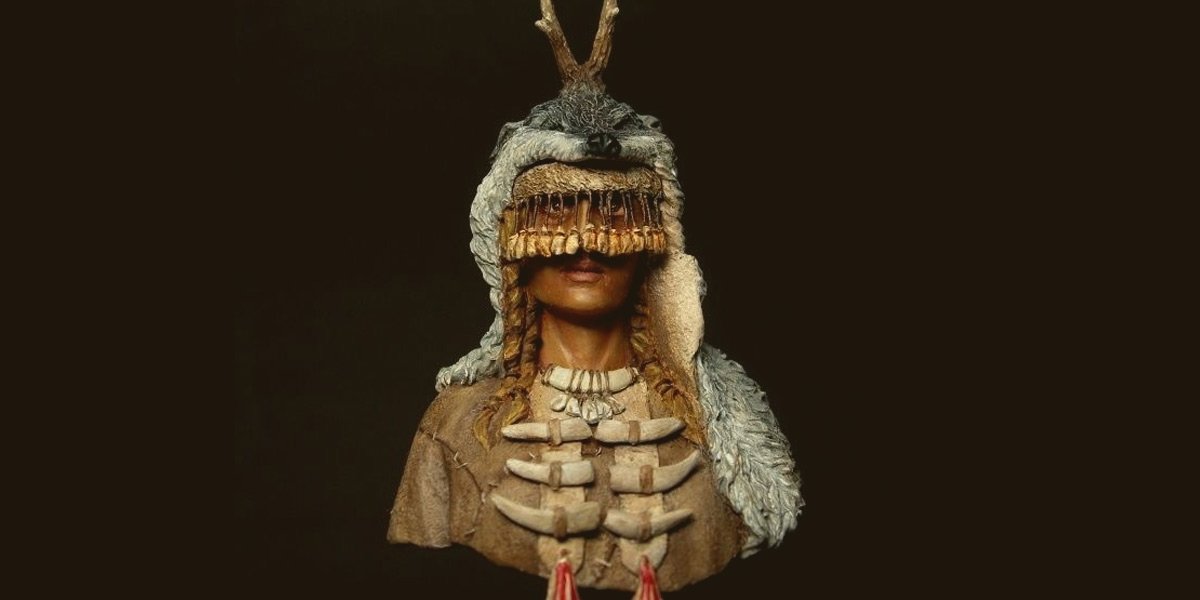 The names of shamans (female) that are going to be covered in this article represent centuries-old practices and the faith of mystic healers worldwide. To add more interest, we will also be mentioning female shamans from the fictional world ranging from games, films, and television shows. This list will include real, popular, and imaginary shamans. So get ready to take a mystical ride! 
Lhamo
Female shamans are known as Lhamo in Tibet. There is even a deity that protects females. She is called Palden Lhamo. This female deity is also accompanied by the god of destruction Mahakala. She resembles similar characteristics from the goddess of destruction – Kali from the Hindu religion. Paldden Lhamo is also known as Shridevi (Sanskrit name). She manifests in mountains and trees close to a lake in Tibet. 
Machi
Machi is the female shaman that belongs to the Mapuche group of Chile and Argentina. She is a religious leader and a regular healer. Machi has a prominent influence in the Mapuche faith. Looking at the present-day culture of this religion, then most of them are females in comparison to men. 
However, it is not a mandatory rule. Machis are also known for giving advice and prophecy to their group. They have a past of advising on warfare and maintaining peace. Machi is sometimes changed with another word called Kalku. 
But do not mistake it for a synonym. It is because Kalku is a negative practice, and machi is positive. Becoming a machi is not that easy to think about. For that, a person should prove one's strong willpower and capability. 
It is because the practice of admitting someone into a concealed group is very painful and long. There is a special ceremony called Machiluwun. It is practiced for making new machi. The child who gets selected will have to accompany the experienced machi for six months. There she has to master all the skills in becoming machi. 
Another very important point to know about Machi is these female shamans have expertise in helping the communities recognizing the witches. Besides this, they also recognize people behind the practice of supernatural rituals for the motive of harming others. 
Miko
Miko is a term given to female shamans in Japan. They are known to follow the Shinto religion. A Miko is also known as an additional priestess. In the contemporary culture of Japan, these female shamans are trained for their task of holy cleansing by performing a holistic dance called Kagura. To perform ceremonies, Miko shamans utilize rice bowls, bells, gohei, candles, and drums. 
Mudang
Mudang is a female shaman belonging to Korean culture. They play a pivotal role in considering a person but also communicating with his surroundings inside as well as the outside world. For Mudang, the soul is a source of breath we take. Any kind of illness suffered by a person is linked to his soul. The mind-related illnesses are understood as the loss of soul and even invasion of a malevolent spirit causing possession of a person's mind. 
Noro
Noro is the name of female shamans in Okinawa, Japan. They are also considered as priestesses who follow the Ryukyuan faith at a holistic place be it a cave, grave, or mountain. There is a special Okinawan term called Utaki. Noro shamans had been in existence since the 12th century during the Gusuku regime. The rituals performed centuries ago are still followed in the contemporary era. 
They are different from psychics called Yuta and are categorized as people of God. Noro female shamans are known for performing rituals at Utaki village. There is a custom in which girls from every family have to assist the noro shaman. Noro shamans have the expertise to talk with forefathers and even deities. These shamans can be known for their holistic attire that includes white head-dress and robes indicating holistic purity. 
Seidhkona
Seidkona is a female shaman belonging to Norse/German folklore. There are two different notions about this practice by the people. People understand it as an activity of talking to spirits, healing, shapeshifting, forecasting, etc. 
Yatiri
Yatiri are those female shamans known for practicing medicinal tasks and healing people by using the symbols and leaves of coca. These female shamans are a subsidiary class of Quilliri, the terminology used for an experienced healer in Aymara society. Yatiri plays an essential role in heightening and mending the association with nature and ancestors.
Beata
These specific female shamans belong to Spain. This name is prevalent in many different languages including Swedish, German, Polish, and Italian. The word Beata is derived from the Latin word beatus. The meaning of Beata is 'blessed'. 
Abijiya
Abijiya belongs to Mongolia. These are well-known female shamans. 
Idugai
Another category of female shamans in Mongolia is Idugai. These were smaller shamans.
Mambo
Mambo are those female shamans that hold the status of high priestesses practicing the tradition of voodoo.
Kadji
Kadji are those female shamans that belong to the native communities based in New Zealand and Australia. The term stands for a clever woman.
Antonia
Antonia is also a female shaman group hailing from Brazil. It is a reference to Antonia Luzia. 
Kumari
Kumari is a female shaman in Nepal. It is dedicated to a female deity Taleju Bhawani, during the Mahendra Malla reign in 1564.